The abandoned dog paves in front of the owner's indifference.
The dog was left in the pouring rain on a busy street, but it continued to chase after its owner's vehicle.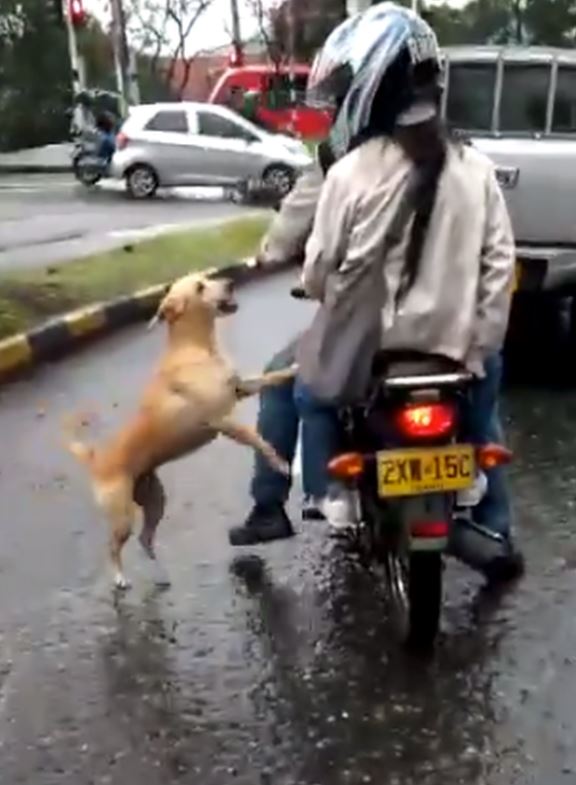 The heartbreaking incident was captured on video and circulated on the social media platform Twitter. The dog chased after its owner's motorcycle, even though they had intentionally driven it far away to abandon it.
The incident occurred in the city of Medellin, Colombia, where the poor dog didn't know that its owner no longer wanted it.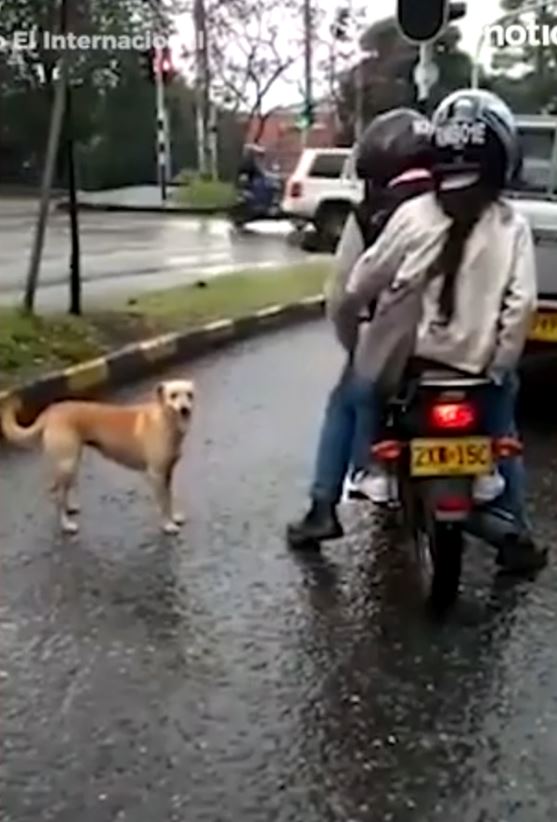 The desperate dog chased after its owner despite the dangerous traffic and slippery road after the rain almost caused it to fall several times.
The saddest part was when the motorcycle stopped at a red light, and the dog tried to climb onto it.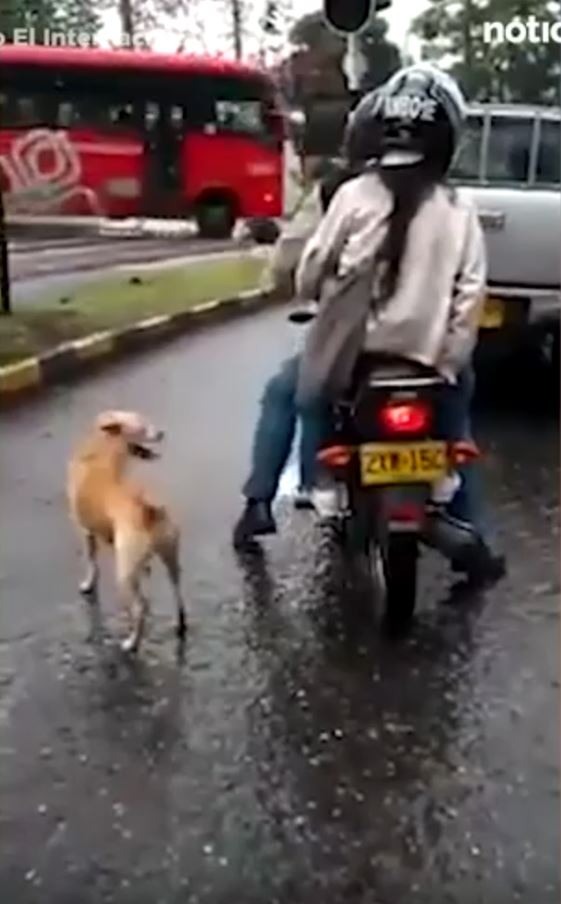 Unfortunately, its front paw accidentally touched the owner's pants, but the owner simply brushed off the dirt and treated the dog as a stray that had never been taken care of.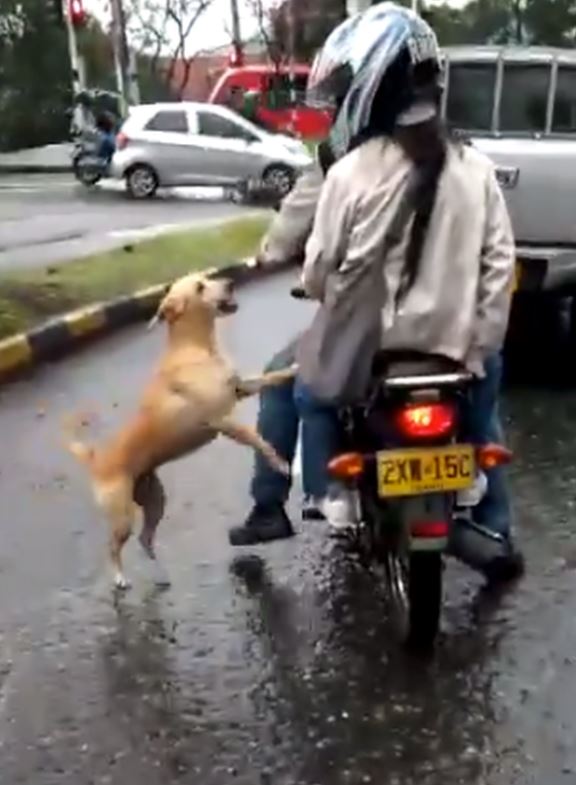 The message is clear: we should love animals with all our hearts.
The image of the dog chasing after its owner for such a long distance is heart-wrenching, and many people condemned the cruel actions of the couple. Others hoped that the dog would find a new home with someone who would love and cherish it forever.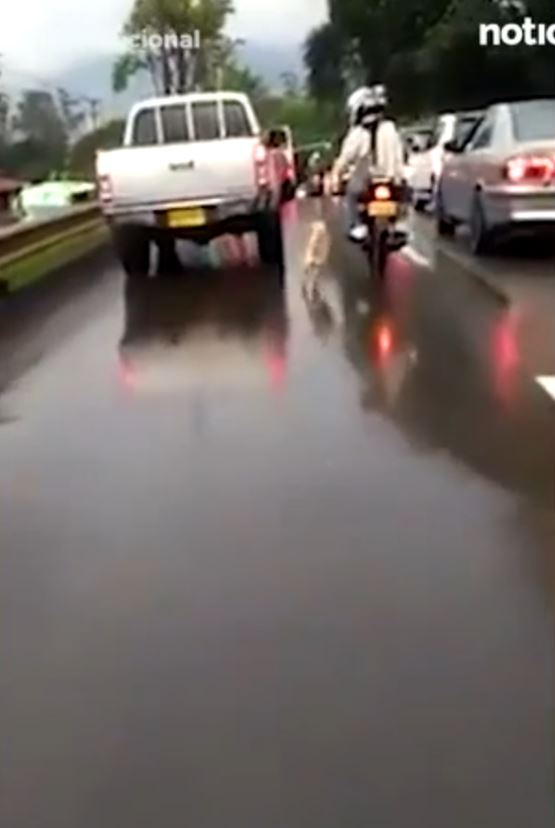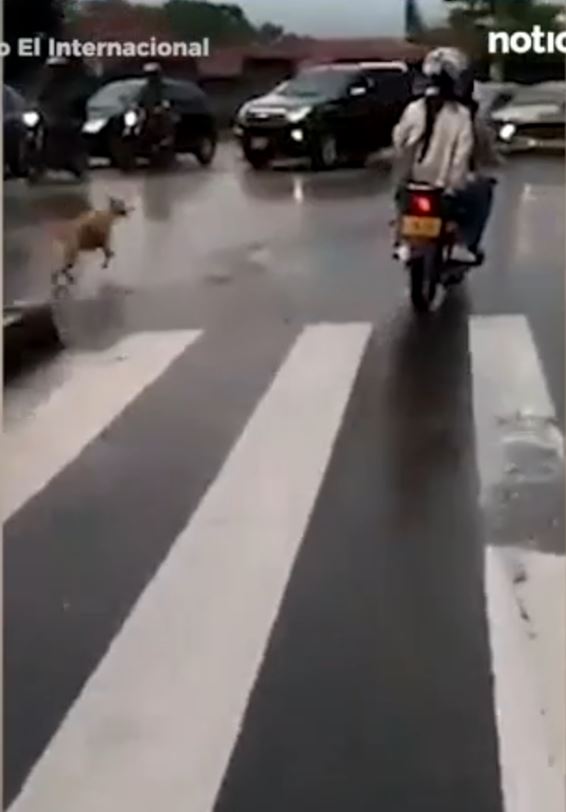 Dogs are not just animals; they are also our beloved companions. They deserve to be loved and have a permanent home.