According to The Daily Mail, special photos captured the moment when the whale jumped close to a boat full of whale-watching guests as if to offer an overwhelming greeting from the giant.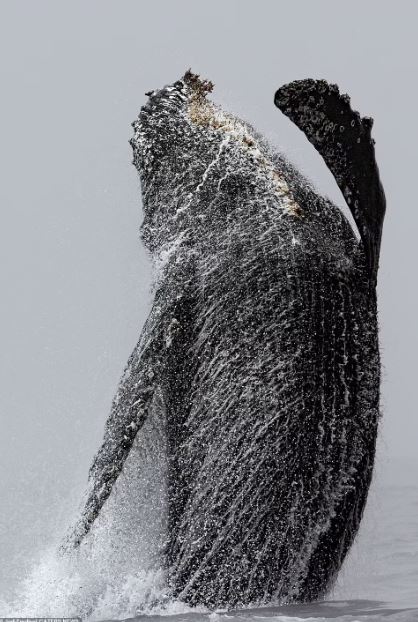 A four-year-old female humpback whale named Murphy made the amazing jump in Monterey Bay, California, USA.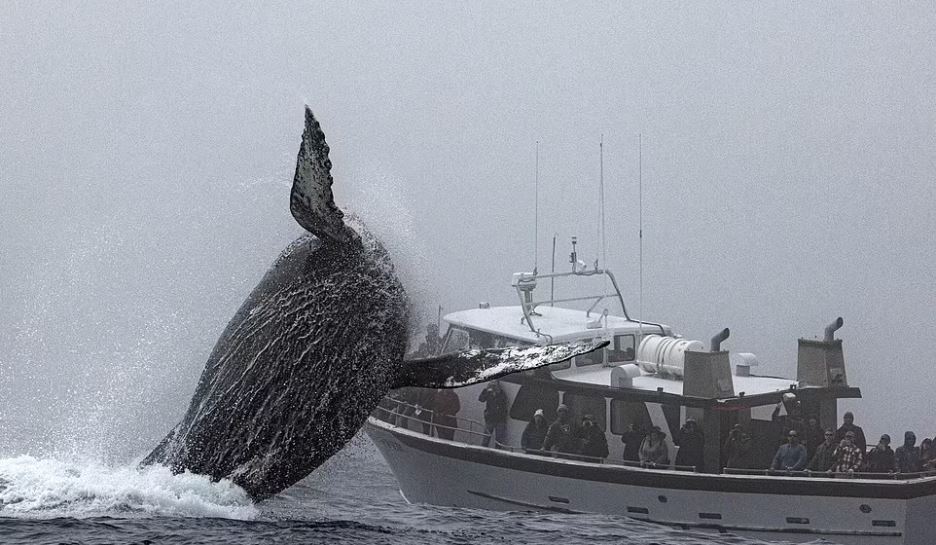 Capturing the moment, Jodi Frediani, a 74-year-old resident of Santa Cruz, California, was fortunate enough to witness it and promptly took out her camera.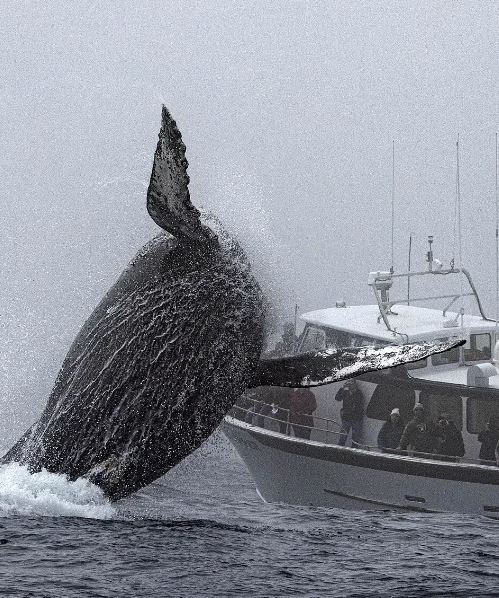 The two whales passed Frediani's boat quickly after seeing a pod of humpbacks feeding on anchovies.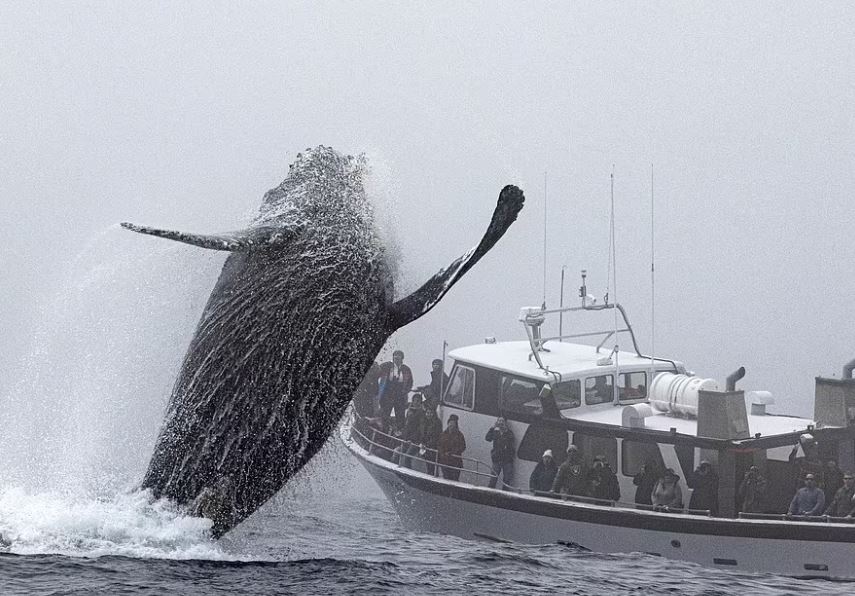 Murphy then performed a stunning leap in front of the watching guests.
As shown here, humpback whales are known for their distinctive heads and distinctive tails.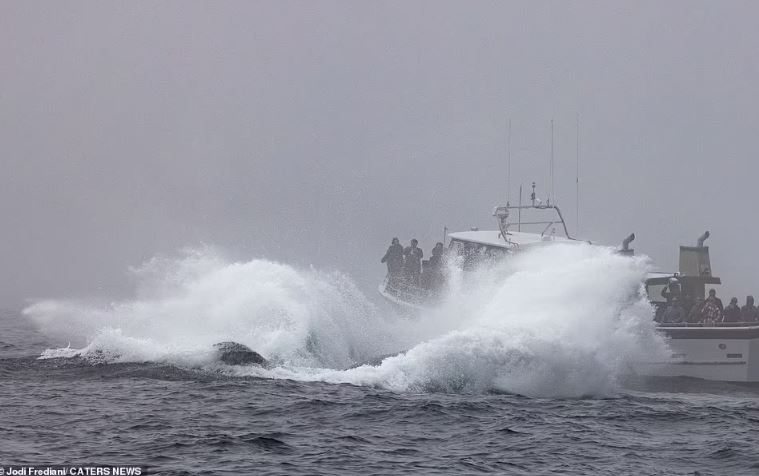 The mammals typically visit Monterey Bay from late April to early December and migrate to warmer waters off the coast of Mexico during the winter.