In a small town in Texas, Ashley's life took an unexpected turn when her two children were born with albinism.
At first, Ashley mistakenly thought that the nurse gave her the wrong baby
Ashley, a 34-year-old mother from Texas, had her life transformed when she received an unexpected surprise—two of her children were born with Albinism. It wasn't until her second child, KD, was born that Ashley truly understood what Albinism meant. This revelation came as such a shock that she initially questioned whether her first child was actually hers.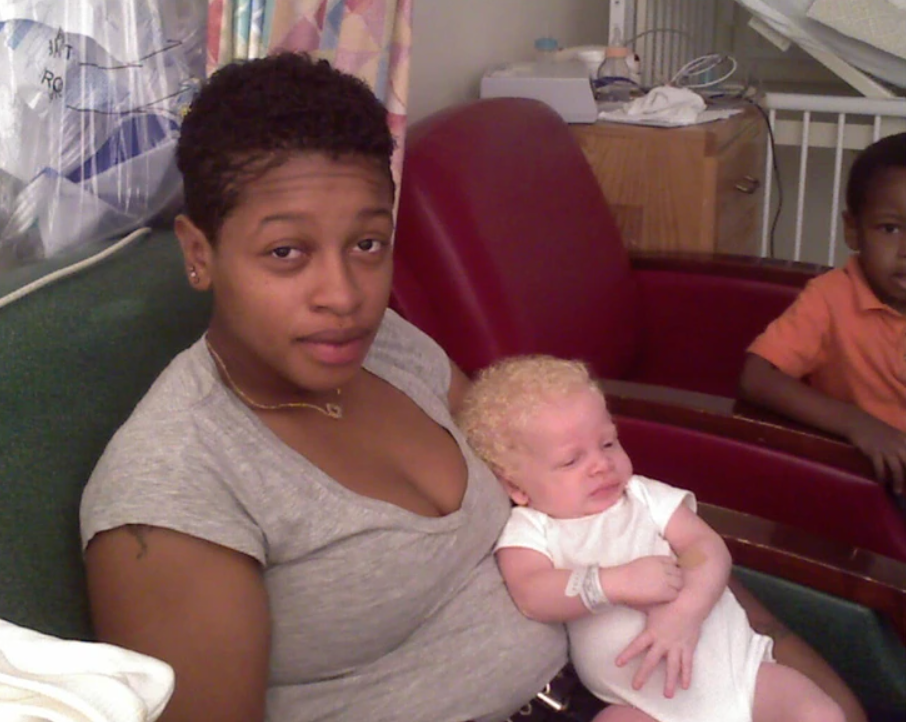 In the midst of the joy and wonder of welcoming her second child, Ashley's world was turned upside down. The striking contrast between her own appearance and her son's fair complexion and platinum blond hair raised unsettling doubts in her mind. It was a perplexing moment when the doctors revealed that her son had albinism, shedding light on the mysterious difference.
Ashley was so overcome with shock that she couldn't help but think something had gone wrong. She vividly remembered the sense of disbelief, saying, "I felt like they gave me the wrong baby. To me, he looked Caucasian." The profound disconnect between her expectations and reality sent her on a tumultuous journey of acceptance, understanding, and ultimately embracing the unique beauty of her son's condition.
Ashley found it difficult to connect with the boy as time went on
Ashley first found it difficult to establish a connection with her son KD and felt bad about it. But the moment KD smiled at her for the first time, everything changed. Ashley saw the love and joy in his eyes at that special time, confirming that he was her child despite of his appearance.
From then on, she wholeheartedly embraced KD as a unique and wonderful individual, firmly believing in his potential to achieve great things.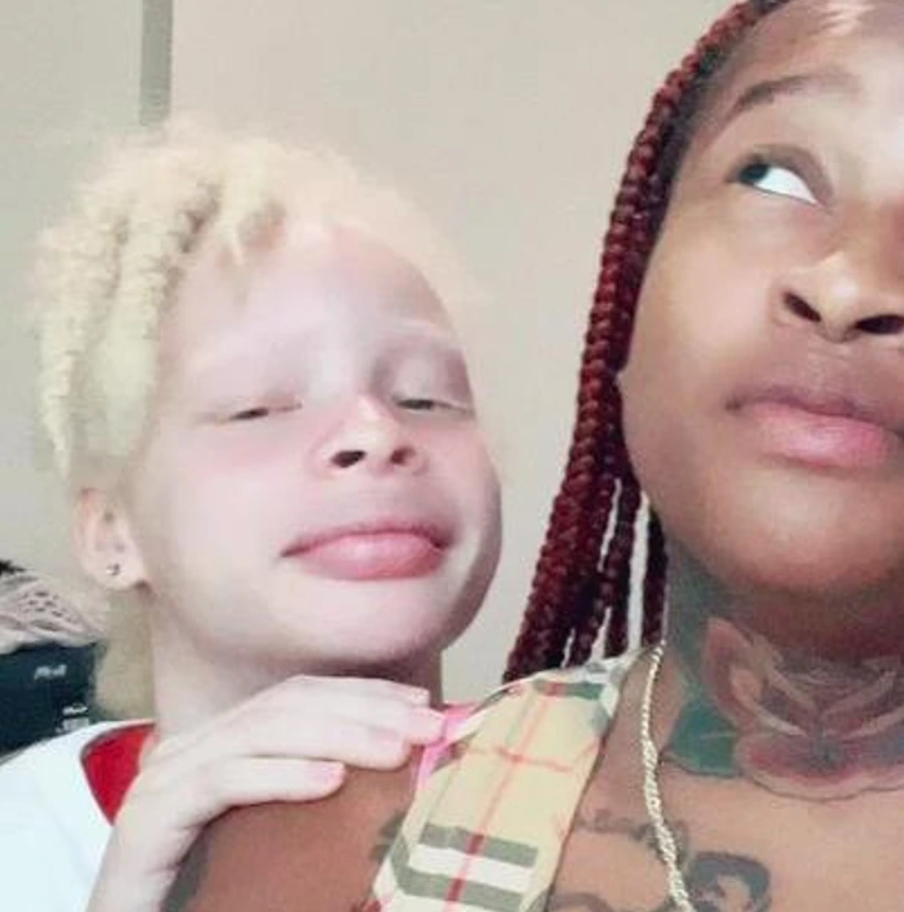 Just when Ashley thought her journey with Albinism had reached its peak, fate had another surprise in store for her. Ashley experienced yet another unexpected miracle despite her physicians' assurances that the likelihood of her conceiving another kid with albinism was exceedingly remote.
The day her daughter TT was born brought immense joy to their home. To everyone's astonishment, TT also shared the same condition as her brother KD.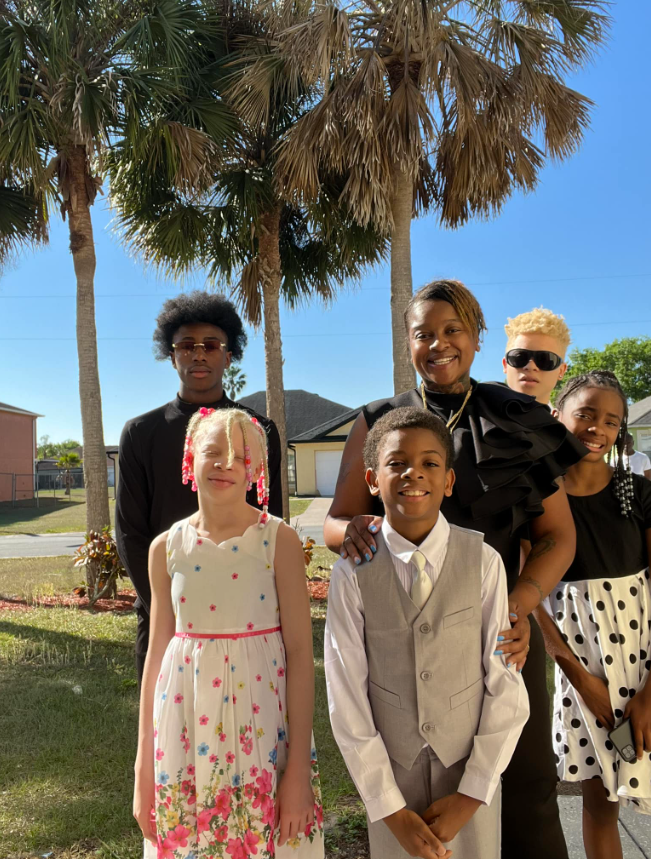 As Ashley held TT in her arms, she felt overwhelming love and happiness. She understood that, just like with KD, she would develop a deep connection with TT. As a mother, she saw it as her duty to cherish and support her beautifully unique children, regardless of the circumstances they faced.
Ashley faced criticism from everyone
Soon, Ashley faced negative criticism from people. She publicly discussed her children's experiences online despite her pride and desire to spread awareness about albinism. Her intentions were pure, aiming to educate and foster understanding. Unfortunately, amidst the positive reactions and support, a dark underbelly emerged.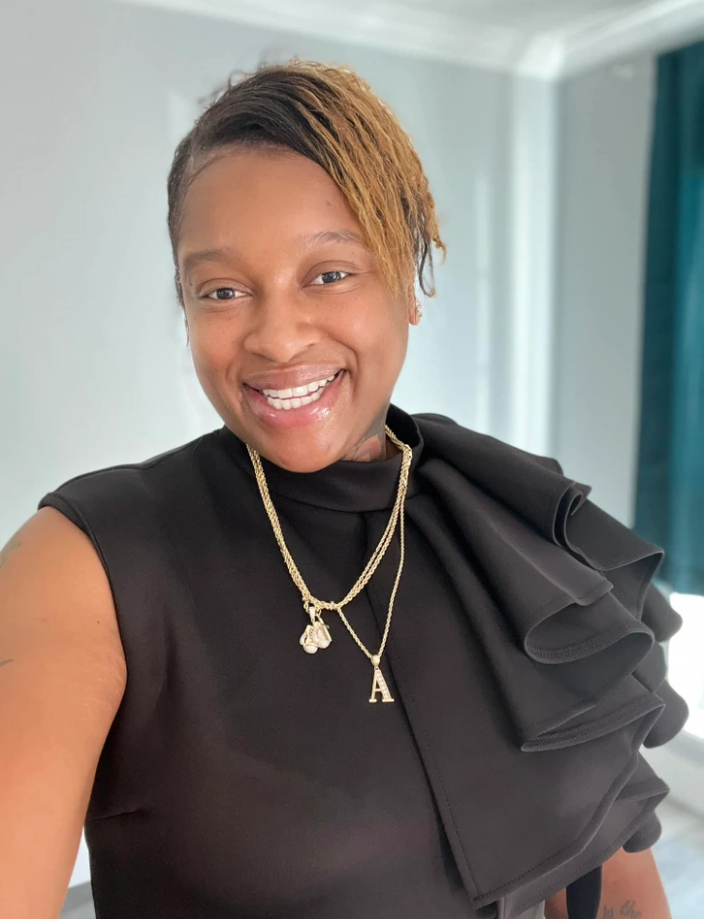 As the cruel and hurtful remarks poured in, Ashley's heart broke. She was shocked to hear that her children endured problems and frequently received derogatory remarks whenever she proudly displayed her son and daughter to the public.
But she doesn't let her lovely children suffer
However, Ashley didn't allow her wonderful children to be offended. She was proud that KD and TT attended a specialized school. Refusing to let negativity define their lives, she empowered them to embrace their individuality, protected by her unwavering belief in their inner strength and unconditional love.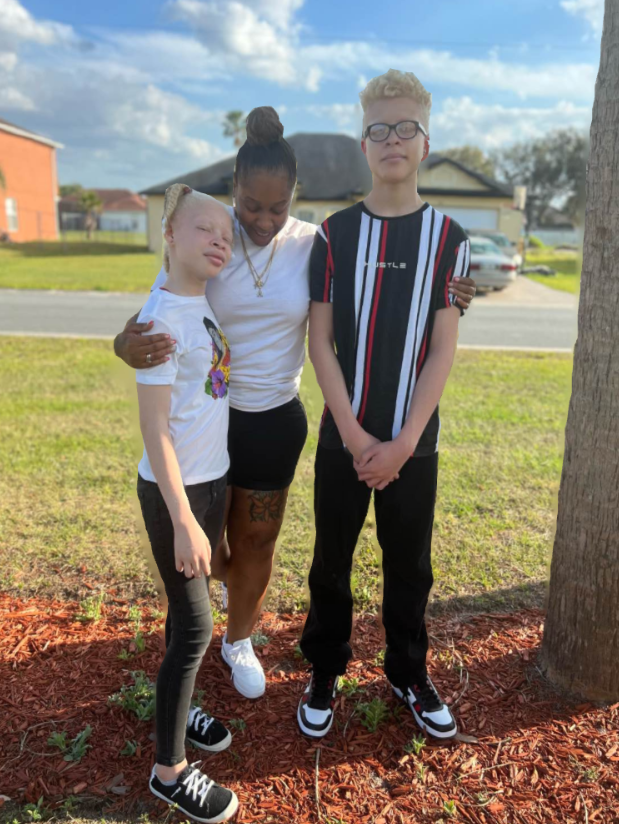 Ashley's journey with albinism embodies the power of love, acceptance, and resilience. Despite initial doubts and societal challenges, she embraced her children's uniqueness wholeheartedly, inspiring us to celebrate diversity and challenge societal norms.
Read more: Mother gives her 4-month-old baby a fake tan because she thinks he's too pale