In the world, there are many masterpieces from the millennium that make us admire. Among them, it is worth mentioning the Casada Ia Novia waterfall, also known as (Waterfall of the Bride or Bride Waterfall).
This waterfall is located in the Republic of Peru (a country in western South America, facing the Pacific Ocean).
The beautiful name "Bride Falls" has made many people curious about its origin. It is named Bridal Falls because of its shape resembling a girl in a pure white wedding dress. The girl looks gentle and elegant as if following her husband into the float.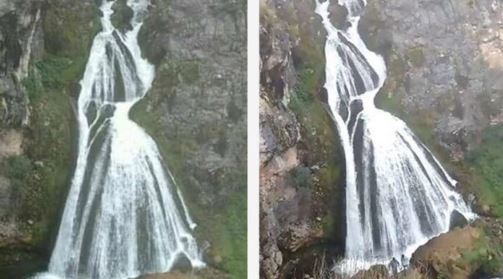 The special feature that gives the Bridal Falls its name is that when it rains and the water volume increases, the waterfall takes on the appearance of a bride wearing a wedding dress and veil.
Many people even imagine the scene of the "bride" looking into the mirror as they admire the natural masterpiece.
However, to be able to see this magical image, visitors must visit at the right time to catch the waterfall with strong flowing water and the right angle.
Therefore, not everyone can have the opportunity to admire this beauty. Furthermore, the road to the waterfall is not easy.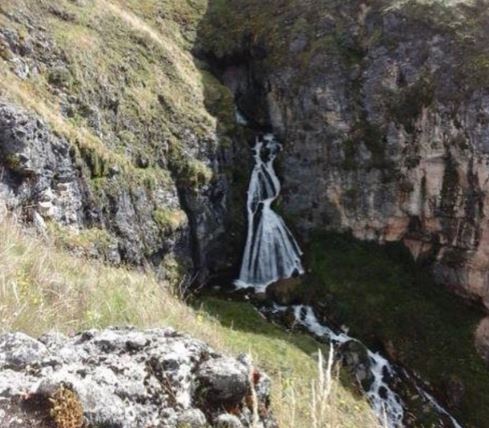 After a 30-minute journey from Cajamarca city, tourists must travel by truck for approximately 2 hours to reach the town of Namora, where Casada la Novia is located.
Due to the difficult roads and treacherous terrains, this is the only way to get there. However, the effort is well worth it once you arrive!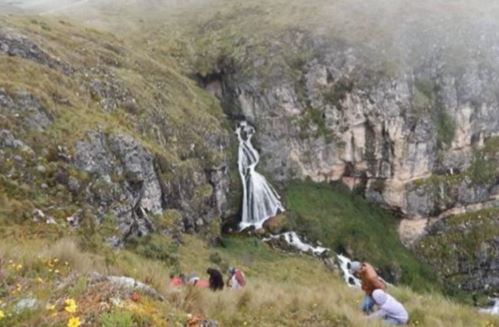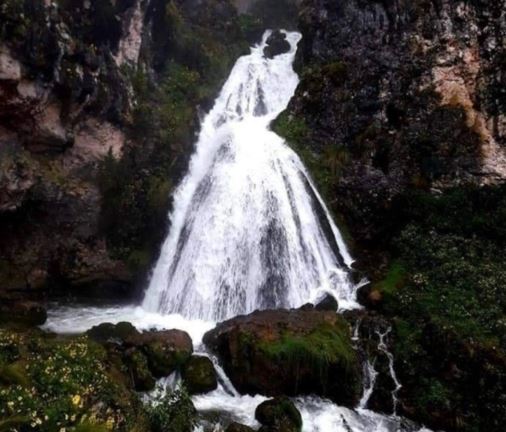 Casada la Novia Falls has become a popular tourist destination worldwide, with its name "Bride Falls" being connected to a local legend.
The legend tells the story of a young couple who fell in love but were forbidden to marry by their families. Despite opposition from their families, the couple was determined to tie the knot. However, on the day of their wedding, the bride's father shot the groom.
Devastated by the loss of her lover, the bride climbed the mountain in her wedding dress and prayed to the God of Mount Apu and Mother Earth to transform her into a magnificent waterfall so that she could be seen forever.