A short video capturing a young man selflessly rescuing a dog from drowning in a river is being widely shared on social media.
Recently, a short video capturing a scene of a young man risking his life to save a dog from drowning in a stream is being widely shared by netizens.
The "unknown hero" that internet users are praising is said to be from India. From the footage, it can be seen that the unfortunate white dog fell into a canal that was built with closed banks and had no way up. The dog was struggling in the water and seemed to be in danger of drowning at any moment.
Fortunately, a group of young men passed by and one of them did not hesitate to hang on the edge of the canal to find a way to rescue the dog.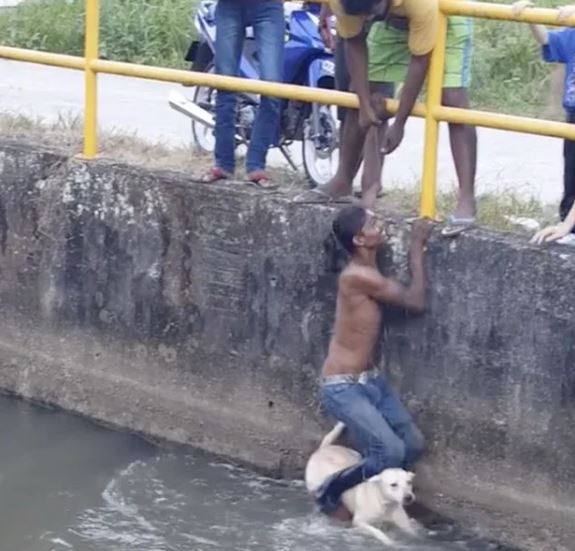 With the help of his friend, the young man used one hand to hold onto his friend, one hand to grip the edge of the canal, and tried to put his foot down into the water to reach the spot where the dog was struggling frantically in fear.
When he caught the dog, the anonymous hero quickly clamped it tightly between his legs and exerted all his strength to pull both of them up onto the ground above.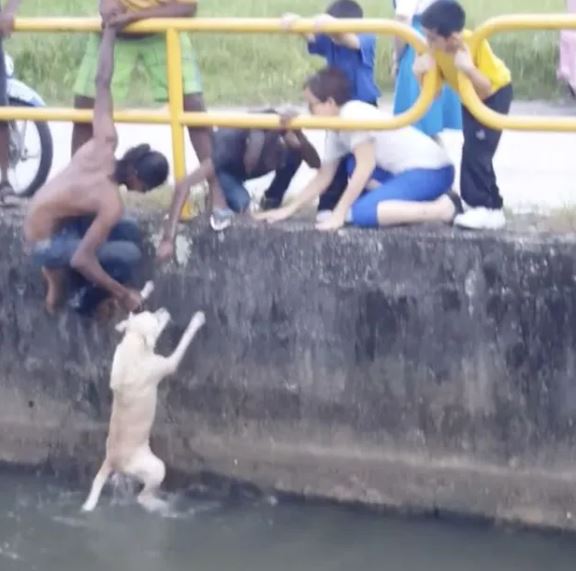 After many efforts, the kind-hearted young man and his friends successfully rescued the dog. Before leaving without even needing a word of thanks, the young man affectionately played with the playful dog, as a farewell to a longtime friend he hadn't seen in a while.
In the midst of society's busy pace and increasing indifference to the pain of those around us, we need beautiful actions like this to ignite love and compassion that transcends species and, above all, an appreciation for the preciousness of all life.