Bubby, a three-legged cat, arrived unexpectedly on Boyd Abbott's property about a decade ago and started eating food intended for a different stray. One day, Bubby surprised Boyd by wandering into his kitchen.
Despite this unexpected visit, it didn't take long for Bubby to win Boyd's heart. Boyd remembered how Bubby began to come inside the house. 
Rhonda Wiseman, Boyd's daughter, reminisced, "As we all got to know him, we all fell in love with him. Bubby and my father had formed an incredibly close bond."
Rhonda said that Bubby became Boyd's little buddy and provided him with the company in the evening. They loved each other. The feline became a cherished companion to Boyd, providing him with much-needed companionship.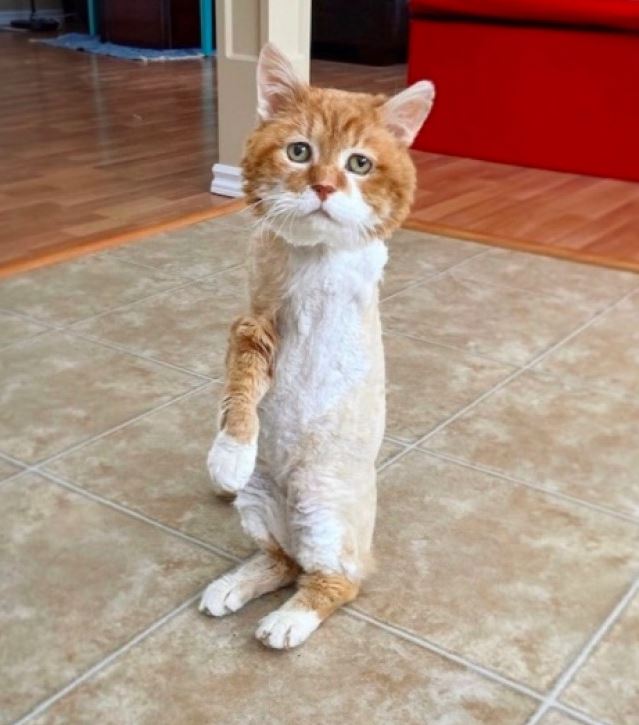 Unfortunately, in 2017, Boyd passed away, and despite Bubby's visits becoming increasingly infrequent, his family continued to take care of him.
Boyd's family was deeply saddened when they lost contact with Bubby, knowing just how much the cat had meant to Boyd. They worried that something bad had happened to Bubby.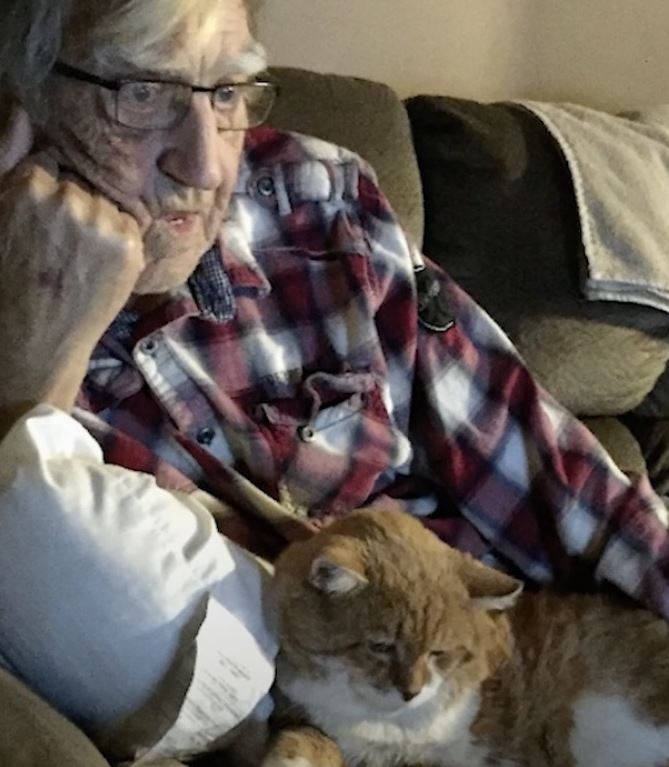 After nearly two years, a photo of Bubby was posted on the Exploits Valley SPCA Facebook page, which looked familiar to Boyd's family. It turned out that Bubby had been spotted wandering the streets by Boyd's former neighbor, Ray Pinsent, who had started a community-wide search for the beloved feline.
Ray recognized Bubby right away and made it his mission to rescue the beloved feline.
Read more: This Sphynx cat has no eyes, but he earns the world's respect 
One day, Bubby chose to come back to the place where he had once found comfort and love - Boyd's house. The current resident promptly informed Ray.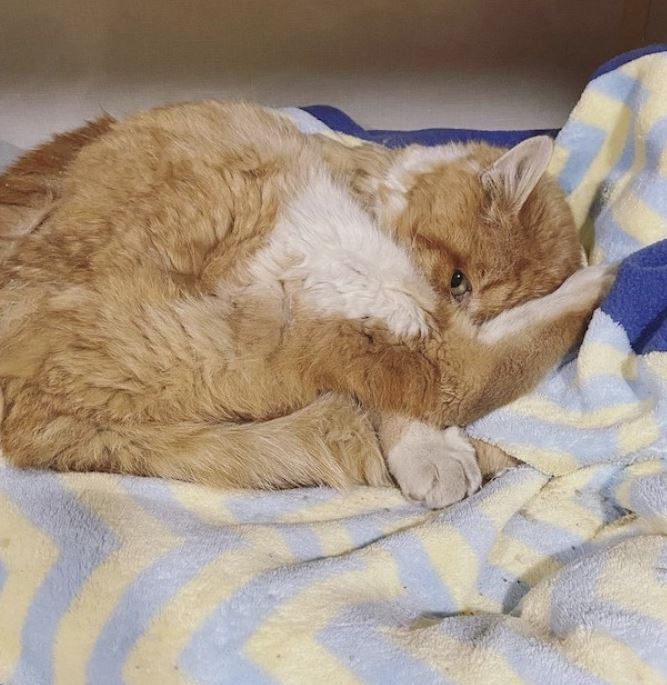 Ray was overjoyed and quickly hurried over to bring Bubby to the veterinarian for evaluation and care.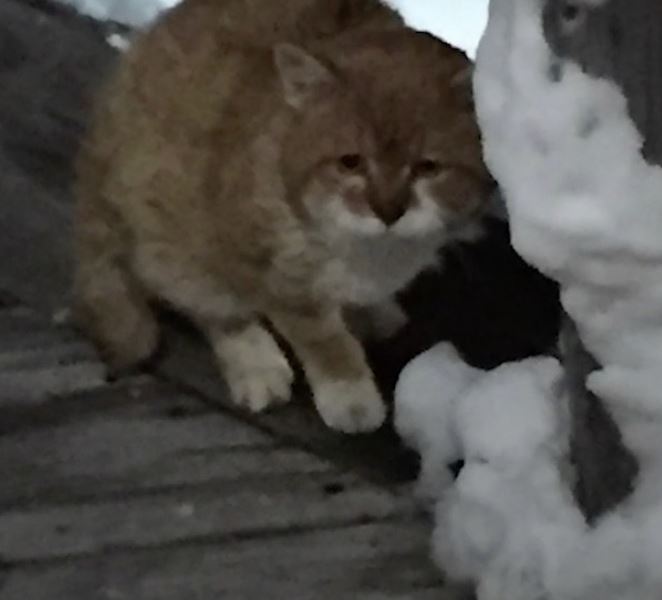 Sarah McLeod, a volunteer with Exploits Valley SPCA, said, "Bubby was dehydrated and battered"
Sarah McLeod, an SPCA volunteer with Exploits Valley, quickly developed an affection for Bubby, saying "there's something special about him that I love."
Boyd's family was overjoyed to hear that Bubby had been found and Sarah decided to take him home with her, knowing she could never part with him.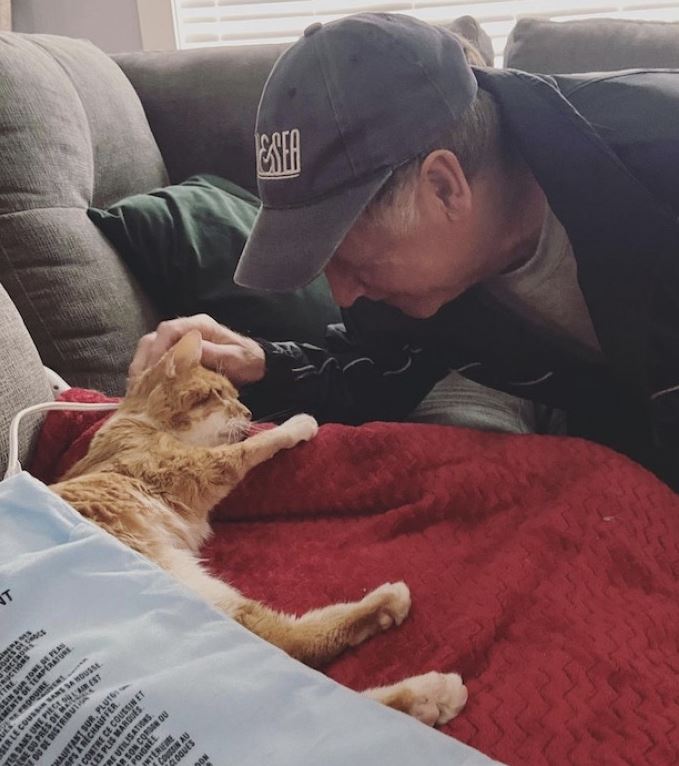 I just wanted to show him as much love and care as I could for the rest of his life," she said, And that's exactly what she did.
Bubby settled into his new home with Sarah and she said that "Bubby with the sad human eyes" had been loved before and was now loved again.
He would purr as soon as he woke up in the morning and at bedtime every night, and she believed that he knew he was finally home for good.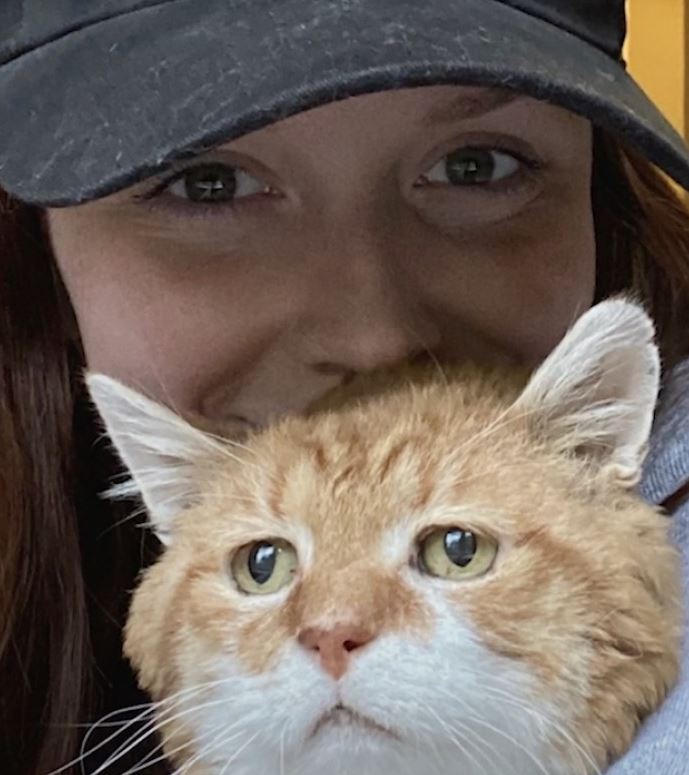 Bubby enjoyed two blissful years with Sarah until the three-legged sweetheart sadly passed away