According to news.com.au. many clips show tourists taking selfies with bison in Yellowstone National Park in the United States. This is considered crazy and dangerous.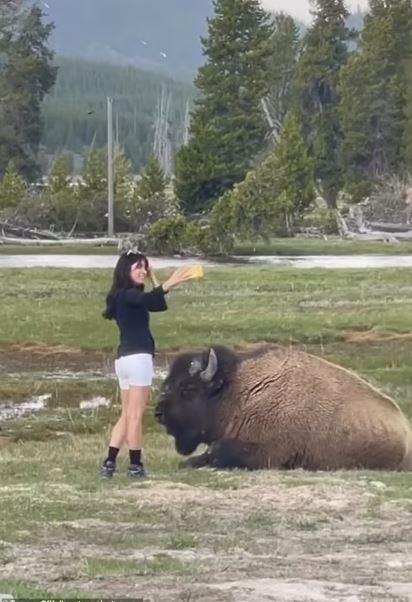 During the clip, which was filmed at the park, TouronsOfYellowstone went viral on social media. The video shows one woman reaching out and trying to touch the bison, while another holds up her phone to take a photo.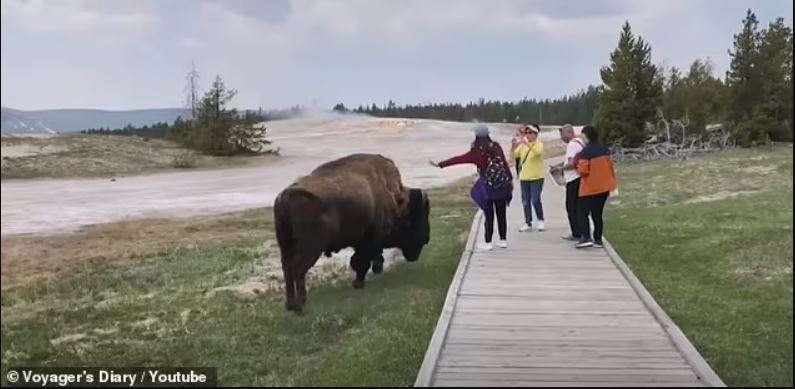 However, the peaceful moment was abruptly interrupted when the beast was disturbed while eating, causing it to react and attack the female tourist. Frightened, she ran away and fell to the ground, while the onlookers shouted in fear.
In another video, a woman can be seen attempting to take a photo with a bison as it grazes on grass. Fortunately, the female tourist escaped injury as the animal did not respond. However, this reckless behavior has drawn criticism and sparked anger among many.
"Her attempt to appease the bison was insane. Her arrogance was infuriating. Despite repeated advice to keep a distance, she persisted for a whole 10 minutes," wrote TouronsOfYellowstone