With their strength, intelligence, keen instincts, and high social behavior, wolves are always one of the most feared animals in the world. That's why people always have the idea of breeding them with dogs to produce animals that combine the characteristics of both species. The dog below is an example of that.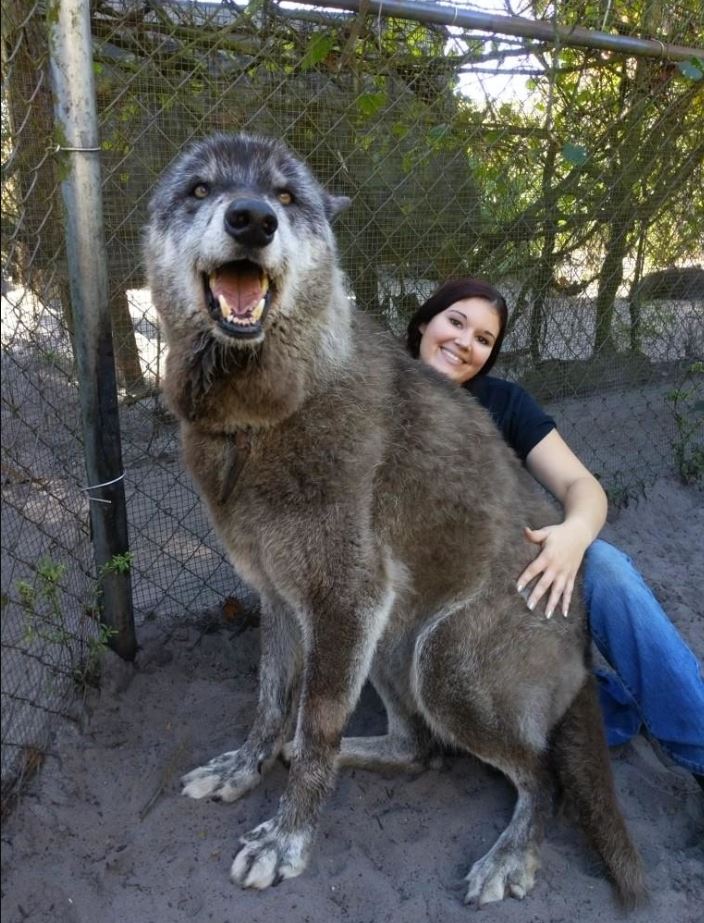 Yuki is a wolf-dog hybrid with 87.5% of its DNA being a gray wolf, 8.6% Siberian Husky, and 3.9% German Shepherd. In 2008, its owners bought it from a breeding facility and when it was only 8 months old, they dumped it at a kill shelter because it was too large and they felt threatened.
 Fortunately, Yuki was rescued by a wolf-dog sanctuary in Naples, Florida for care and nurturing.
When it first arrived at its new home, Yuki was lively and healthy like any other puppy. However, due to its mischievousness, it accidentally jumped into a prickly bush and injured its knee, which required five surgeries to heal. Since then, Yuki has become aggressive when confined to a kennel.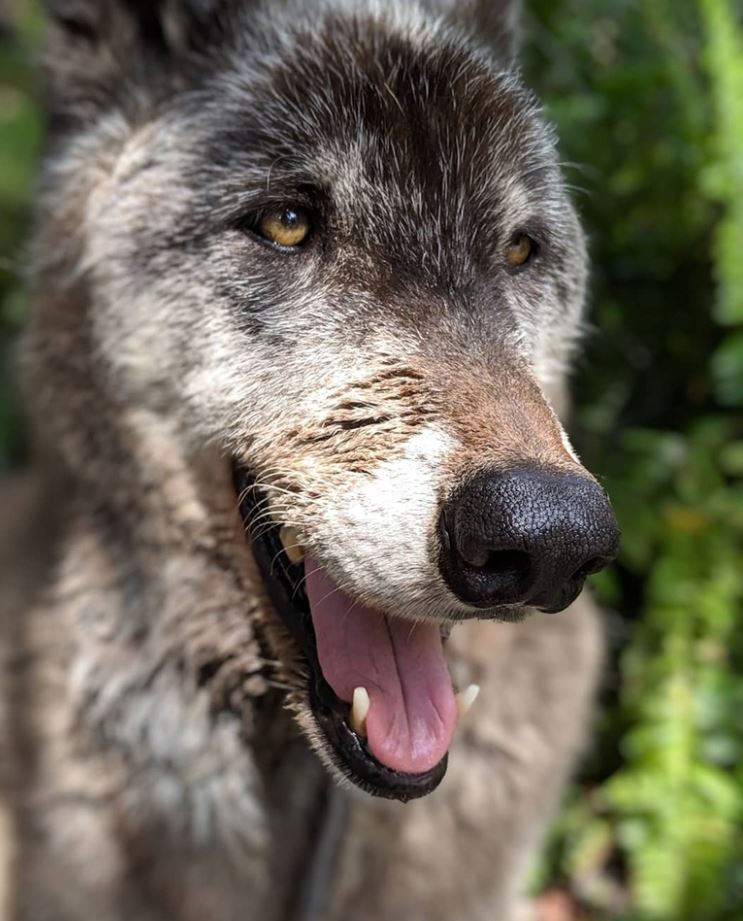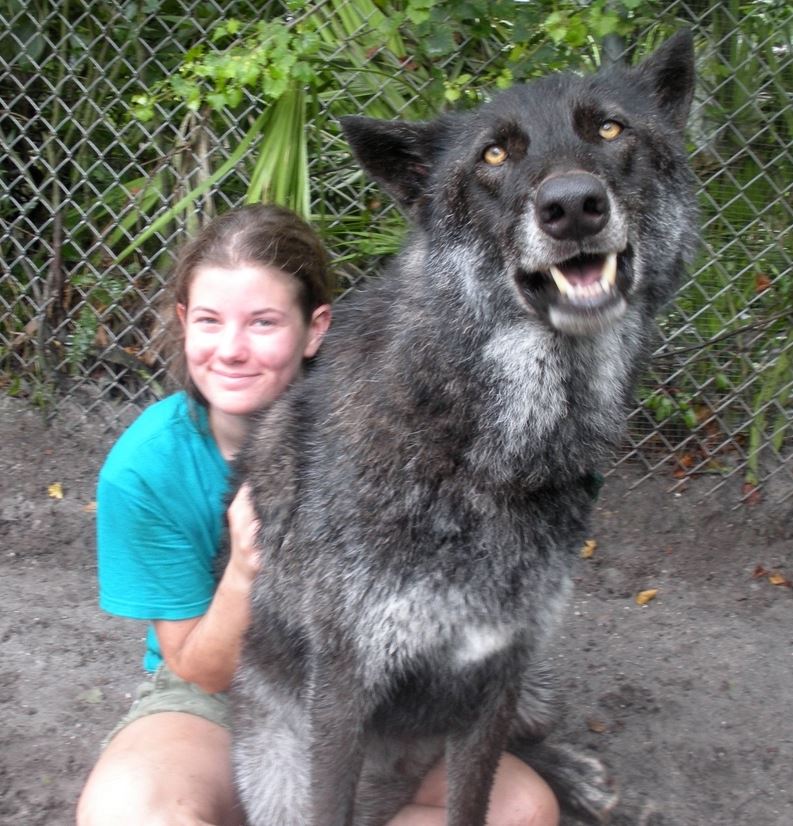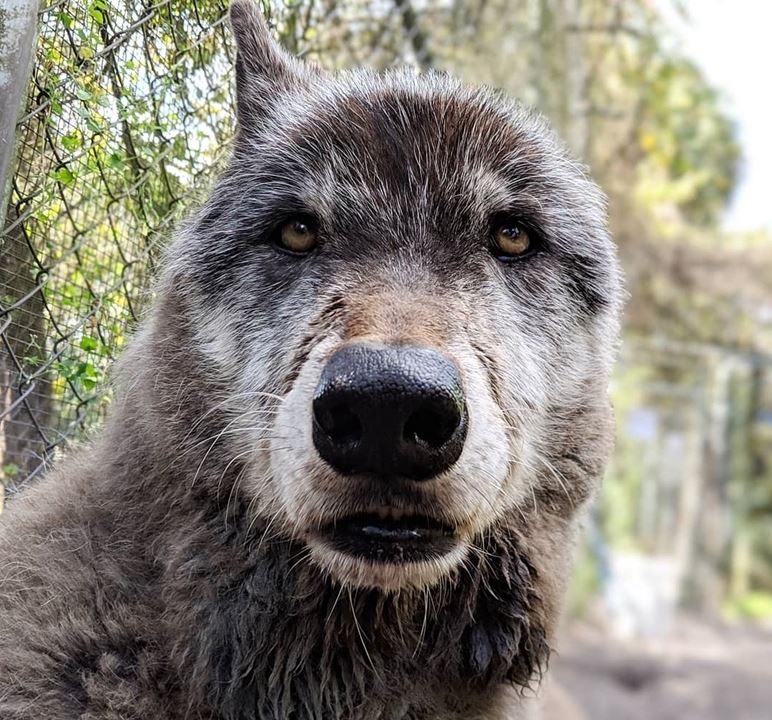 Despite its giant size, this dog is quite cute and friendly with visitors. Especially, it really likes women and only allows certain women to step into its enclosed area. Whenever it sees its "harem" appear, it howls excitedly, so it is also nicknamed Woowoo.
Currently, Yuki has grown up a lot. Its images on social media make people feel amazed, many people do not believe their eyes and think that it is just a photoshopped image. However, Yuki's caretakers confirm that those are real photos, but the angles make it look unusually large, in fact, this dog weighs 54.43kg.
However, after many years of living in love and care from the staff at the rescue center, Yuki received some sad news when the diagnosis showed that he had blood cancer, and it was in the final stage.
At present, no one knows how long Yuki will survive and until when his health will start to weaken, but everyone in the center is trying their best to take care of him and love him as much as possible so that he can enjoy every remaining moment of his life happily.