The distressed dog had no idea how to get out of the perilous situation, and one misstep could have been catastrophic. Luckily, there are compassionate individuals who are always ready to lend a hand in times of need.
Upon seeing a dog in grave danger, Debbie Allen, who was on her way to meet a client, knew she had to act fast. She slowly stopped to investigate the situation as she was also a dog owner herself.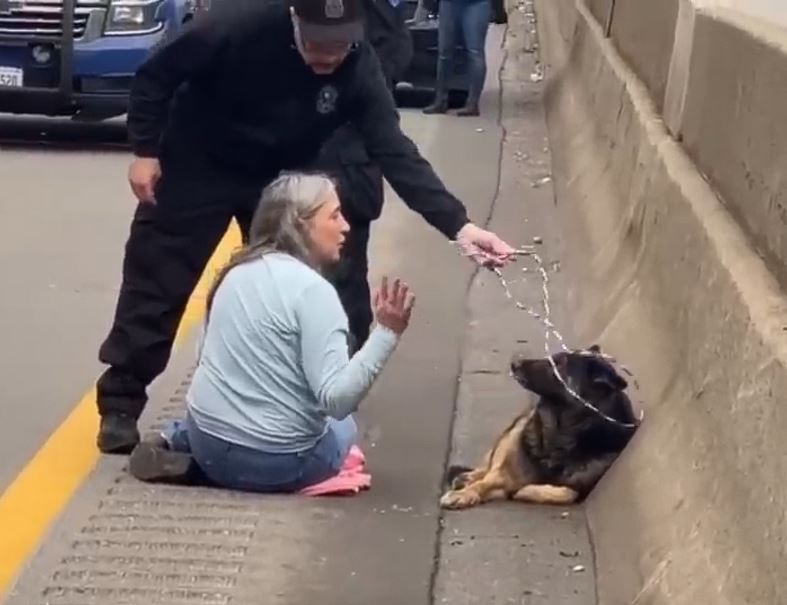 According to WXYZ, she saw the German shepherd in the middle of the road and noticed it was limping, suggesting it had been hit by a car. Allen recognized the seriousness of the situation and knew that she had to do something to help. 
Traffic on the highway was brought to a standstill when the German shepherd ran uphill. Debbie Allen, who was driving to meet a client, saw the dog and stopped to investigate.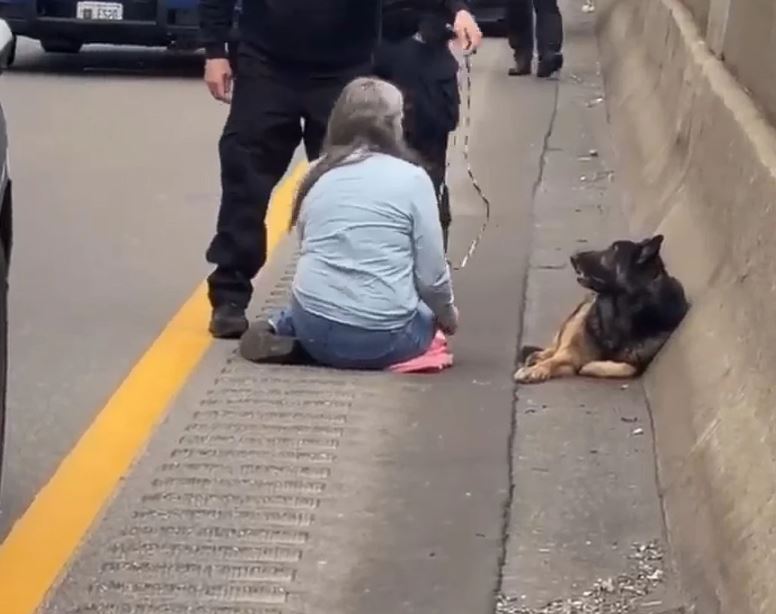 She followed the dog through the busy highway, and the two eventually sat beside the center divider, with cars passing them by. Allen comforted the frightened dog by talking to him and ensuring his safety.
She sat with the dog and made him look at her because he was searching for a way out. She told him that he was safe, saying, "No, no, look at me, you're safe," as she explained to WXYZ.
The dog's background remains a mystery, but it is believed that he escaped from someone's yard and ended up on the highway, according to Allen.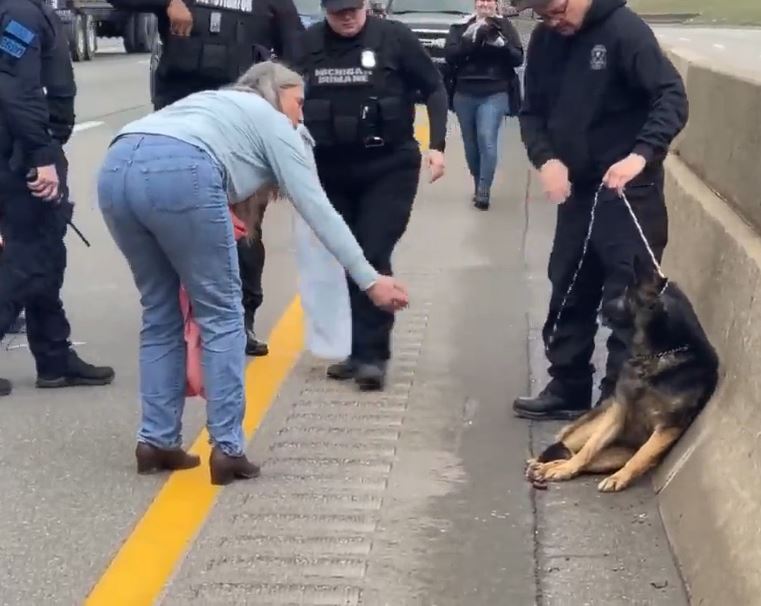 The dog, whom shelter staff has named Marco, was well-groomed, well-fed, and well-behaved. Unfortunately, Marco was not microchipped, and no one has come forward to claim him.
Since his rescue, Allen has been taking care of Marco, even providing him with a new toy and top-of-the-line dog food. The Michigan Humane team is also providing behavior training to Marco.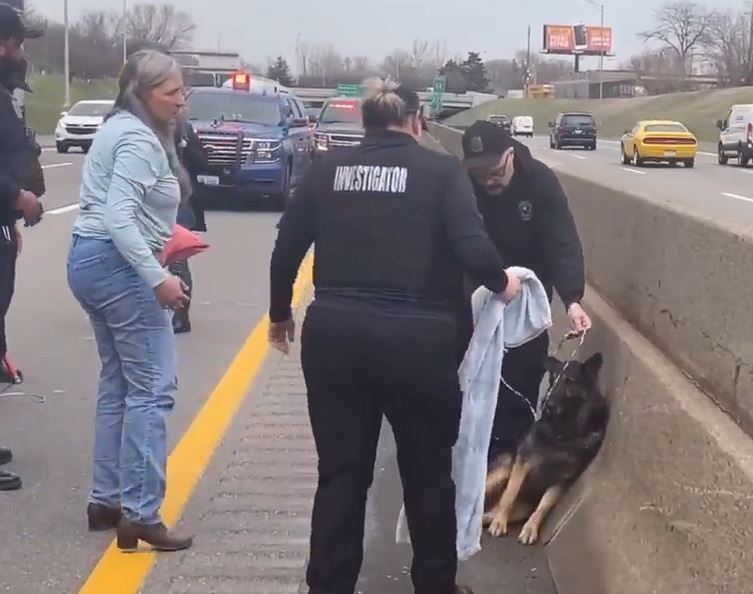 Chrisman from the Michigan Humane said that the medical team is currently observing him and considering the need for additional medical procedures in the future.
Although many people are praising Allen for her heroic actions on the busy highway, she remains humble and believes that it was a higher power that guided her to help the dog that day.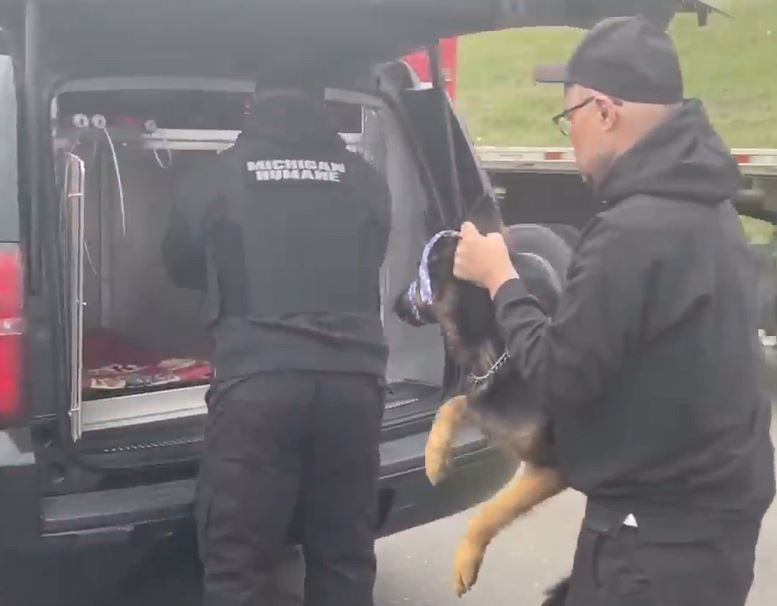 "I'm just glad the timing and everything worked out," Allen said to WXYZ. She also emphasized that she was just an ordinary person, not a hero of any kind.