According to officials in Germany, a bronze sword, crafted over 3,000 years ago, was discovered and has been unearthed. Supposedly, it is described as being so immaculate that it 'almost still shines'.
According to Bavaria's state office for the preservation of historical monuments, during excavations last week in Noerdlingen, a town located between Nuremberg and Stuttgart in southern Germany, the bronze sword was discovered.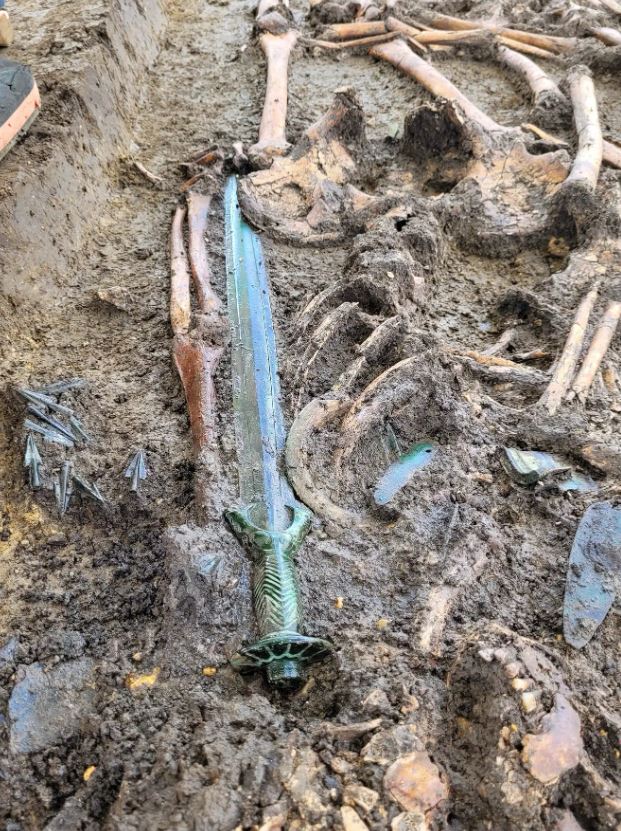 People believed that it had to date back to the end of the 14th century B.C. — the middle of the Bronze Age. 
According to a recent statement from the Bavarian office, the bronze sword with an octagonal hilt was discovered comes from a grave in which three people —a man, a woman, and a boy—were buried consecutively.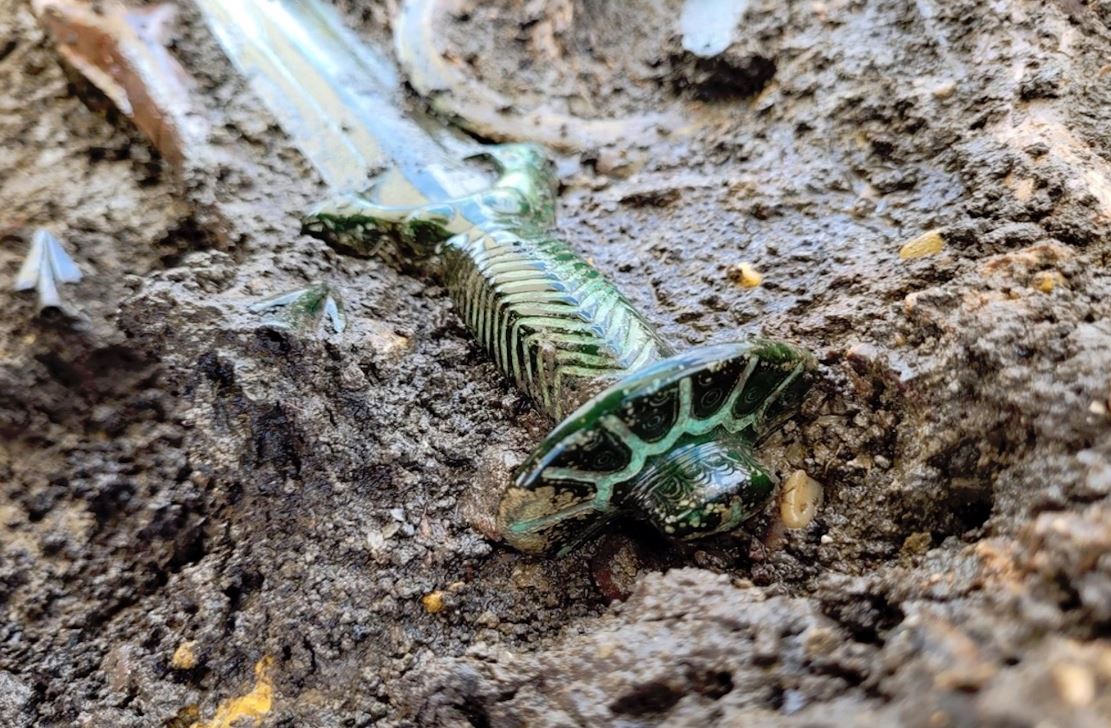 According to the report, the grave contained various bronze objects, so it remains uncertain whether there is a familial connection, to each other and, if so, how.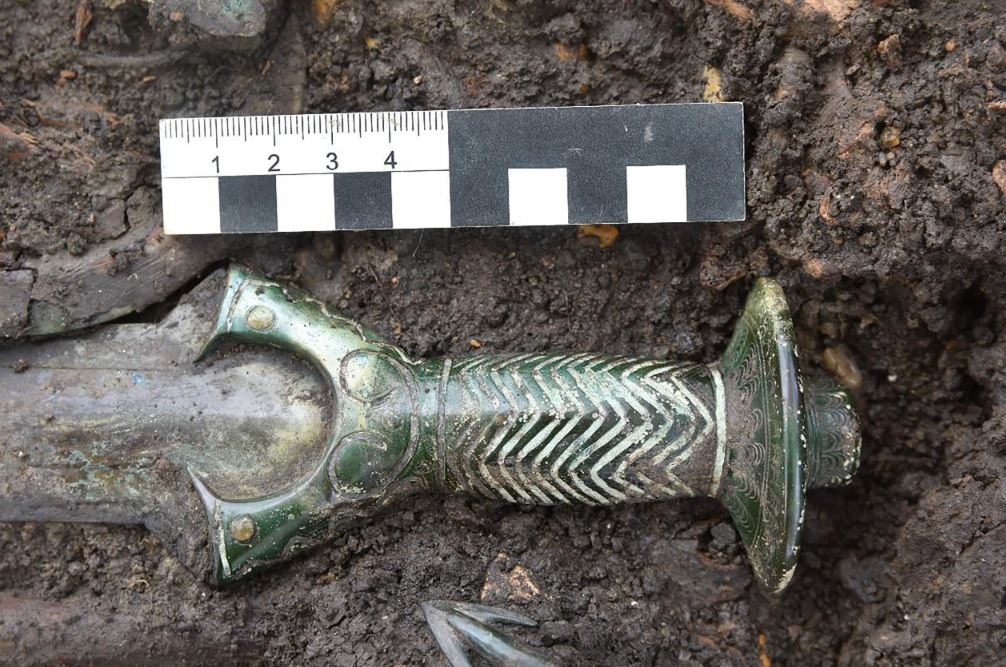 Researchers believe that the sword was a real weapon "The center of gravity in the front part of the blade indicates that it was balanced mainly for slashing," the statement reads.