According to the representative of Vinpearl Safari Phu Quoc in Vietnam, the orangutan drowned when he went to the lake to pick up food thrown by tourists, but was rescued by the zoo staff in time.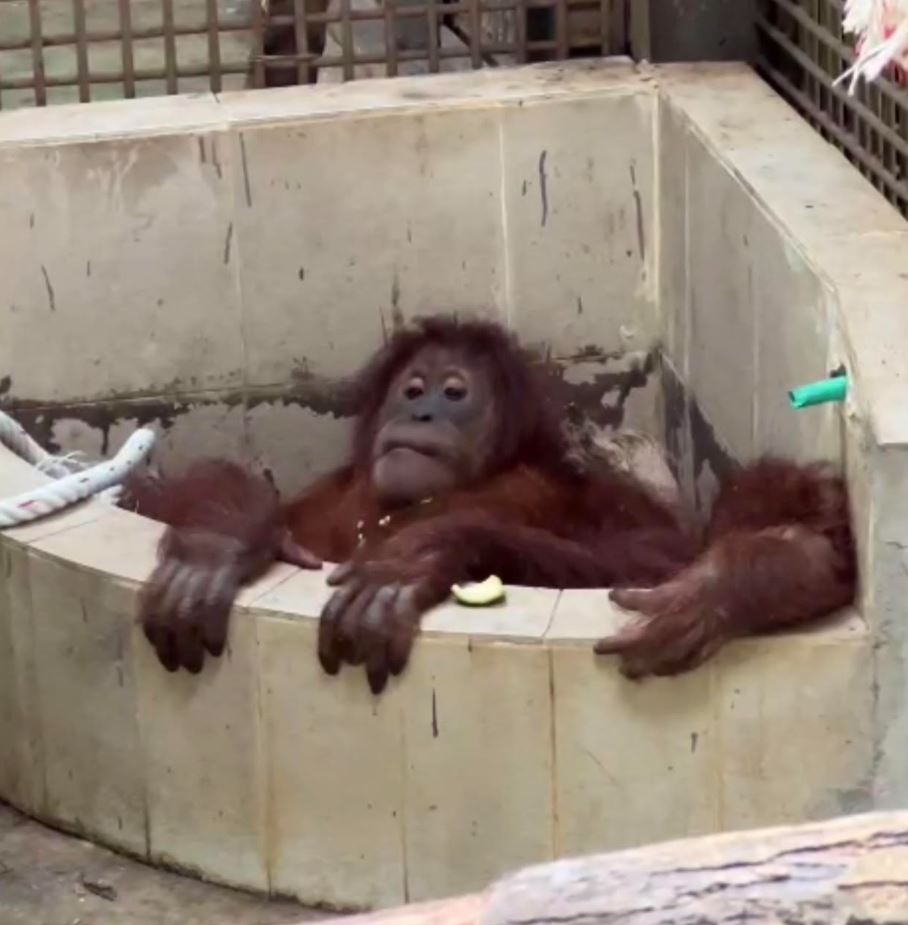 Representatives of Vinpearl Safari Phu Quoc (Phu Quoc, Kien Giang province, Vietnam) confirmed a video circulating on social networks of an orangutan drowning, which was quickly rescued by zoo staff.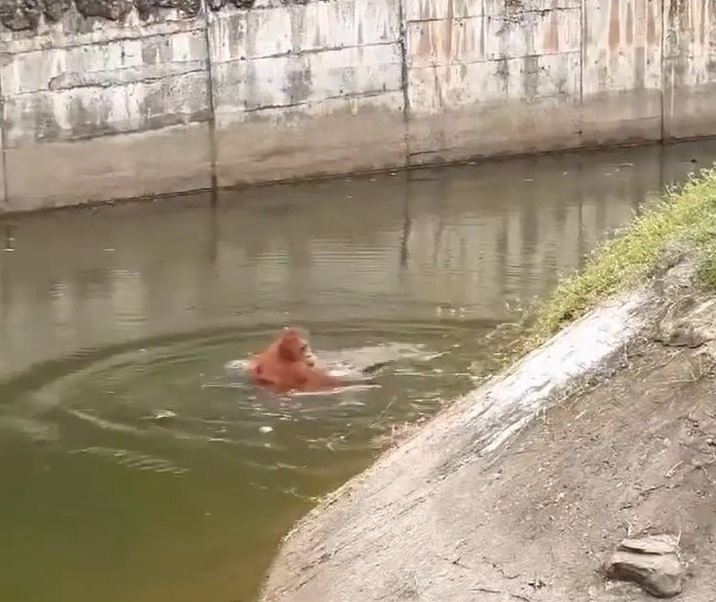 So an orangutan drowned after going to the lake to pick up food thrown by tourists, even though this is an area that warns tourists not to feed the animals. At this moment, the staff of Vinpearl Safari quickly formulated a professional rescue plan and saved the life of the orangutan in time.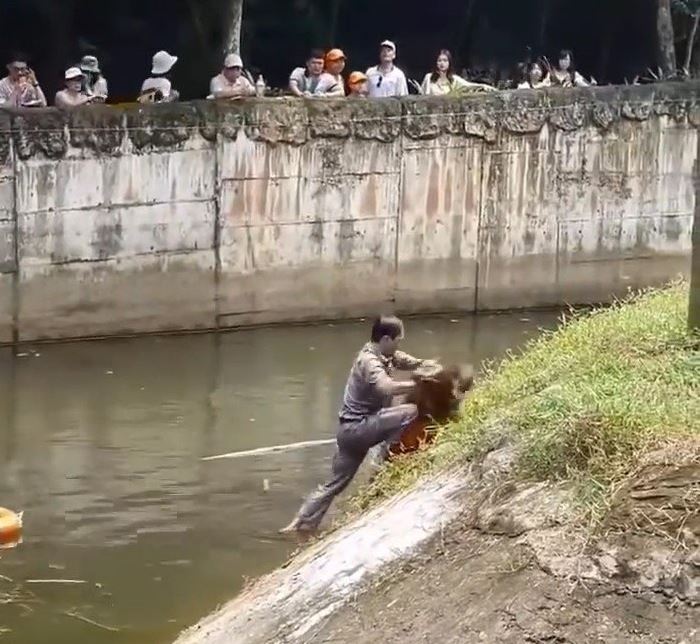 The animal was seen swinging its arms in the air before sinking to the surface. Meanwhile, another orangutan rushed to the edge of the moat as if to help his friend. Fortunately, the zoo staff arrived in time and rescued the orangutan. He dragged the unconscious animal to the surface - making sure its head was above the water.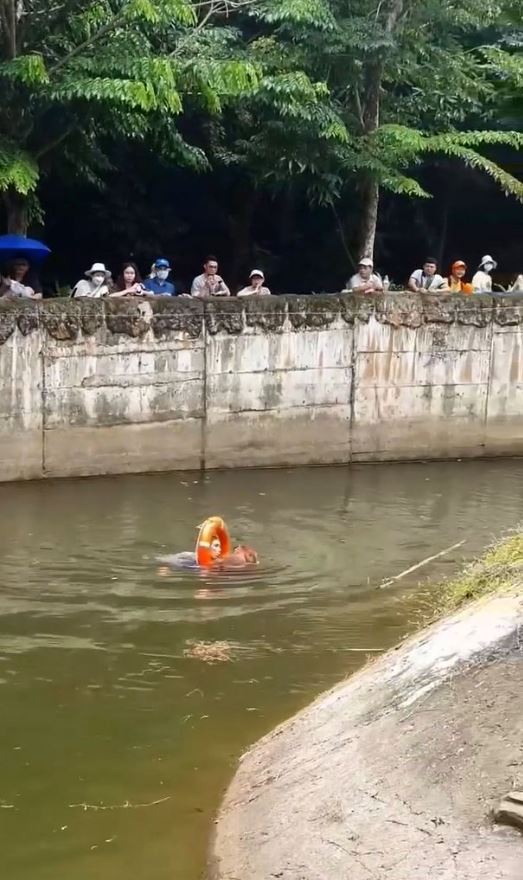 He tried to lift the orangutan up a concrete ramp. He then administered a combination of chest compressions and artificial respiration. After about 2 minutes of intensive rescue, the lucky orangutan was out of danger and regained consciousness.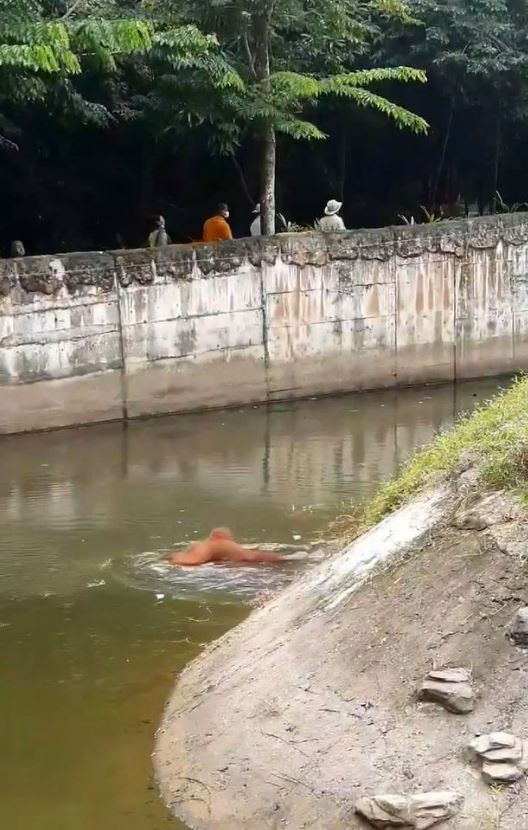 The orangutan is currently in stable health and psychological condition and can lead a normal life, but continues to be monitored and cared for according to the veterinarian's 7-day treatment plan.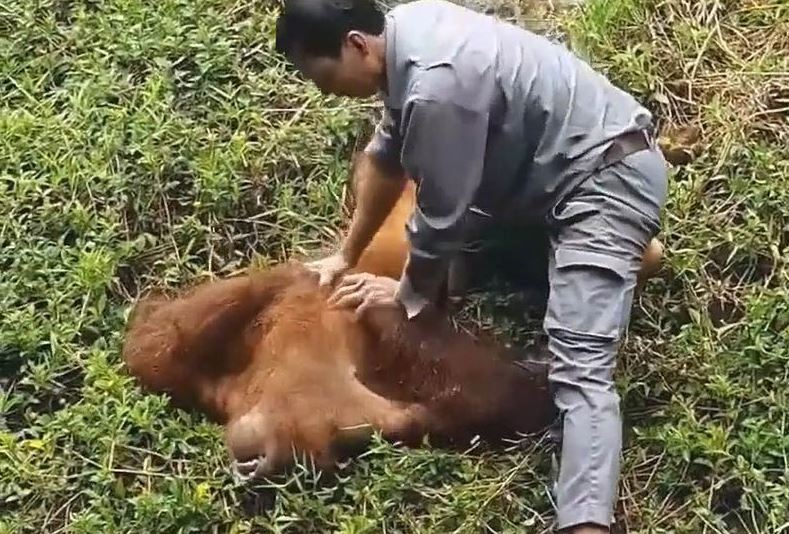 According to Vinpearl Safari Phu Quoc, the living conditions of wild animals such as Sumatran orangutans in Vinpearl Safari meet the care and animal welfare standards of the world's major zoos.
Watching the video below: