On Monday evening, Britney Spears raised concern among her fans by performing a dangerous dance with huge kitchen knives.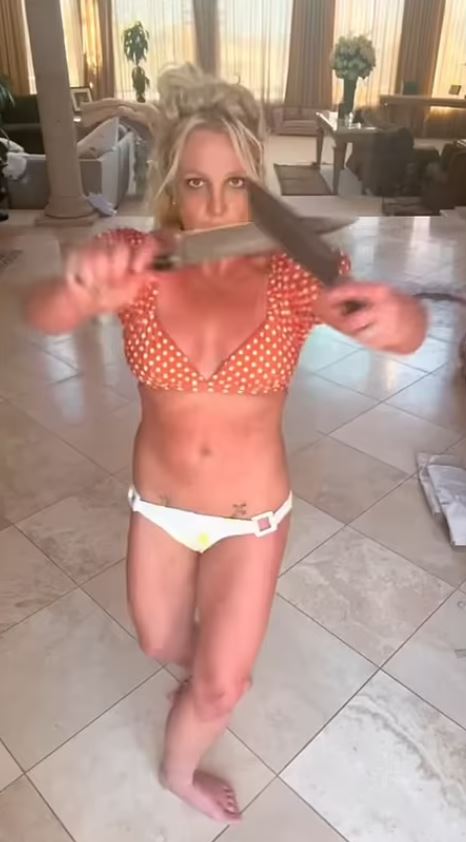 The video was shared on Instagram by the 41-year-old pop icon, who had recently showcased her dance moves in a pink bikini. In the silent clip, she used two knives as props, and it was shared with her 42.1 million Instagram followers.
In the video, she wore swimwear bottoms and a crop top, appearing in the foyer of her California home while skillfully maneuvering the two kitchen tools in an intricate impromptu choreography.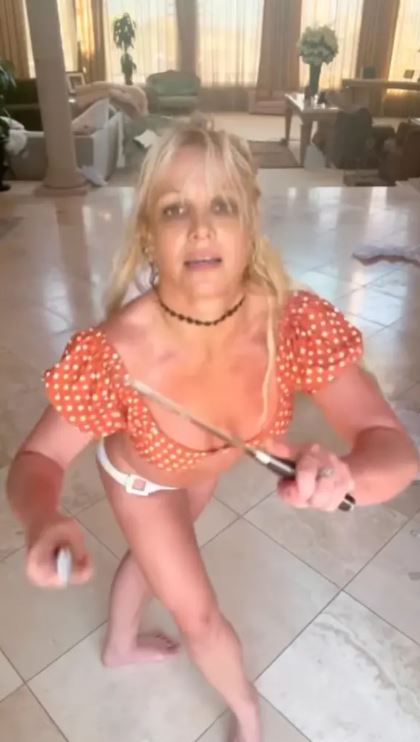 In the caption, Britney reassured her fans, stating,  'I started playing in the kitchen with knives today!!! Don't worry they are NOT real knives!!!'
Not only did she showcase her improvised dance choreography, but she also confidently flaunted her well-toned abs in white low-rise bottoms and showcased her cleavage in a deep-cut orange top adorned with white polka dots.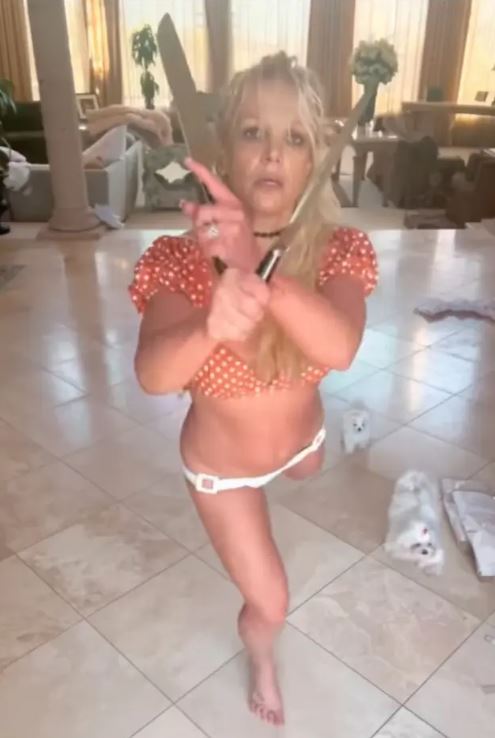 Below her video, many of her fans reacted with a series of scared face emojis as they witnessed her dangerous performance.
One person said: She has a bandage she her arm and cuts on her leg and lower back. The knives were obviously real. She needs a forced intervention. A danger to oneself or others is grounds. 
A second wrote: She's so incredibly mentally unwell. Everybody knows that taking knives like that is very dangerous if a knife slips from the hand consequence (prop spelled it wrong) think. What's next? 
A third commented: Sam's so lucky he left with all of his parts intact! And, those poor little dogs--they look absolutely terrified.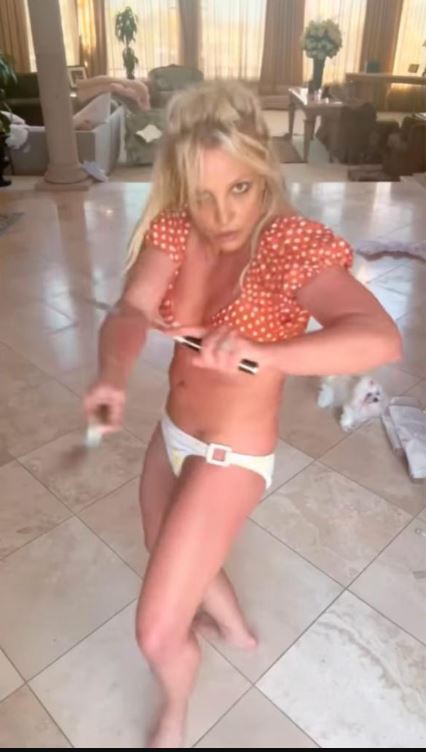 Someone else said: Omw! I hope those little dogs in the background will be okay. She's unhinged. Crazy look in the eyes. 
Another added: Yes, they are real knives. When the video sound is on you can hear them as they hit each other. She lied. This is no longer just a matter of silly dancing, it's dangerous. 
She really needs help.to do what she does in front of cameras tells you she is crying out for attention to start with. She really needs to see a doctor. Someone added.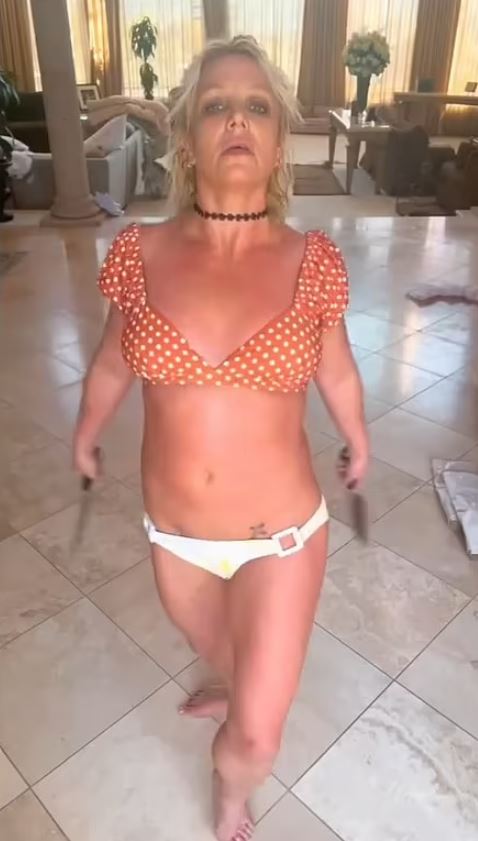 The day before, Britney had posted a provocative video in which she gyrated on a small platform centered around a hot pink pole.
The video was accompanied by Beyoncé's song "Don't Hurt Yourself" from her Lemonade album. Although the caption remained blank, Britney used three pink manicure emojis to convey her message.
Watching the video below: