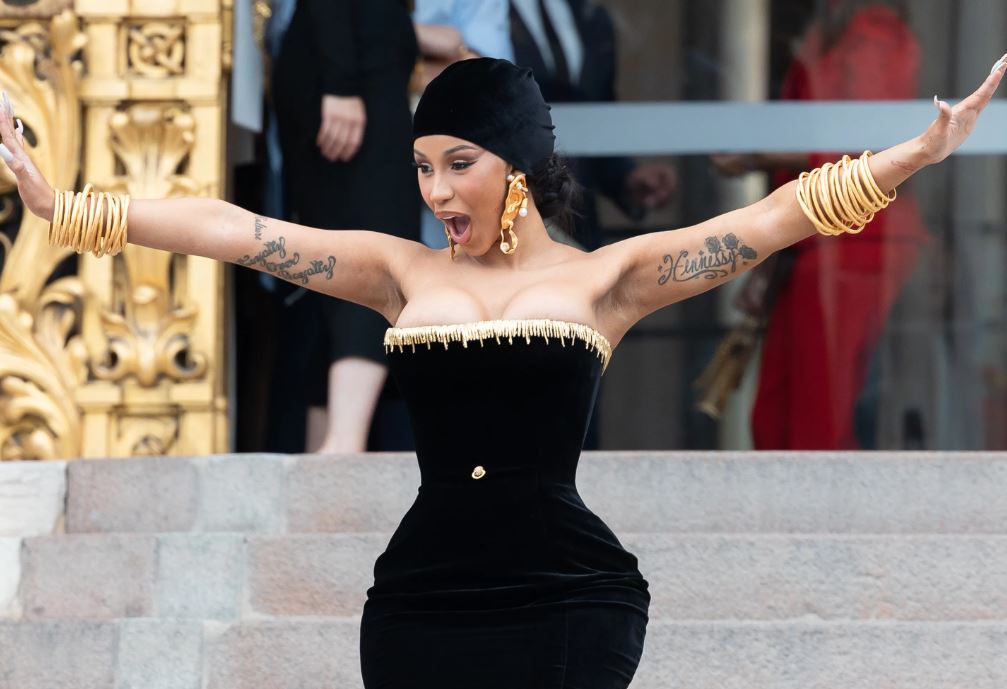 According to authorities, a woman reported an incident to the police, stating that rapper Cardi B threw a microphone at her during a Las Vegas show. As a result of the incident, she filed a police report for battery. 
Before this incident occurred, during Cardi B's performance of "Bodak Yellow" at Drai's Beachclub on Saturday, a fan tossed a large drink onto the stage.
In response, Cardi B retaliated by tossing her microphone toward the fan. Videos on social media show that the microphone hit the fan and another woman before bouncing into the air.
According to the report, an unidentified woman reported a battery incident to the Las Vegas Metropolitan Police Department. She claimed to have been struck by a microphone thrown from the stage during Cardi B's performance on Saturday.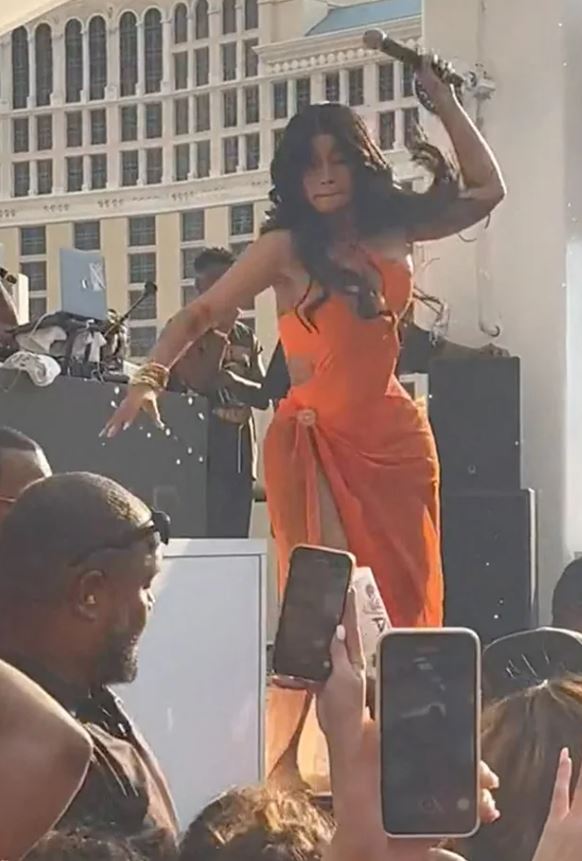 The police have documented the incident in a report, but no arrests or citations have been made so far, and additional details have not been released.
NBC News has reached out to representatives of Cardi B for comment, but as of now, no response has been received. Drai's Las Vegas has chosen not to comment on the matter and has redirected inquiries about the incident to the Las Vegas Metropolitan Police.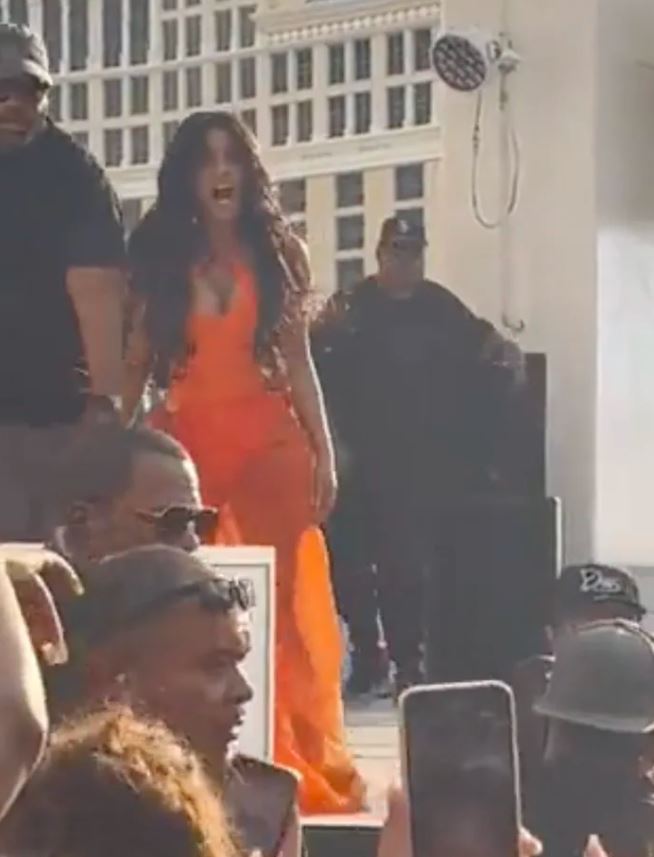 It's worth noting that in recent months, several prominent artists have faced similar incidents of objects being thrown at them.
On Monday, the Las Vegas Metropolitan Police Department confirmed the incident, stating that the alleged victim reported being "struck by an item that was thrown from the stage."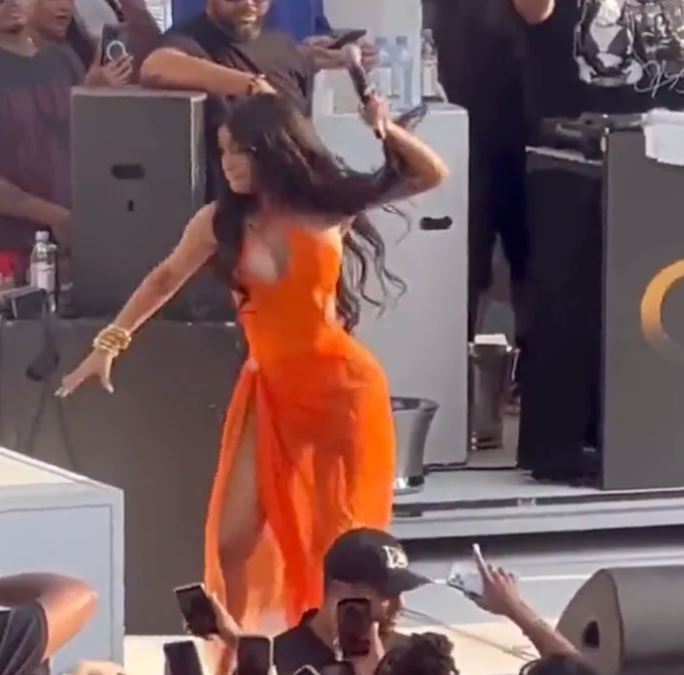 "The incident has been documented on a police report and no arrest or citations have been issued," the LVMPD said in a statement. 
During Cardi B's concert at Drai's Beachclub & Nightclub in Las Vegas, a moment of chaos ensued when a fan in the crowd seemingly splashed the rapper with a drink. The rapper then retaliated by tossing her microphone back at the fan.  
Numerous fans captured the incident on video as it occurred while Cardi B was performing "Bodak Yellow."