Cat suffers from a rare condition
In 2021, a picture of a cat went viral on Reddit due to its incredibly muscular physique. According to the report, the cat suffers from myostatin-related muscle hypertrophy, a condition that causes constant muscle growth.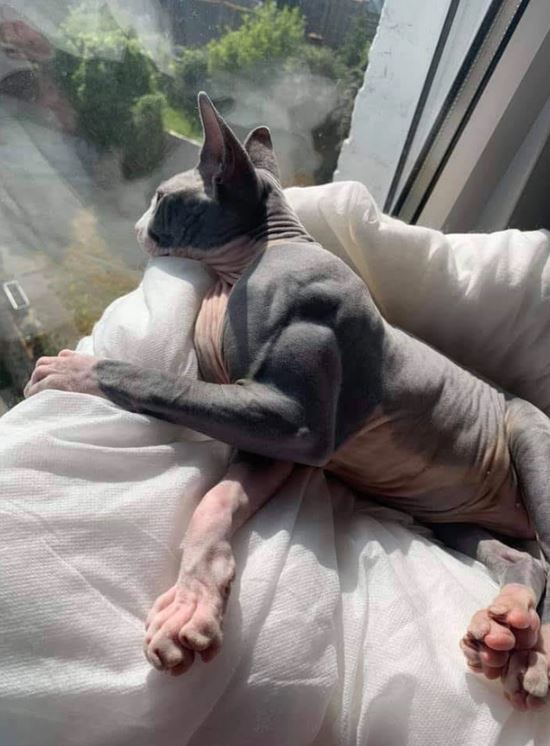 "Seeing a cat with an unusually buff physique raises curiosity, but it's not attributed to its diet and lifestyle habits
According to LadBible People were shocked to see the cat sitting by the window looking like he should be lifting weights in the gym. 
The reason this pet cat is so muscular is that he suffers from a condition called muscular hypertrophy (also known as a hypermuscular syndrome), which is linked to the protein myostatin, causing his muscles to keep growing, see Looks like a bodybuilder.
According to experts, this syndrome is very rare and occurs in both humans and animals. However, in the past we have often seen this syndrome in sheep, cows, and dogs...unexpectedly, cats are no exception.
Muscle dog
Not only do cats suffer from insane muscle mass growth, but other animals can also suffer from the same condition. The dog below is an example.