The 2023 Met Gala theme is "Karl Lagerfeld: A Line of Beauty," named after the late German fashion designer who passed away in 2019.
However, the theme has stirred controversy, and the red carpet has received criticism for its appearance, with some people saying it looks like someone spilled Colgate all over it. 
Some celebrities have embraced the fashion theme, while others have gone the extra mile by dressing up as Choupette, the cat belonging to the fashion designer.
Female rapper Doja Cat impressed on the Met Gala 2023 fashion red carpet when dressed as a cat to honor the famous pet of the legendary Karl Lagerfeld.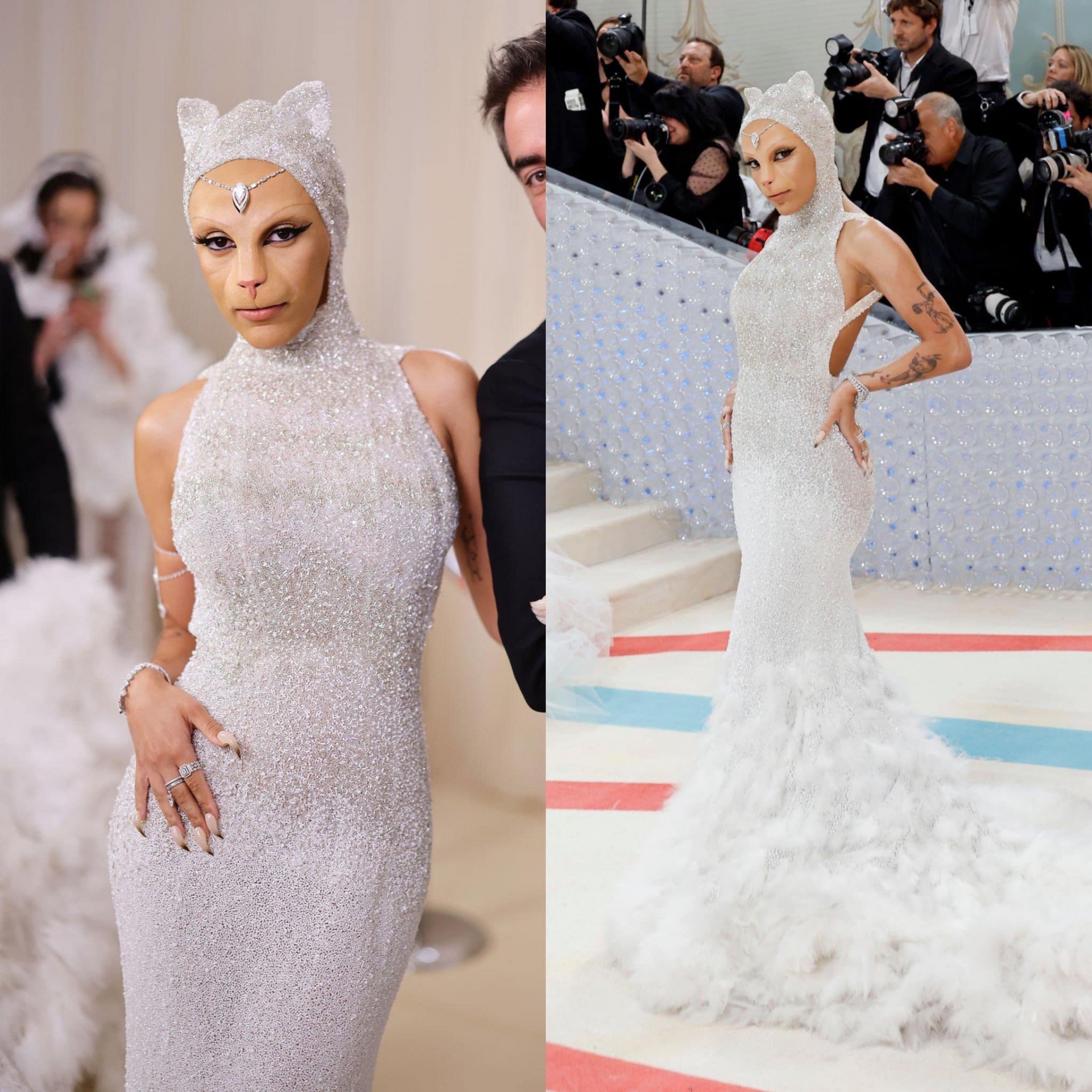 Doja Cat took the theme seriously by wearing a sparkling outfit with a pair of ears resembling a cat's.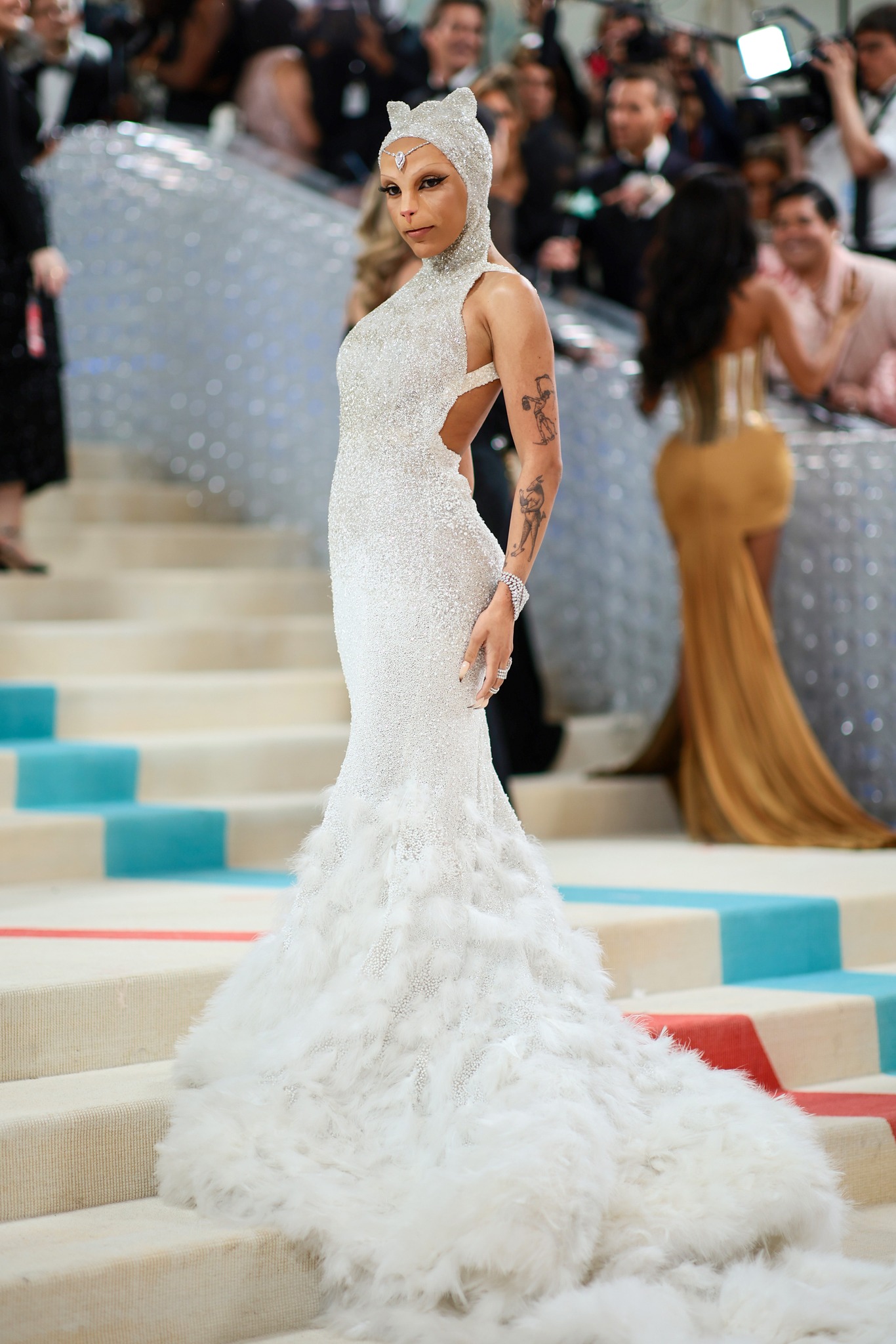 Doja Cat wore a tight-fitting dress with a hood covering her head resembling cat ears. She drew on cat eyes and applied a fake nose, transforming into a glamorous feline.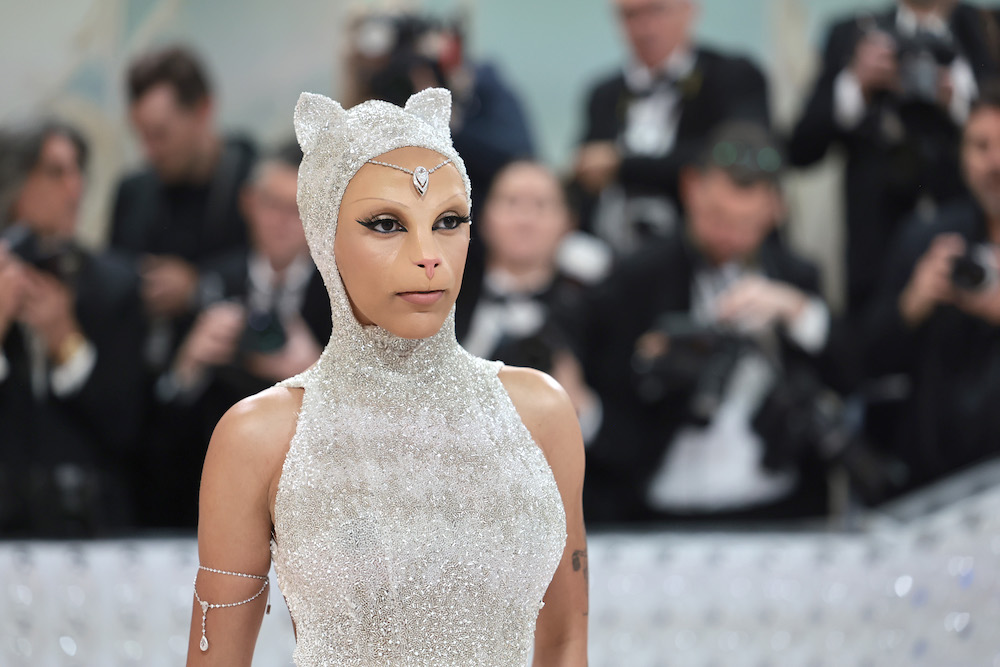 Jared Leto chose not to dress up in an outfit inspired by Choupette but rather decided to dress up as the cat herself.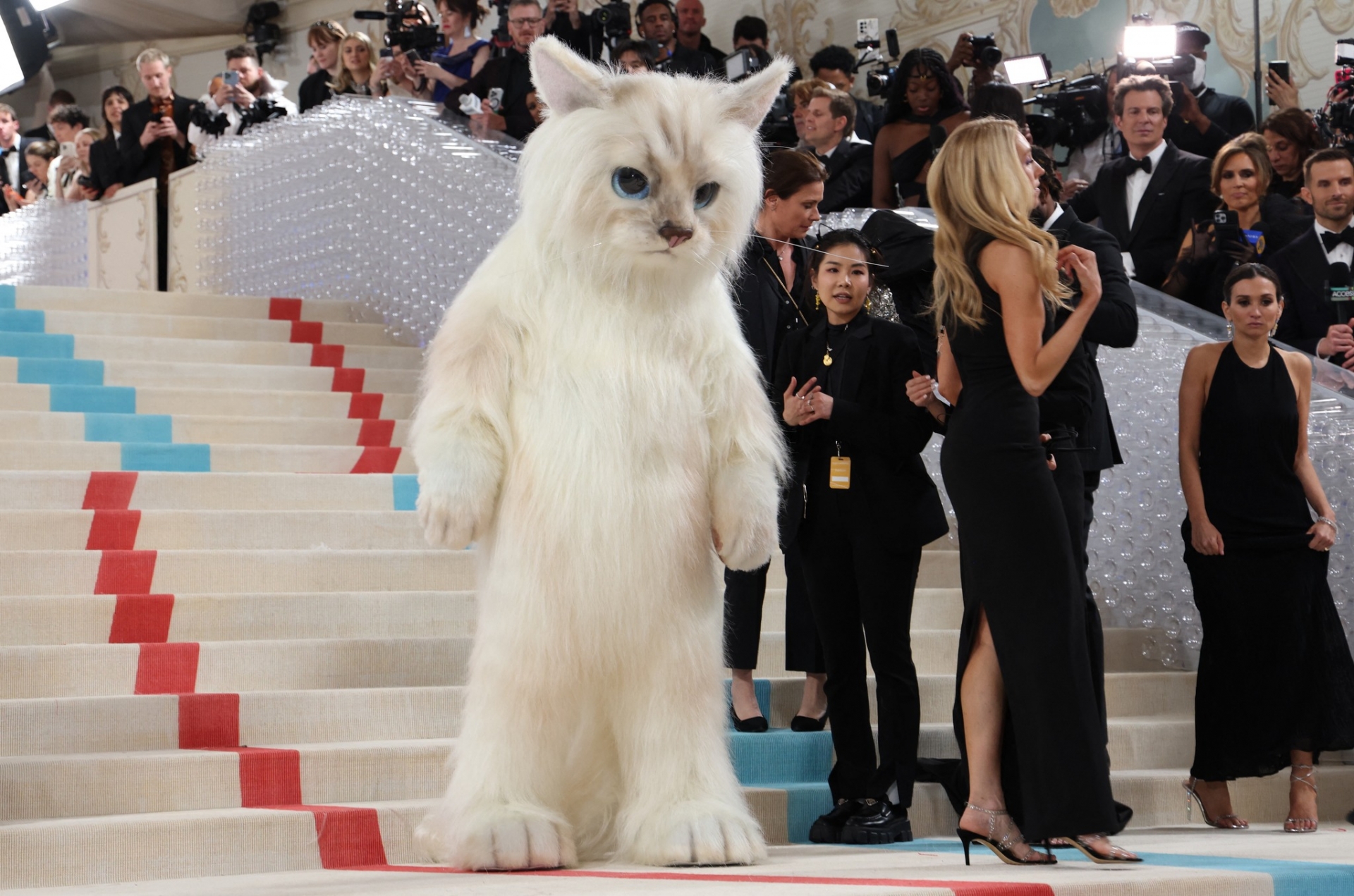 The sight of a person wearing a huge cat costume passing by numerous cameras was impossible to overlook, but the person's identity remained a mystery until they removed the head of the costume.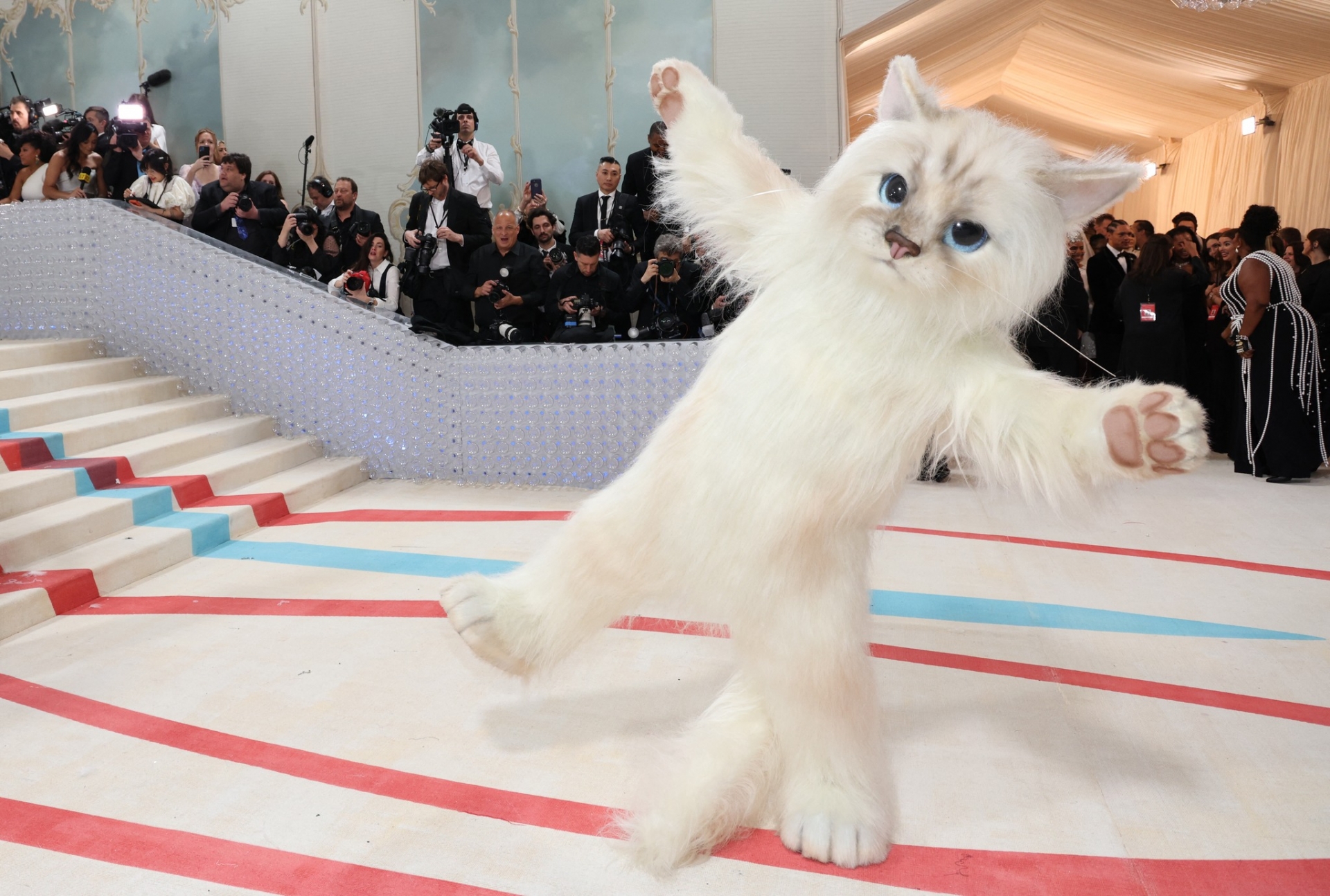 It was then revealed that the individual inside the costume was none other than the singer from 30 Seconds to Mars.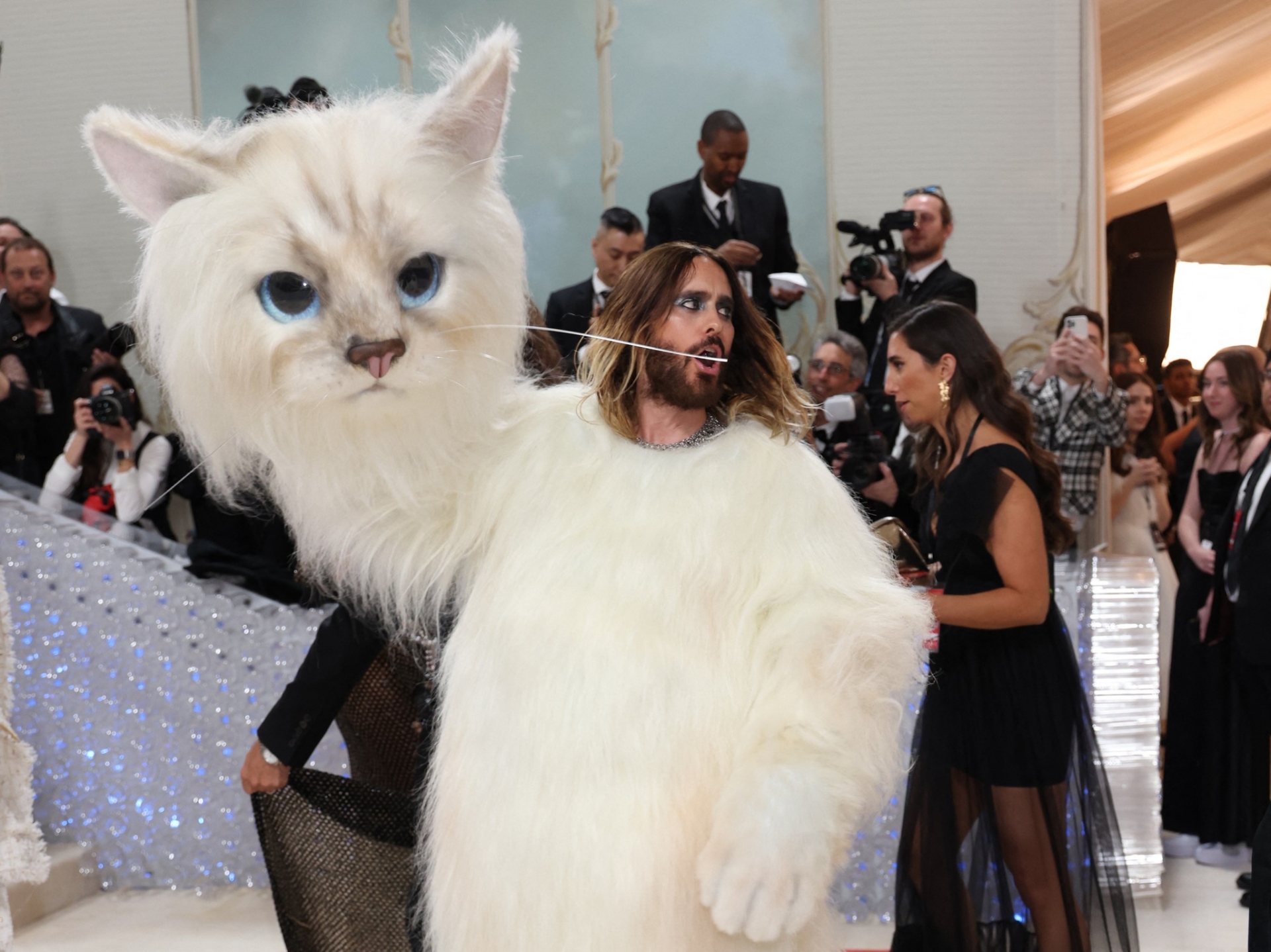 After posing for the cameras in the giant fluffy catsuit, Leto removed the dramatic outfit to reveal a new ensemble underneath, which was far more reminiscent of a Sith Lord than a cat.