In the footage, a bear was seen standing on its hind legs, interacting with the public in its enclosure. The presence of skin folds over its bottom further fueled the speculations.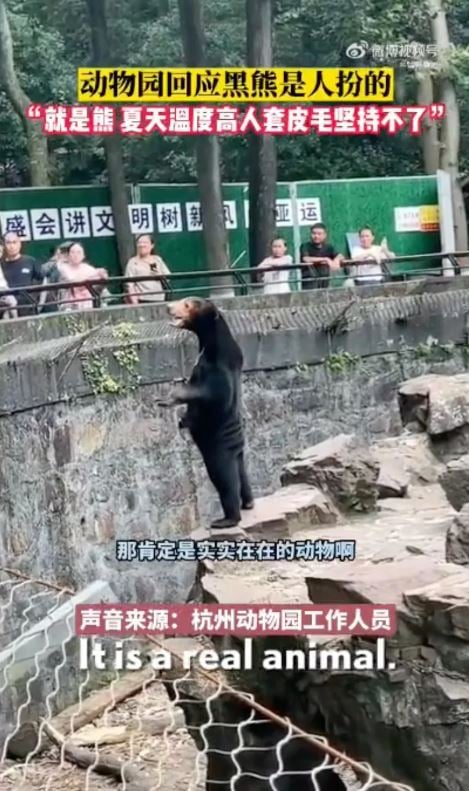 Even a number of visitors mistook the bear for a 'man in a suit'.
However, the Hangzhou Zoo refuted the claims, asserting that the bear is indeed a real animal and not a human in a costume.
Not too long ago, there was another incident involving a zoo accused of attempting to deceive visitors by trying to pass off a Golden Retriever as a lion.
In a viral video, a dog was spotted inside an enclosure designated for African lions at Yuanjiashan Zoo in Xichang, located in the southwestern province of Sichuan.
A man identified only by his surname Tang captured and shared the footage on social media. It was reported that he visited the zoo with his child on Saturday, 27th March 2021, as reported by the South China Morning Post.
While recording the filming, he was confused by the strange sight. He spoke to a staff member at the zoo who offered an explanation: the zoo was 'adjusting the animals' accommodations' and hadn't updated the enclosure signs yet.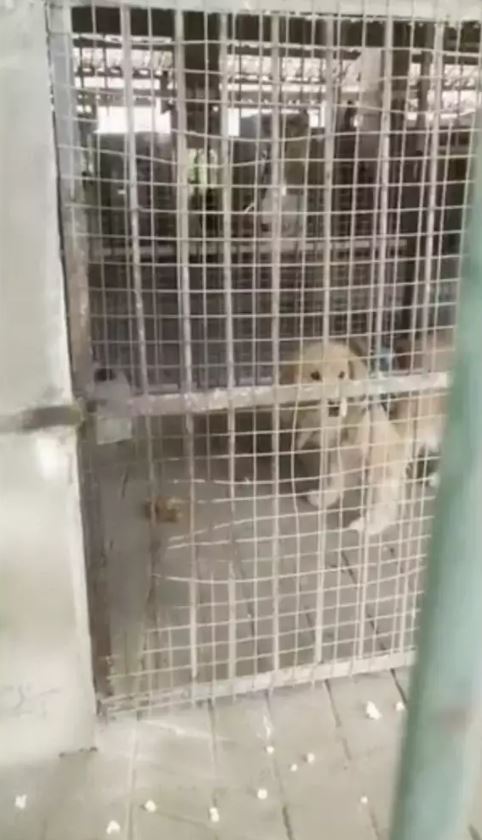 However, Tang remained unconvinced by the explanation, and he accused the zoo of trying to pass off the domestic pet as a wild cat.
He said: "The money for the ticket is a small deal. What matters [to] me more is that I don't know how to explain the current situation to my kid."
The father said that though he was annoyed about paying for the ticket, the bigger concern was having to explain to his child that the Golden Retriever was not an actual lion.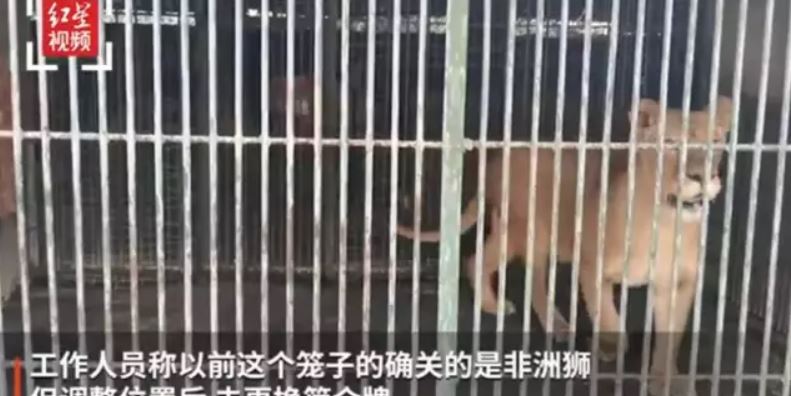 While other Chinese zoos have faced similar accusations, some have been accused of trying to pass off dogs dyed to look like wolves or African cats.
In 2019, two zoo workers at Yancheng Wild Animal World in Changzhou, China, were caught on video wearing gorilla costumes and playfully jumping around. However, the zoo then claimed it was an April Fools' prank.
This week, Angela, the sun bear residing in Hangzhou Zoo, China, gained widespread attention after a video of her standing on her hind legs surfaced.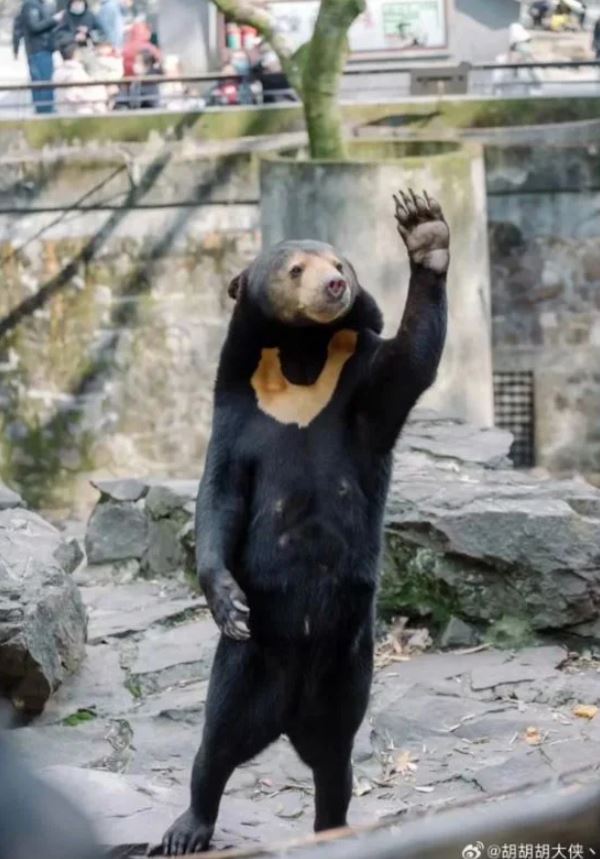 Some viewers speculated that the bear might be a person in a bear costume, due to its wrinkly bottom as it demonstrated a human-like posture. However, the zoo vehemently refuted these claims.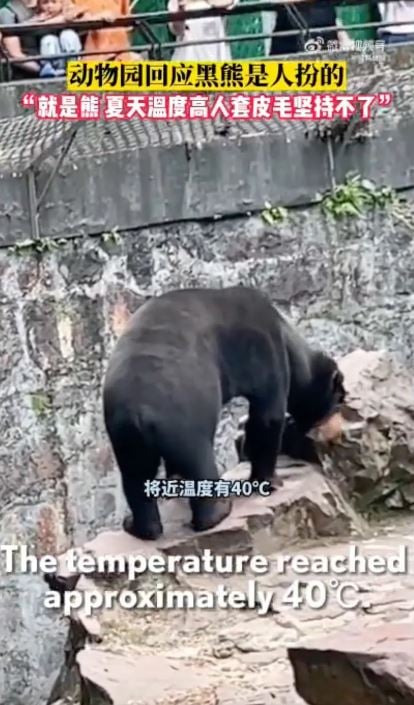 According to the zoo, sun bears, native to Malaysia, are small in size, akin to large dogs, standing at a maximum height of 1.3 meters (50 inches) on their hind legs. In contrast to grizzlies and other species, which can reach heights of up to 2.8 meters (9 feet).
Watching the video below: