During a short five-mile trip, Effy Foster, 28, and her partner Mike, 26, faced an unexpected mishap as a two-litre tub of paint spilled, leaving them to scoop it out with their bare hands.
The incident occurred on July 15th on their way back from the tip, when the couple made a stop at the B&Q Farnborough store in Hampshire to grab some tile paint.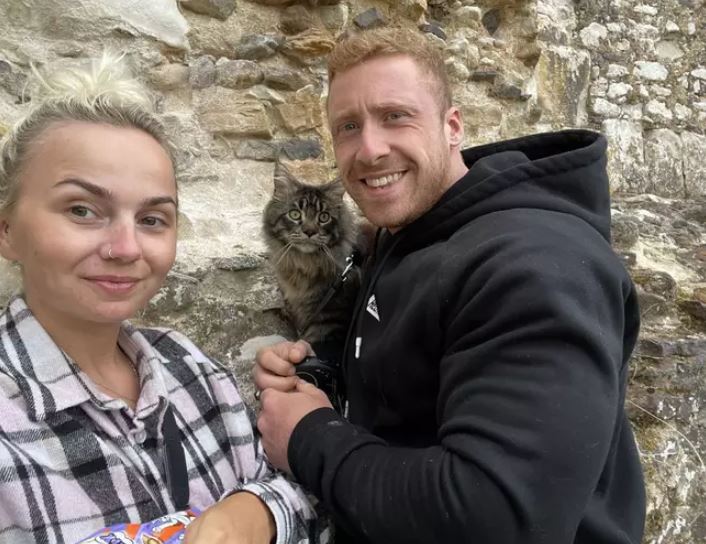 Mike had placed the paint in the footwell of Effy's dad Paul's red Vauxhall Mokka, which he was borrowing at the time.
However, mid-way through the drive home, the couple experienced an unexpected disaster when they discovered the paint had started "gushing" out of the tub, spreading across the footwell and the rest of the vehicle.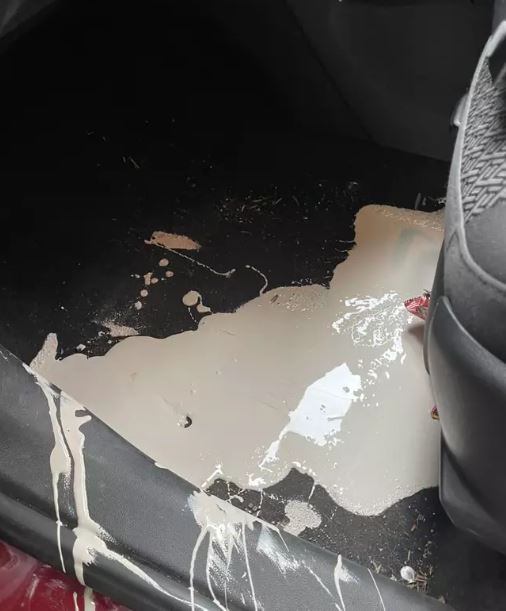 Effy asserts that at least half of the tub's contents had spilled inside the car, despite the lid still being attached and the seal on the paint remaining unbroken.
She said:  "It was everywhere. It had gone all under the car mat and seeped into the back [of the car].
"I was literally using my hands to scoop out the paint at the side of the road.
"Luckily we had a plastic lunchbox in the car which we were trying to scoop it in until we got home."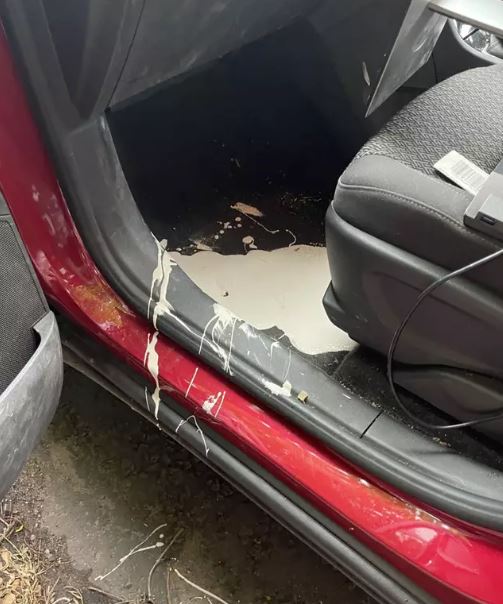 In a desperate attempt to save Effy's dad's car, the couple had no other option but to use their bare hands to scoop the spilled paint from the footwell while parked at the side of the road.
Their frustration intensified when they contacted B&Q and were informed that the company could not be held accountable for paint spills during transit.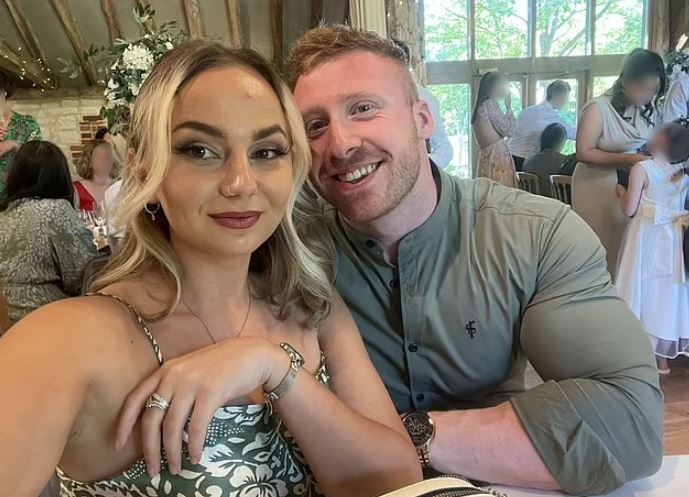 However, B&Q only offered them a mere £30 voucher as compensation for the incident. The couple left feeling angry, as the compensation provided by B&Q doesn't even cover the cost of the paint.
Since the incident, the couple had to spend £200 on professional car cleaning to address the aftermath of the paint spill. However, the expenses didn't end there, as they now face additional costs to replace their damaged clothes.
Afterward, Effy shared the car damage on social media, along with pictures, and tagged the company in the process