A Reddit post describing the process is currently causing disgust among disillusioned fans, who compare the imitation seafood to a "fish hotdog."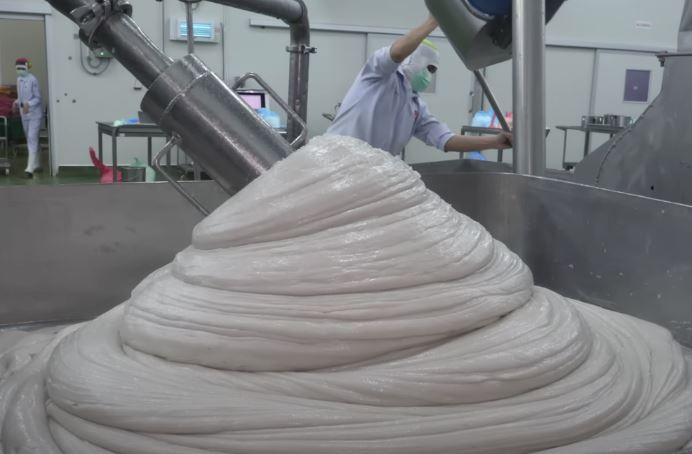 After a repulsive video revealing the production process of crab sticks, fans of this savory accompaniment are vowing to give it up.
The caption on Youtube describes: 'Surimi crab sticks are hygienically made using pure tender meat and natural pigment'.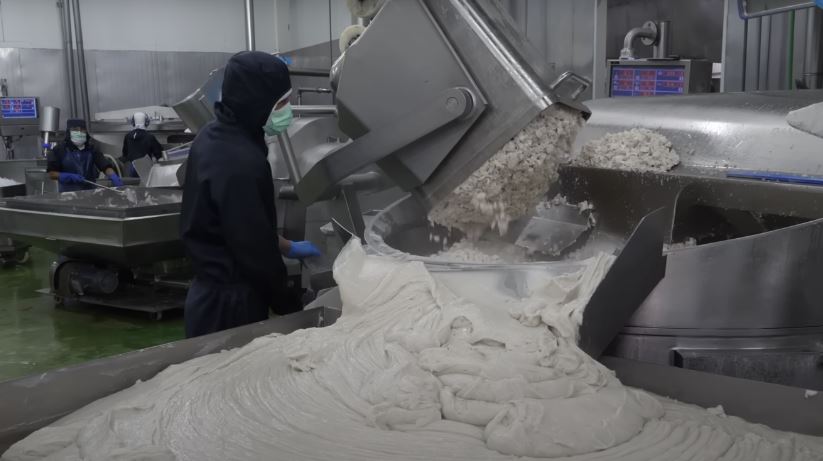 A video at the world's largest crab stick processing plant in Thailand captures crab counterfeiters stuffing frozen fish meat into a shredding machine.
The shredded meat is then mixed with salt, and egg white, and transferred to another machine. 
The concoction is further blended with the addition of copious amounts of ice cubes, sugar, and vegetable oil. However, notably absent is any trace of real crab to be found.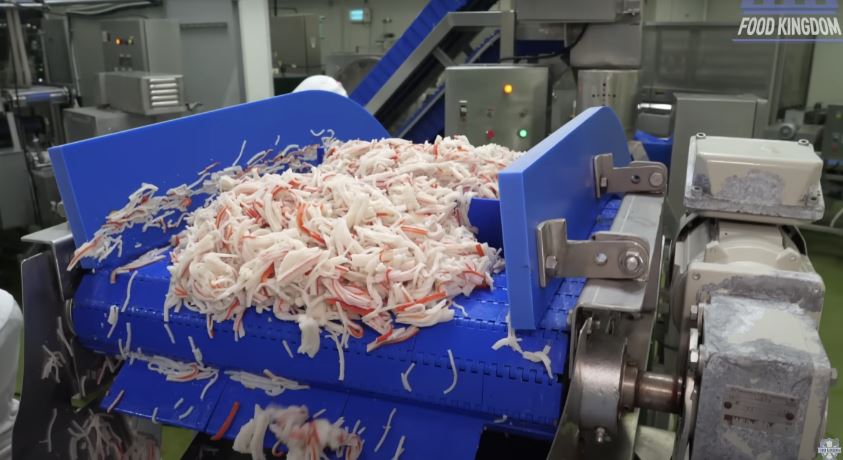 The process continues as a large rotating mechanism pulverizes the ingredients, transforming them into a beige 
This is then mechanically shaped into a long noodle-like form, which is subsequently coated with its distinctive traffic cone orange outer layer.
To those unfamiliar with the process, the outer layer is made of dyed surimi, a versatile paste derived from fish or meat.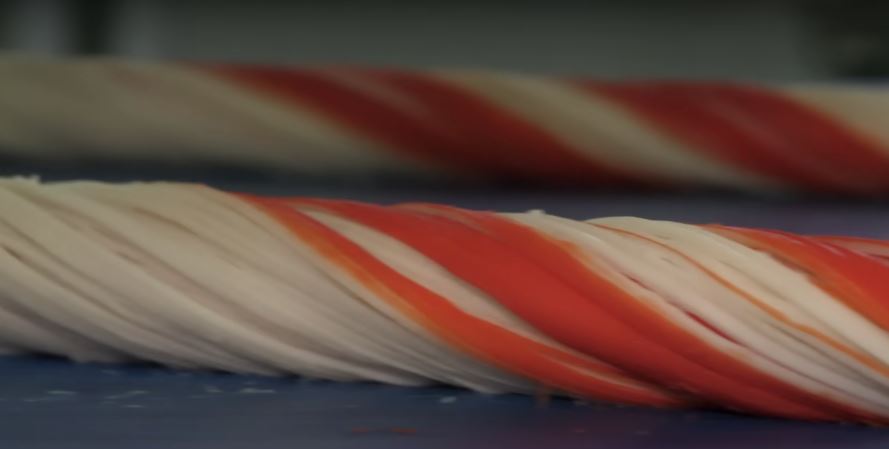 It is commonly used as a substitute for seafood, imitating a range of delicacies such as eel and crab, a la a gourmet shapeshifter.
These faux seafood treats are commonly employed as substitutes in a variety of dishes, including Vietnamese pho and crab rangoon, offering an alternative option for seafood enthusiasts.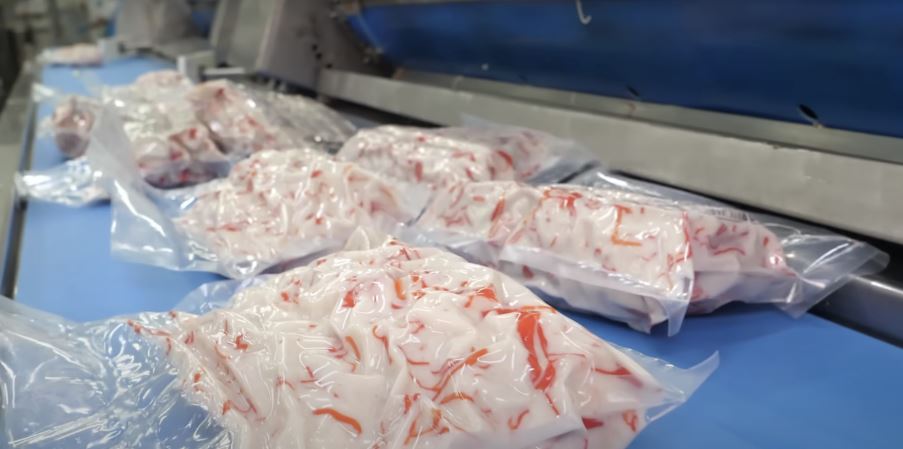 The pieces have been cut to the right length, the process is complete. The crab sticks are then carefully wrapped in plastic and frozen, ready for storage and distribution to various locations around the world.
A video of the manufacturing process of crab sticks leaves opinions divided among viewers.
Some people expressed their strong disapproval. Even, they vowed to never purchase the product again: 'Thank you for opening my eyes! I always thought this stuff was disgusting, now I KNOW it is.
However, there were others who remained unfazed by the process.  "To be perfectly honest, I like the product. It's very affordable and makes a very good cold crab salad."
Watching the video below: