A man dressed in the outfit of a clown costume resembling Stephen King's infamous character Pennywise has taken to filming himself taunting local authorities. He also has been leaving red balloons around Skelmorlie in North Ayrshire.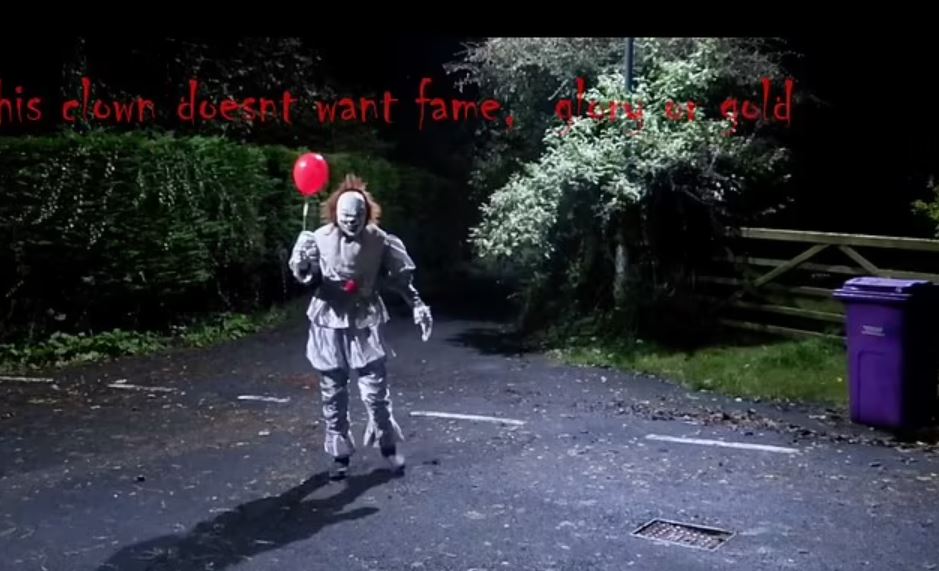 On his Facebook account, there are images of him creeping on all fours over a bridge, intently staring at the screen while holding a red balloon
In a recent video, he filmed himself wandering the streets of a quiet village in Scotland while taunting authorities. The video titled" 'Message to the Media,' was uploaded during the early hours of Thursday morning.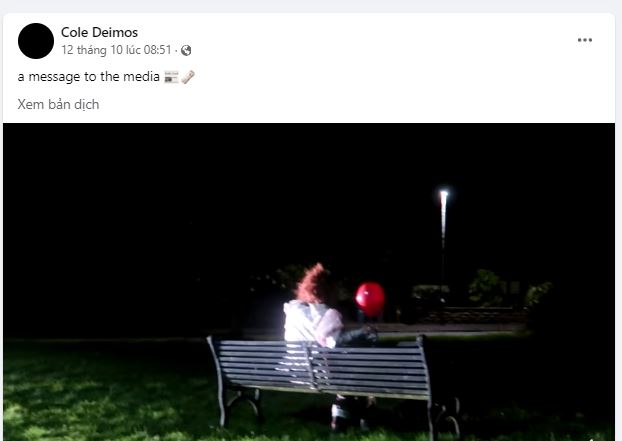 In the video, a heavily distorted male voice can be heard saying, 'Well, well, well, I've made the news again,' he says. 'Should I smile for the cameras with my "hideous" grin?'
He continues, 'The police have been informed, do you think that I care? They'd have to catch me first anyway - and yes, that's a dare.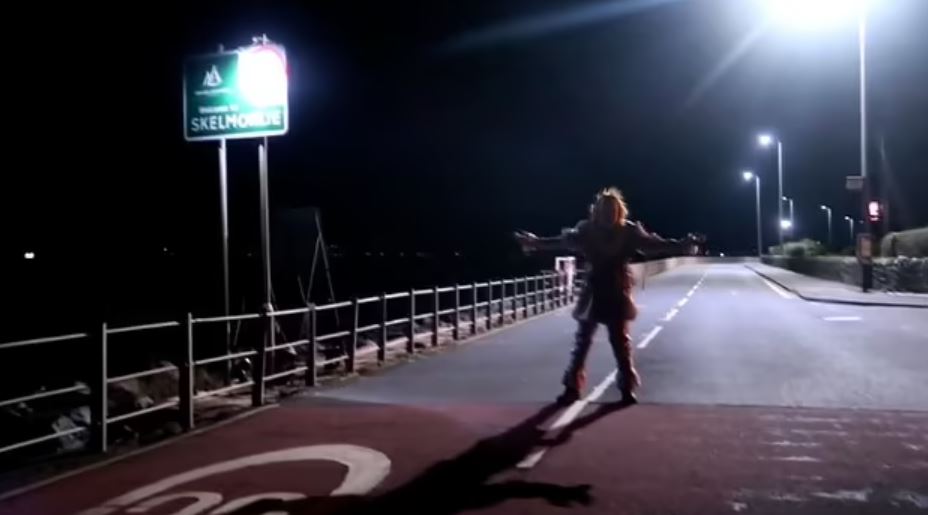 'They called me "killer clown". Why don't you leave the jokes to me? The only thing that's dying is your credibility.'
"It appears that local authorities are already aware of his antics. He goes on to suggest that anyone seeking him in Skelmorlie will also end up 'floating too.' In the IT film, Pennywise makes his victims float in his lair.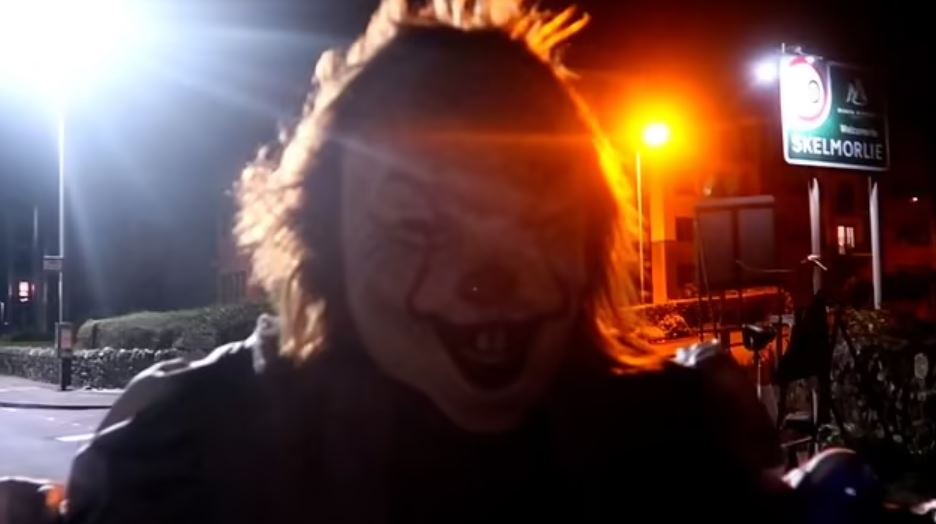 The clown added:  'If you come to visit then you'll float too. This clown doesn't want fame, glory, or gold. He just wants to play in this so-called "sleepy town". So, come and join in and learn to fear the Skelmorlie clown.'
Accroding to a local resident, Iain Bloor, his video message is a 'warning' for the upcoming Halloween and characterizes the clown's actions as 'cruel.'
Chris Boyd, while noting that the clown has 'technically not broken the law yet', expresses concern that it will all end in 'the tears of a clown.'
Pennywise known as a fictional killer clown from King's 1987 classic IT, portrayed memorably by Tim Curry, terrorizes Derry, Maine, by targeting children approximately every 27 years.