The story takes place in Russia and has touched the hearts of people across the globe. We suggest having some tissues on hand before delving into it, as the poignant narrative may bring tears to your eyes.
With countless years of experience and boundless love for animals in need, Oksana Savchuk is a Russian animal rescuer.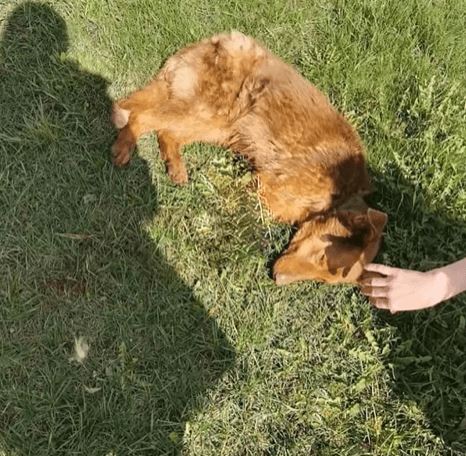 One day, while on a mission with her team, they stumble across the hopeless Shepherd lying on the sidewalk, barely moving and seemingly giving up on life when they approach him.
Later, the rescuers discovered that the dog's front legs were badly damaged and infected. They immediately administered first aid and bandaged the legs.
During treatment, the dog remained motionless and completely dependent on the team. After the treatment, it quickly regained consciousness and looked at the volunteers with grateful eyes.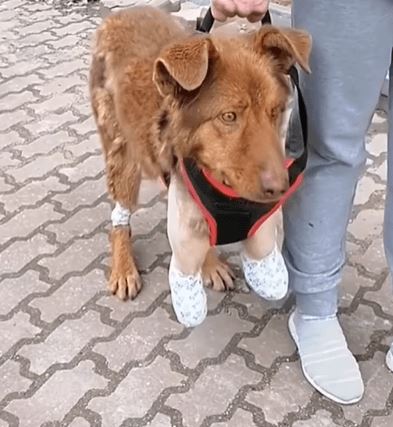 As they carried him gently to the shelter, Oksana tenderly touched him and reassured him that he would no longer have to suffer from abandonment and homelessness.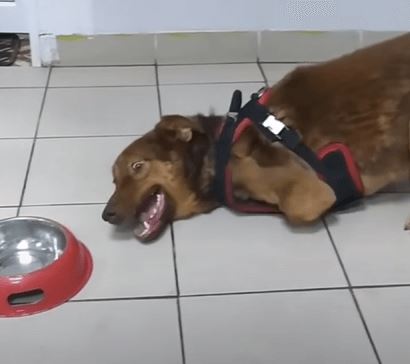 The shepherd, after hearing those words, began to cry and lay quietly in Oksana's arms, and the scene was one she would never forget. As a result, she decided to give him the name ДЖЕК (Jack).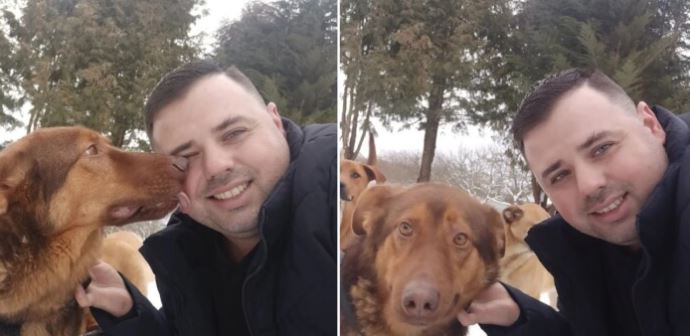 In the aftermath of the incident, Jack suffered the loss of one of his front legs, a devastating occurrence for an energetic young pup. To enable him to continue enjoying activities such as running, jumping, and playing, Oskana purchased a customized wheelchair for him.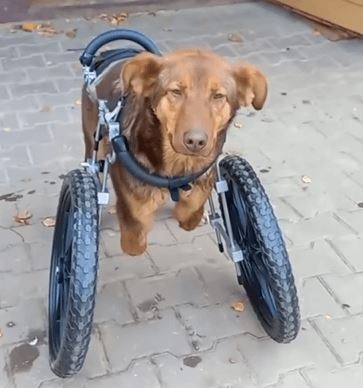 If their benefactors could provide them with assistance in the future, it would make them very happy as the wheelchair often requires costly repairs due to Jack's restlessness.
Kolyasik, another cute dog in a wheelchair, is now friends with Jack. She has a rotator cuff disability that requires assistive devices for her to walk.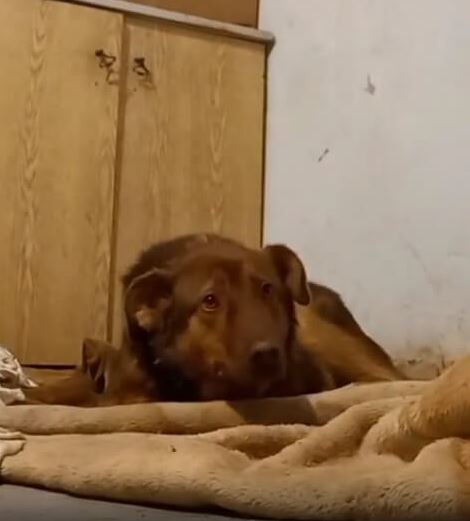 Because of their special medical needs, they were unable to be adopted by regular families. But with the love and care they received, Jack is now a happy furry friend.