Doctors were left stunned by the discovery of a live and wriggling 8cm parasitic worm in an English woman living in Australia.
The 64-year-old woman, who remains anonymous, fell victim to Ophidascaris Roberts, a type of roundworm typically associated with snakes.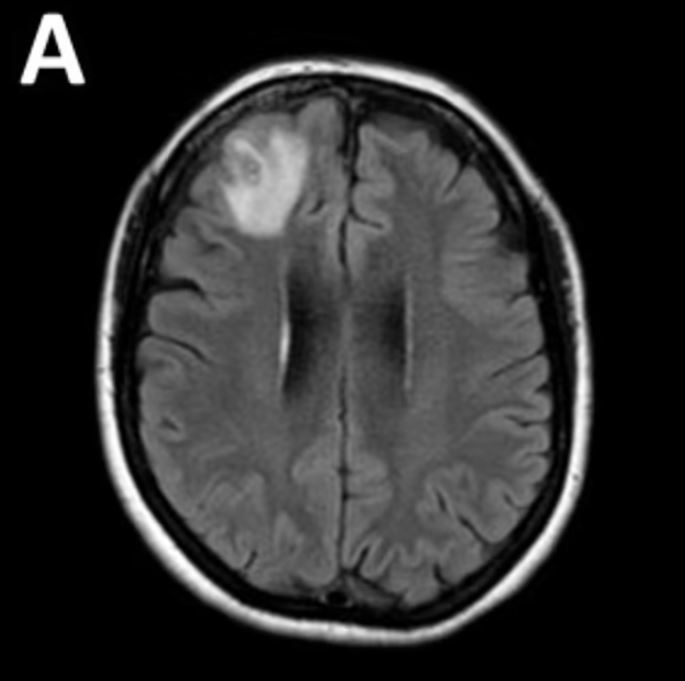 This parasitic worm, comparable in length to a Twix chocolate bar, is typically found in the guts of carpet pythons living in the Australian state of New South Wales.
The reason why medics suspect the woman inadvertently ate the worm's eggs is due to consuming edible grasses tainted with snake feces.
Upon hatching within her body, the larvae navigated their way to her brain, likely facilitated by her compromised immune system due to the medication she was taking.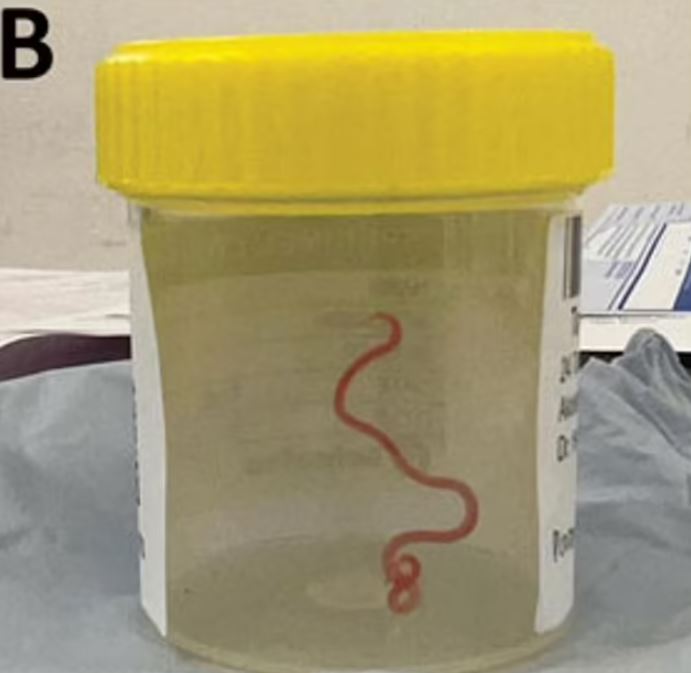 The woman's ordeal, detailed in the medical publication Emerging Infectious Diseases, commenced in January 2021 when she was admitted to a hospital in the Australian capital city of Canberra.
Starting in 2021, doctors have been administering steroids and other medications to 64-year-old women for conditions like pneumonia, abdominal pain, diarrhea, dry cough, fever, and night sweats.
By 2022, she began displaying signs of depression and memory lapses, so doctors ordered an MRI scan of her brain. The scan revealed anomalies that led to the recommendation of surgery.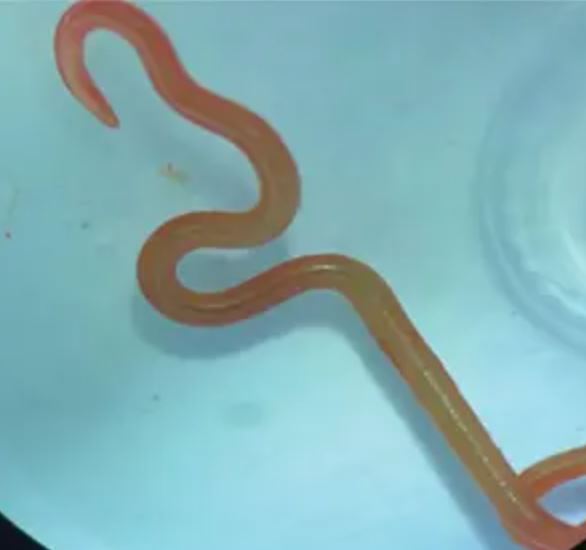 "But the neurosurgeon certainly didn't go in there thinking they would find a wriggling worm," stated Dr. Sanjaya Senanayake, an infectious disease specialist in Canberra, to The Guardian.
The surgical team was shocked to find a 3-inch-long, bright red parasitic roundworm known as Ophidascaris Roberts living in the woman's brain.
This peculiar instance is reported as the first time the worm has been discovered in a human.
Since this parasitic infection had never previously been identified in humans, doctors spent several months carefully adjusting her treatment to address her symptoms.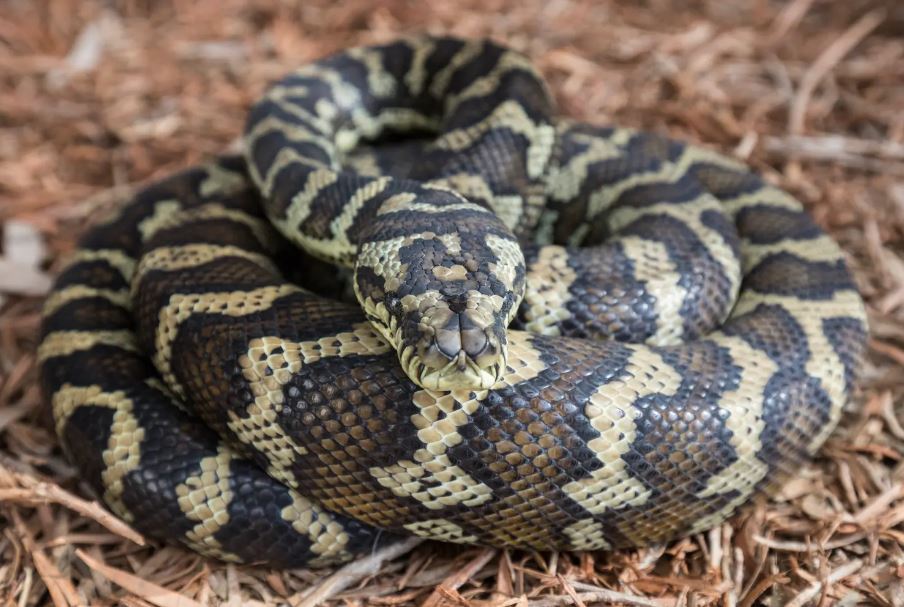 "That poor patient, she was so courageous and wonderful," Senanayake said. "You don't want to be the first patient in the world with a roundworm found in pythons and we really take our hats off to her. She's been wonderful."
This unique infection underscores the swift transition of diseases that were once exclusive to wild animals, rapidly moving into human populations. Additionally, Ophidascaris worms, have a global presence, including the US. 
Senanayake added: "Of the emerging infections globally, about 75% are zoonotic, meaning there has been transmission from the animal world to the human world. This includes coronaviruses."
Although such an occurrence might be improbable in this particular scenario, researchers have expressed concerns about the potential future transmission of bird flu to humans.