A driving instructor has shared his genius trick, which guarantees a flawless reverse parking of a car into a bay every time.
Even after passing the driving test, reversing into a parking bay might seem daunting, despite its seemingly simple appearance.
Thankfully, the experts at The Complete Theory Test Kit, a theory test app, have harnessed the power of TikTok to share a quick and informative hack, ensuring you can reverse into a parking bay perfectly each time.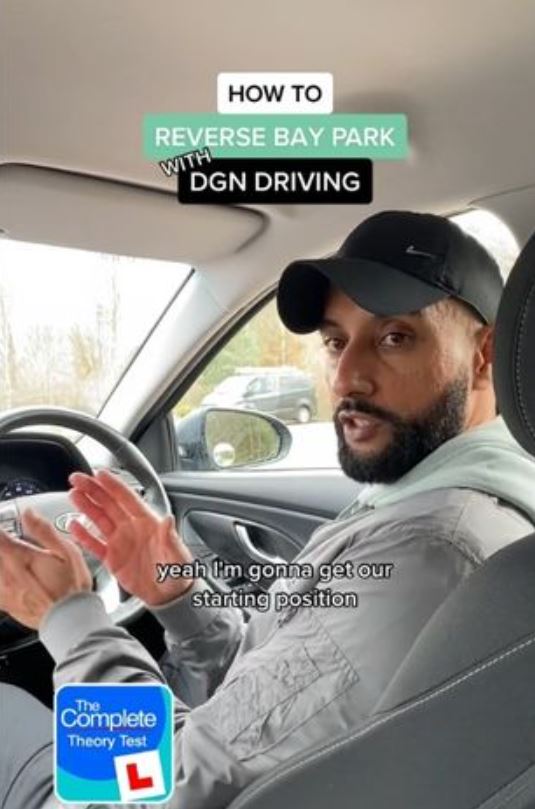 A driving instructor took to TikTok to reveal a step-by-step guide, assuring drivers that they can master the art of reverse bay parking by following his instructions correctly.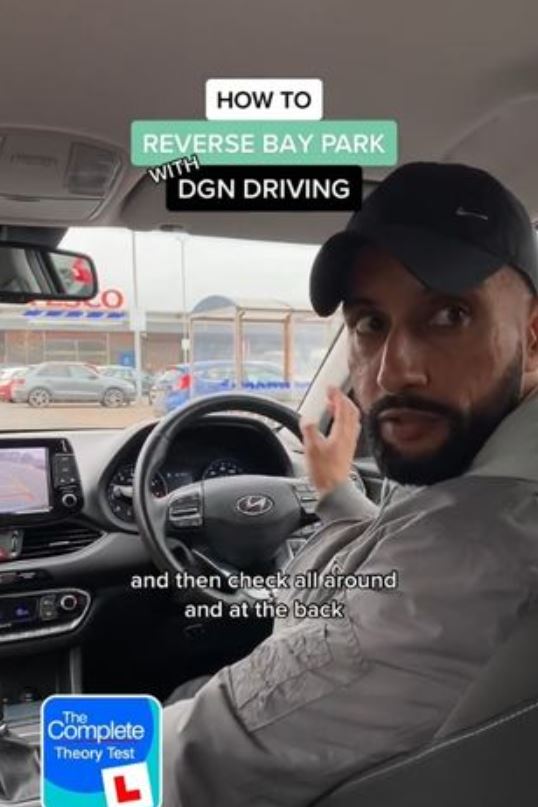 Yeah, I'm gonna get our starting position. So as soon as you stop select reverse gear so the vehicles behind get a warning, so there is a vehicle behind there because they saw my reverse lights. And then check all around and at the back, make sure it's safe.  
I'm gonna use a reference point here now, yeah so you can see the stickers on my door. So my reference point is that green sticker there yes or when the lines level with that green sticker. So., I'm there now, so at this point what I'm gonna do is I'm gonna check all around. And as soon as I start reversing I'm going to steer all the way to the left, which is full lock, and because my car is going to swing out. I'm going t check that right blind spot again.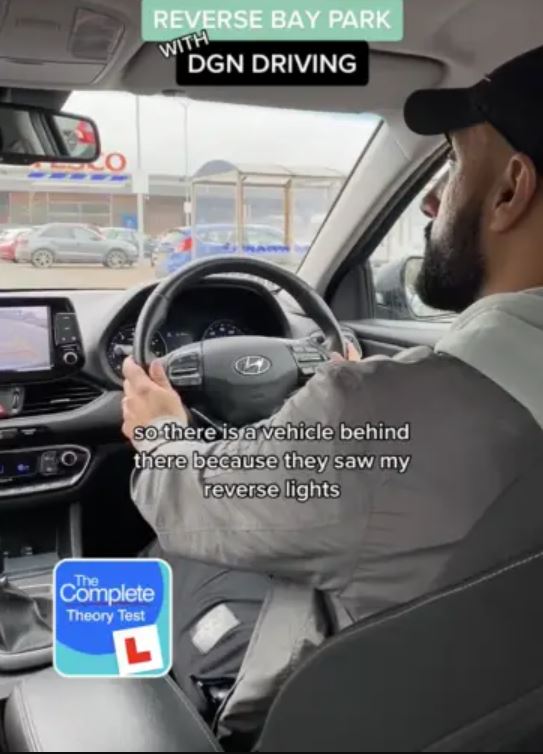 There are vehicles but they're waiting. It's an oncoming car. I'm going to stop for that as well now because at this point my car is going to swing out and affect all the vehicles. This is where I cause the most danger. 
So now it's clear. I''m gonna continue reversing still got that full lock on. And now I'm going to start check-in my side. Mirrors to check if I'm heading inside the bay which I am.
 And now the vehicle is straight so it's time to straighten the wheels and take off the full lock.  And I'm going to continue reversing checking all around, I'm going to stop using my reference point out the back window here so don't get too close to the curb. So the reference point that I use here is the curb coming in, just in line with my door handle. 
So we're inside the bay right in the center first time. 
Positioned behind his right shoulder, the reference point can be found in the back window. Once he noticed the curb aligning with his door handle, he brought the vehicle to a halt.
Initially, the driver suggested employing stickers as a starting point. However, he also mentioned that with practice, one could easily commit the reference points to memory, making it advantageous, especially when handling multiple cars.
The video has now garnered nearly 400k views, with numerous individuals sharing their own valuable tips.
One person said: My instructor used stickers, they got annoying bc every car park was different, we went to soo many
Someone else said: Stickers omg, what happens when you get into a car with no stickers
Another added: I use my shoulder and line it with the middle of a bay and then turn the wheel right round and park, works every time
This is great for passing test but not practical in busy car park in the end bay. Would like to proper guide please said another.