One content creator's recent DIY experiment unveiled the reality of germs clinging to the bottom of your shoes.
Dena O'Neill, a home cleaning and organizing guru with over 33,000 Instagram followers, conducted a revealing experiment about the consequences of wearing shoes indoors.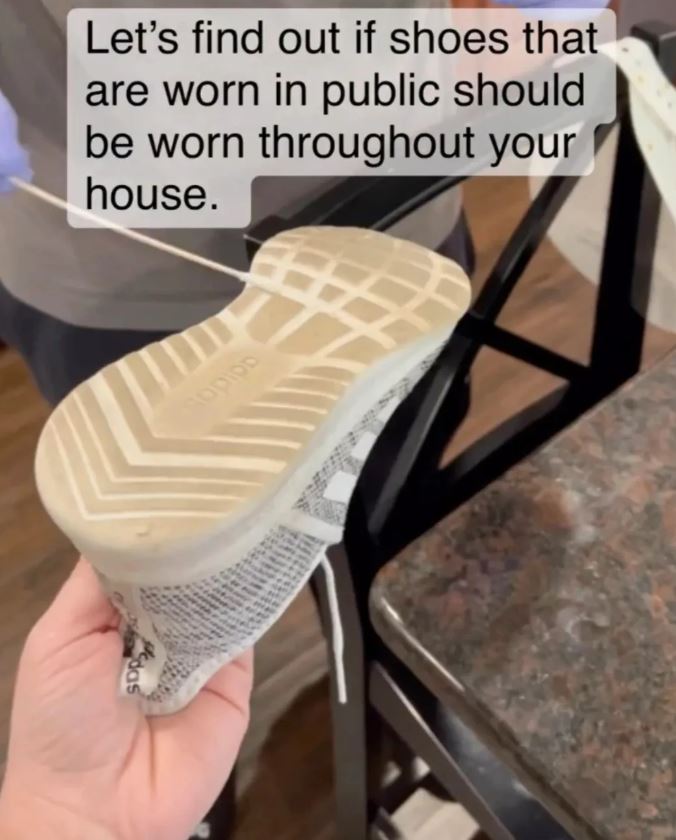 To settle the ongoing debate between advocates and skeptics of indoor shoe-wearing, O'Neill shared an Instagram Reel that racked up more than 20,000 likes.
The cleaning expert advised don't wear your shoes in the house.' However, Dena was taken aback by the number of people who argued that it was not a significant issue.
So, she embarked on an experiment to find the answer.
In her Instagram reel, Dena first swabbed the bottom of her shoe and then the floor of the mudroom, the only area in her home where shoes were actually worn.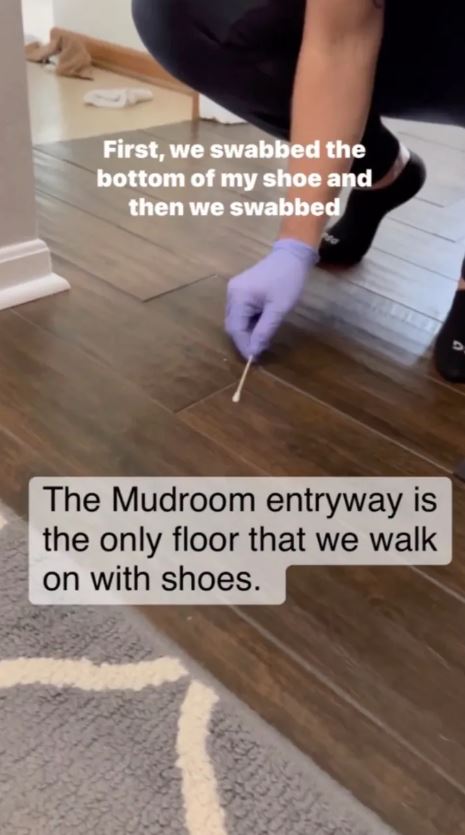 Next, she transferred the swabs onto Petri dishes and left them 'undisturbed for a week in a dark closet.
She wrote in the caption: "A few weeks ago, I did a poll asking who wears [publically worn] shoes throughout their house,"; "I was surprised at how many people said YES they wear any and all shoes throughout their house."
She continued: "So, I wanted to figure out how dirty our publicly worn shoes are AND the floor where we walk with those shoes."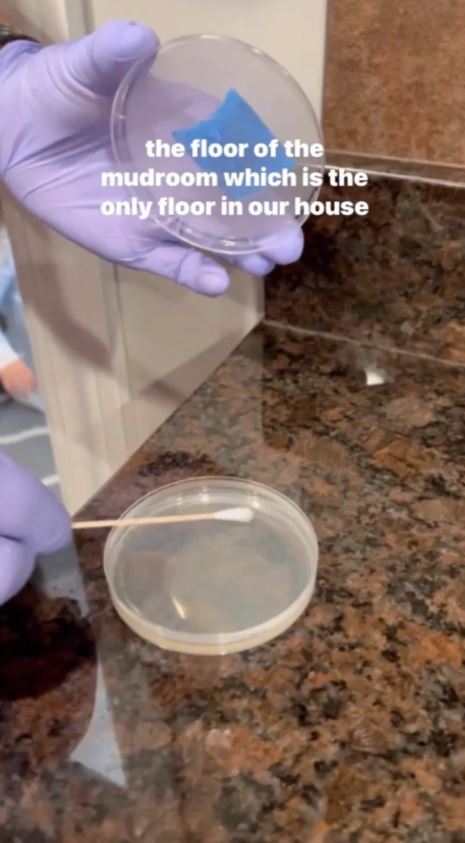 O'Neill was confused when the results showed a gag-inducing number of bacteria spores flourishing in both plastic dishes. While she couldn't identify the exact type of bacteria growing in those dishes, she was certain it wasn't the beneficial kind.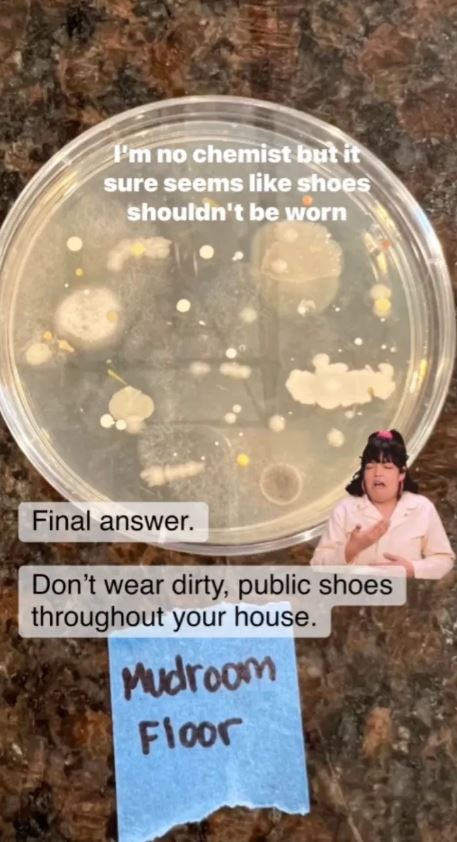 Due to our shoes encountering outdoor areas, such as parks with animal waste, public restrooms, and shared floors with hard surfaces where others walk with their outdoor shoes. So, it's no wonder these spores find their way into our homes.
"After seeing the petri dish results, my decision to not wear shoes in the house stands firm," she firmly concluded.
Then, She also advised viewers to consider investing in a pair of slip-ons solely for indoor use, "Here's the thing, if you're wearing these shoes through your house, you have to clean your floors WAY MORE OFTEN. That takes way longer than taking off the shoes,"
 "If you have to wear shoes, get a pair that don't go outside of your home and switch into those to keep your feet comfy but your floors cleaner for longer."