the story below is proof of that. The dog named Khan was rescued from an abusive home. Catherine Svillicic of Atherton, Australia, adopted Khan, after knowing he had a troubled past.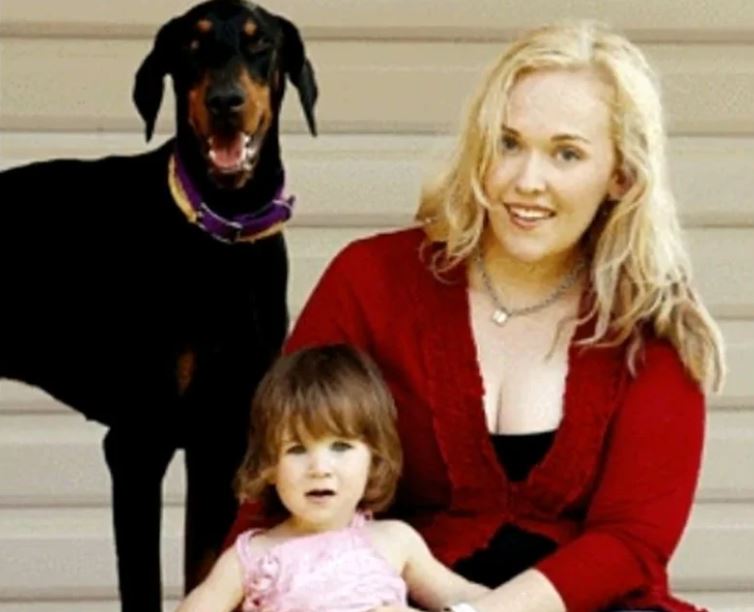 According to Adelaide Now reports. "When Kerry Kinder (Doberinling Boarding Kennels owner) rescued him, he was starving, had broken ribs, and had been beaten – he was an abused dog. It was borderline on whether or not he should be put down because he was in such a bad way," Svilicic said.
Without hesitation, Svilicic decided to bring him home, a decision she has never regretted.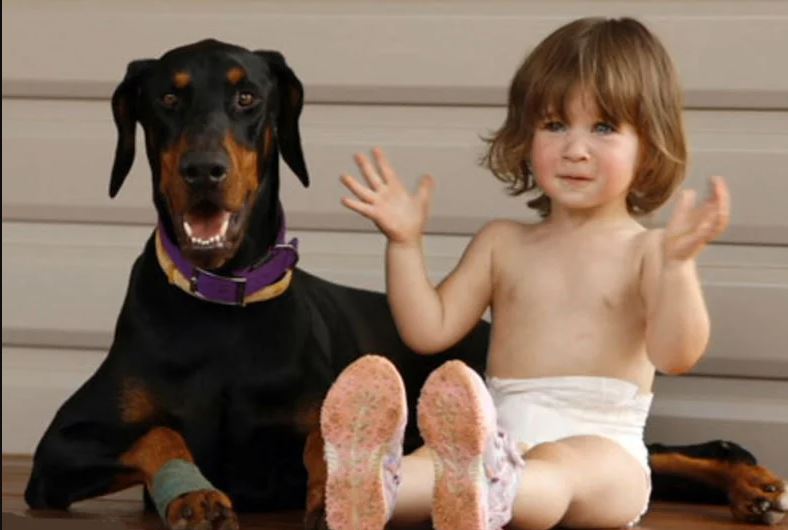 While Charlotte, who was 17 months old, was playing in the yard with Khan, Svilicic noticed that Khan's behavior suddenly became strange. 
She began paying attention to Khan's actions. It was a horror that only grew when she realized that Khan was trying to save her daughter.
Svilicic said: "He grabbed her by the back of the nappy and threw her over his shoulder more than a meter like she was a rag doll."
Svilicic shared that Khan had found a king brown snake, one of the most venomous snakes in the world. Khan used his own teeth to pick her daughter up and threw it out of harm's way. Svilicic cannot imagine how terrible it would have been if Khan had not been there.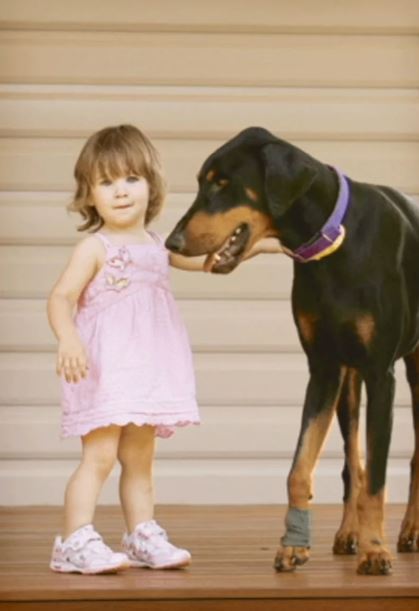 Unlucky, Khan was been bitten on the neck by the snake. He ran into the house and collapsed. Svilicic immediately called the vet in the hopes of saving Khan and avoiding further danger. After that, Khan received anti-venom treatment. He had a terrible experience that night. Surprisingly, he miraculously overcame it. The next morning, he received a huge breakfast.
Khan was loved and treated like a king by the Svilicic family. If Khan wants a gold bowl, Khan gets it. Mrs. Svilicic said that she will be forever indebted to him.
Watching the video below: