When a beloved pet passes away, grieving owners often find unique ways to remember them. Some choose to have their pet's name engraved on a bench, create a tattoo using the pet's ashes, or make a donation to an animal shelter in their memory.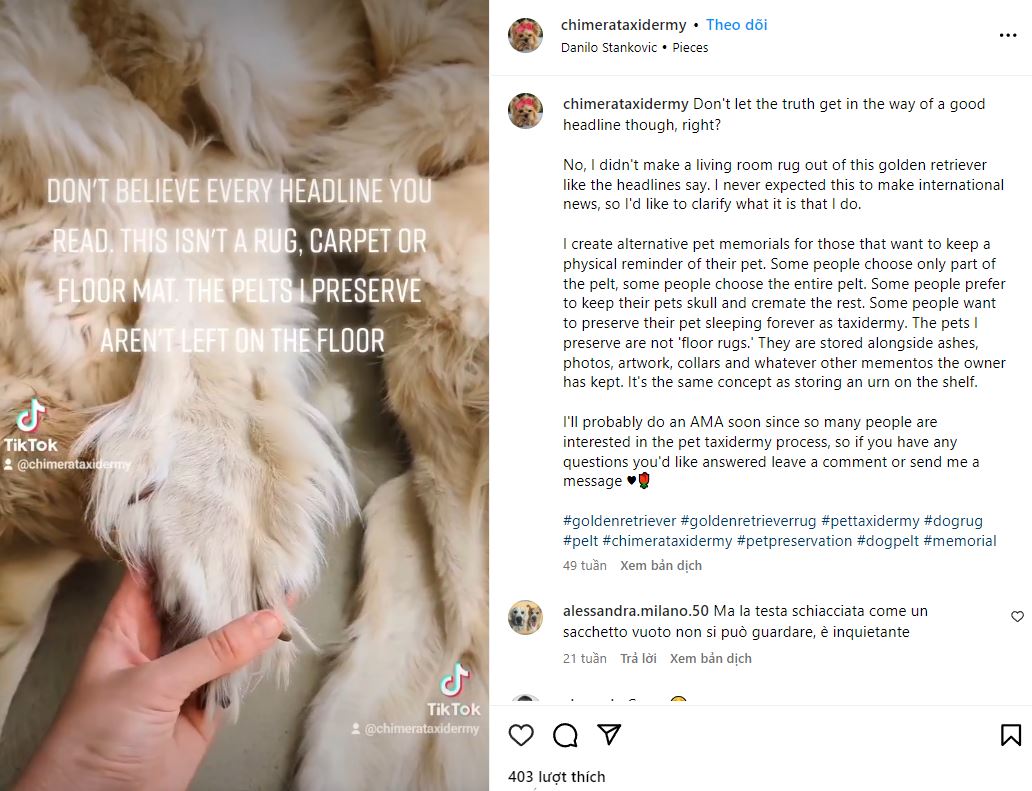 One family in mourning has taken an unconventional route by preserving their late golden retriever's memory in the form of a rug, so they will always be reminded of the fluffy pooch at home. 
Chimera Taxidermy, a Melbourne-based business, shared a video featuring the golden retriever's pelt on social media, explaining that the family decided to keep it as a memento.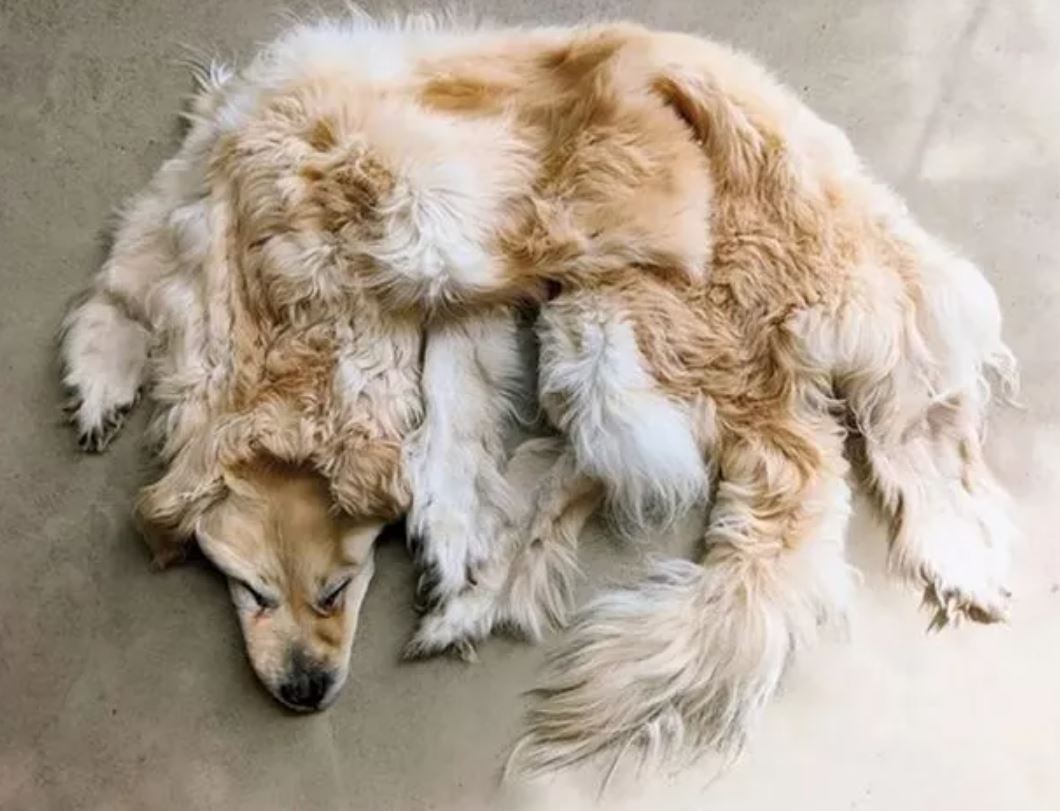 The owner of the business, 29-year-old Maddy, clarified that the pelt had been tanned and turned into leather to prevent the fur from falling out. This preservation method should ensure the pelt remains in good condition for many years.
In a subsequent post, Maddy explained that the pelts are kept stored away or put on display. They are not used as rugs to walk on, as some people had assumed.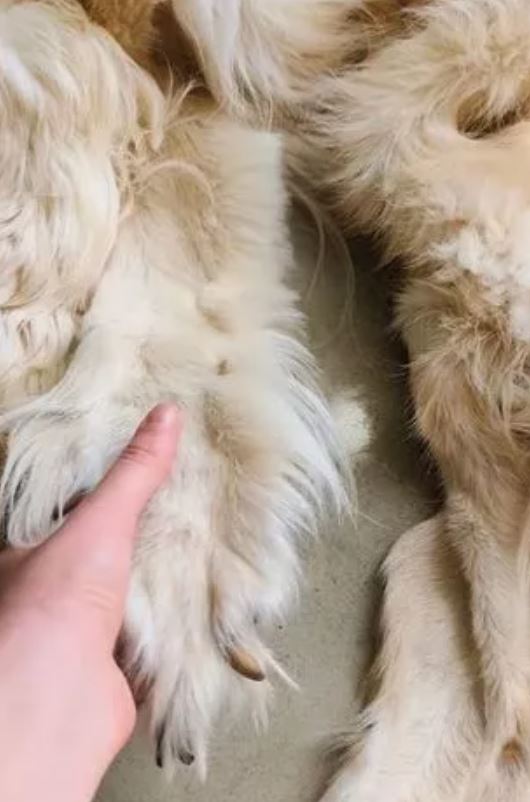 She explained: 'I didn't make a living room rug out of this golden retriever. I create alternative pet memorials for those that want to keep a physical reminder of their pet.'
'Some people choose only part of the pelt, some people choose the entire pelt.'
'The pets I preserve are not floor rugs. They are stored alongside ashes, photos, artwork, collars, and whatever other mementos the owner has kept... It's the same concept as storing an urn on the shelf.'
When a family lost their beloved pet dog, their decision to turn its fur into a keepsake sparked a debate among viewers about whether it was going too far.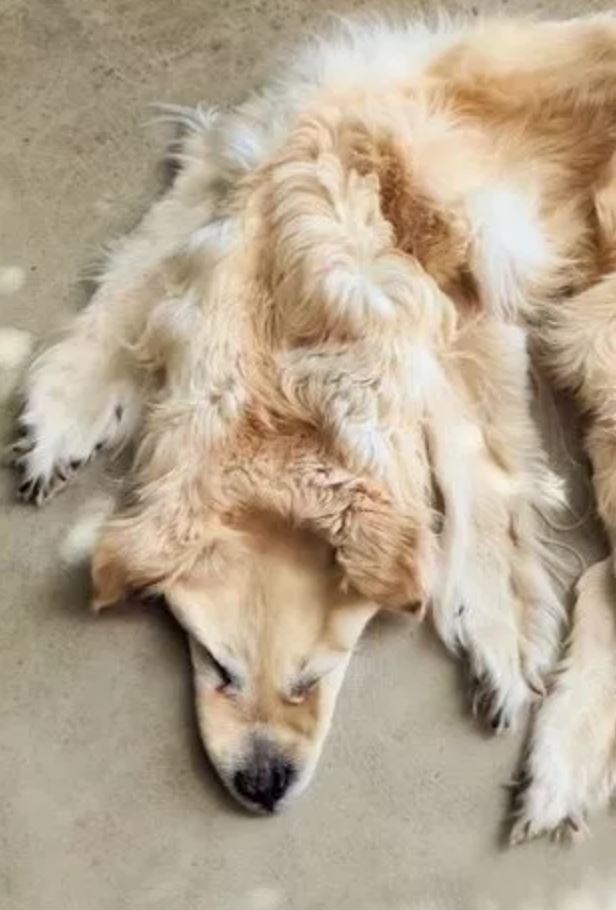 One person said: Not for me. I'd never stop crying if I'd done that with my deceased pet.
A second commented: That's weird. If I were to do something like that, I would prefer it to be stuffed, not like some weird 2d thing like that. It looks as though the poor animal had an encounter with a steamroller.
A third wrote: I can understand getting it stuffed but this is odd. That flat face makes it just weird.
Someone else said: I couldn't do this, my dog lives life like she has jumping beans for breakfast every morning and that's how I will always remember her, not turned into a lifeless rug.
Another added: I love my dogs dearly and am heartbroken whenever I lose one, but I make do with a box of ashes and a tree planted in their memory. I prefer my way tbh.
Sorry couldn't do that at all, I have mine cremated, and placed in the bottom of a large pot containing a standard rose. If we ever move, they can come with us. But having a pelt of them in the house is just creepy for me. Someone added.
Watching the video below: