On Jul 31, 2022,  Etienne Klein took to Twitter and shared a tweet in which he claimed to be sharing the latest astonishing photograph from the cutting-edge James Webb Space Telescope, featuring the star Proxima Centauri.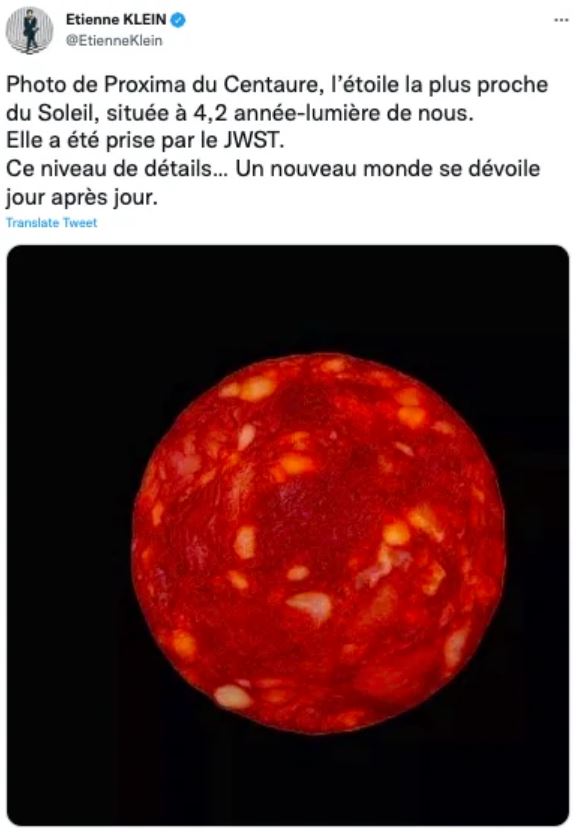 On his Twitter, (translate): 
Photo of Proxima Centauri, the closest star to the Sun, located 4.2 light years from us. She was taken by the JWST. This level of detail… A new world is revealed day after day.
The image depicts a fiery red sphere of celestial energy, with vibrant solar storms swirling across the surface of the neighboring star.
Twitter users quickly recognize that the photograph shared by the renowned physicist was, in fact, a slice of Spanish sausage, while others were more gullible.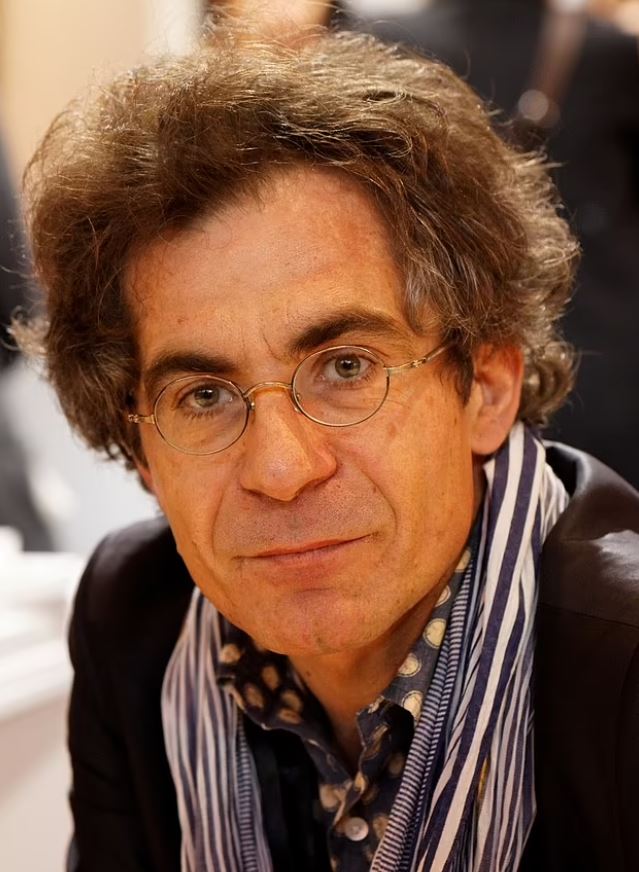 Afterward, Klein acknowledged that his joke had been misinterpreted by many users. The French physicist was compelled to apologize for a 'planet' photo that turned out to be just chorizo.
However, he also intended to encourage people to question and not blindly accept 'persuasive images' from individuals in positions of authority.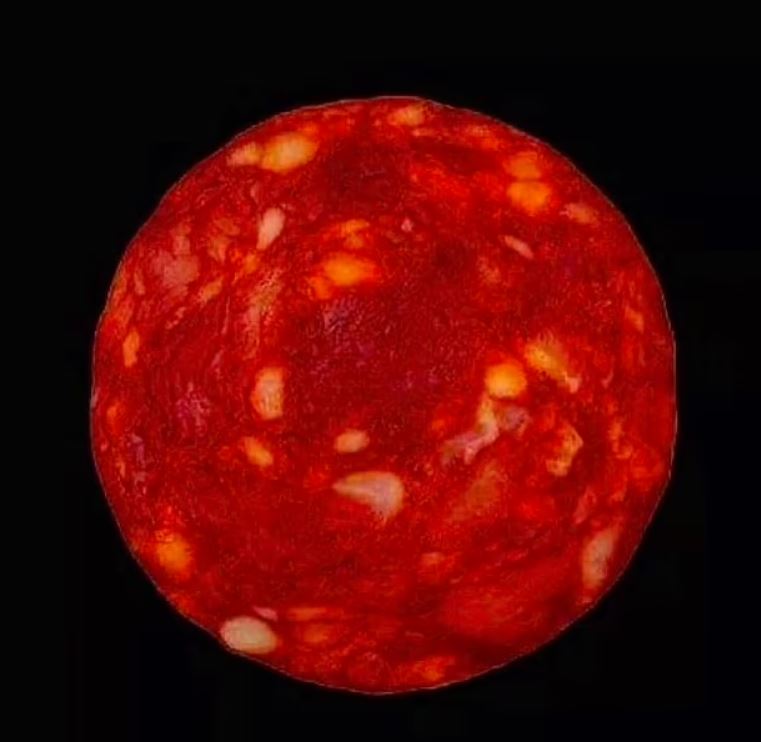 However, Etienne Klein shared a picture of the 'planet' that turned out to be sausages, which led to outrage and criticism from many. Numerous people believe that sharing such an image is inappropriate and not a joking matter
Twitter user comment :
"This is funny  . Don't listen to the haters. There is always someone getting offended by something"
"Ha ha. Anybody should be able to tell that's not a star. People on the internet are too uptight. Everyone should be able to enjoy a joke. Well done Etienne for being in a position of authority but still having a sense of humour."
"This is your name you mock. If you were just a random people might have not believe you. You abused your power imo, and proved nothing other than you can't be trusted,"came one indignant reply.
"It is a little disconcerting when an established scientist cannot distinguish between an astronomical body and a piece of sausage. I am flummoxed."
"We must investigate the relationship between a slice of chorizo and the formation of stars!!!!!"
"Coming from a scientific research director, it's quite inappropriate to share this type of thing without specifying from the 1st tweet that it is false information when you know the speed at which a false information spreads".