The video captures the moment when an enraged construction worker chose to take revenge on someone who allegedly didn't pay up.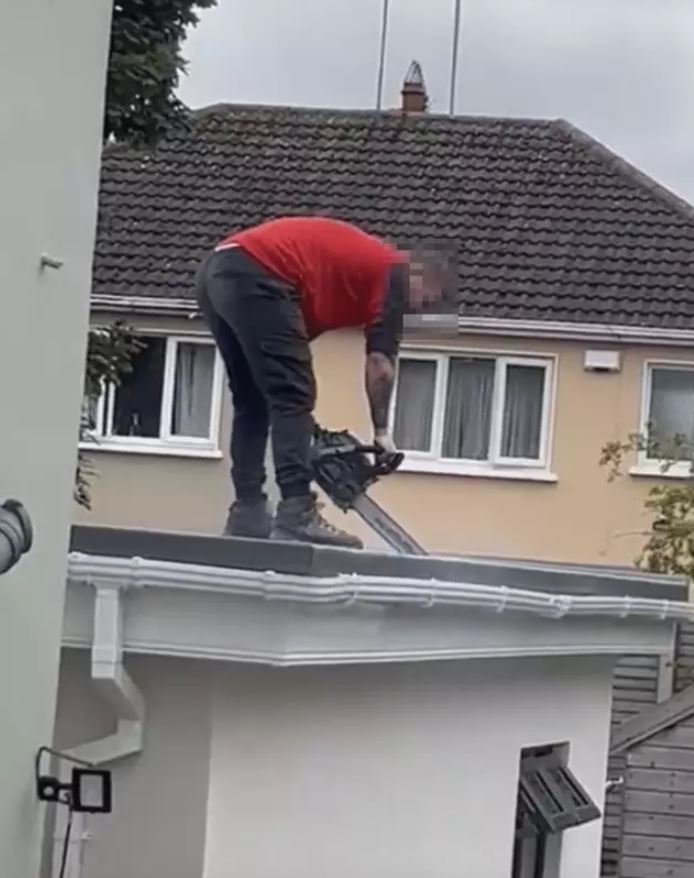 In the footage, he was spotted on the roof of a building, wielding a chainsaw.
A nearby neighbor managed to record the incident, which is believed to have taken place in Swords, County Dublin.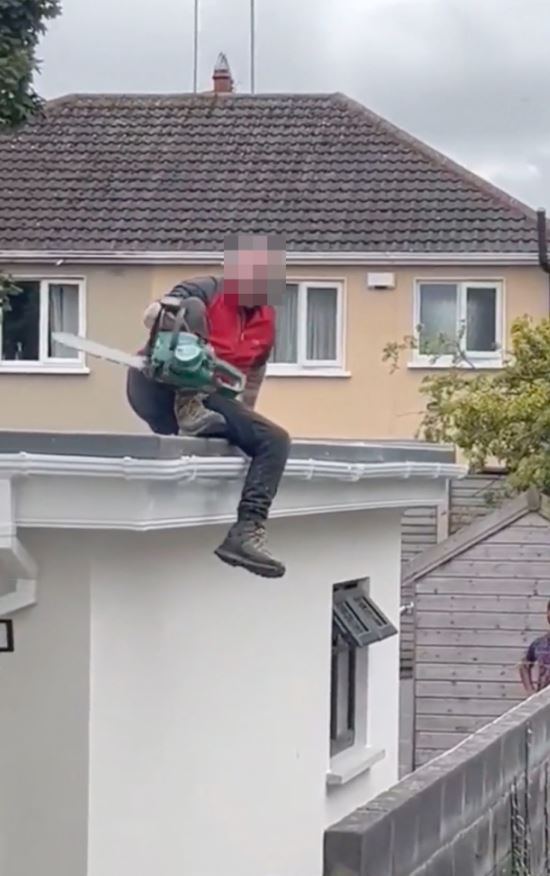 In the footage, the furious builder climbs onto the rooftop of an extension. He wields a chainsaw and fires it up in anger
The man climbed onto the roof and began his task. He was captured drilling into sections of the roof while reportedly shouting: "This is what happens when you don't pay the f***ing bill."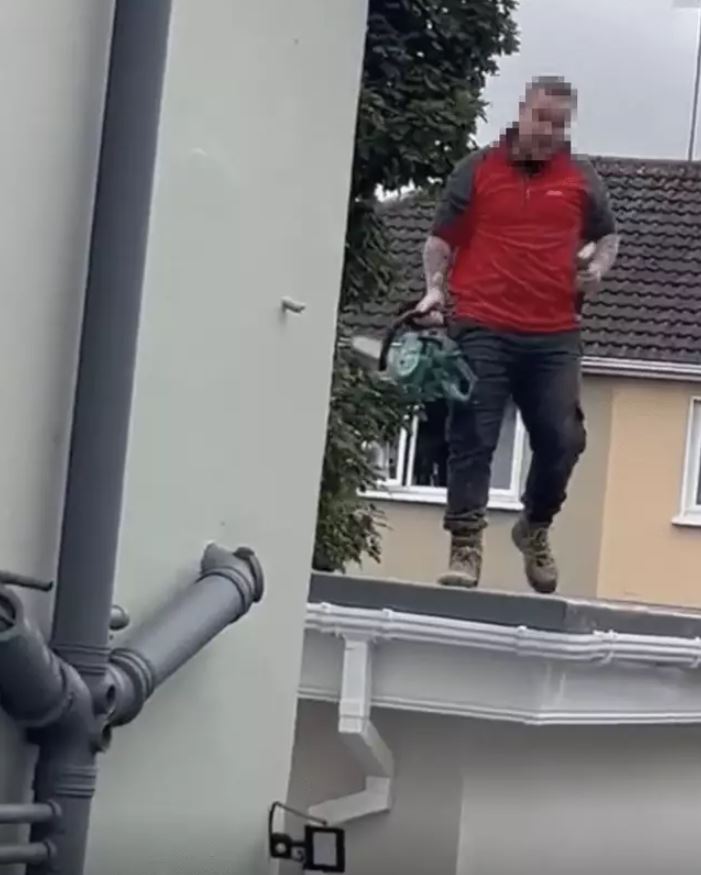 Afterward, in the concluding moments of the footage, he calmly clambers down from the roof.
The clip was shared on Reddit, quickly gaining traction and receiving 1,700 upvotes, along with numerous comments from people joining in on the debate
The caption read: "Fella in Swords Co. Dublin didn't pay his builder,"
Comments on the post revealed that the builder's response, though appearing extreme, was not his initial attempt to resolve the situation.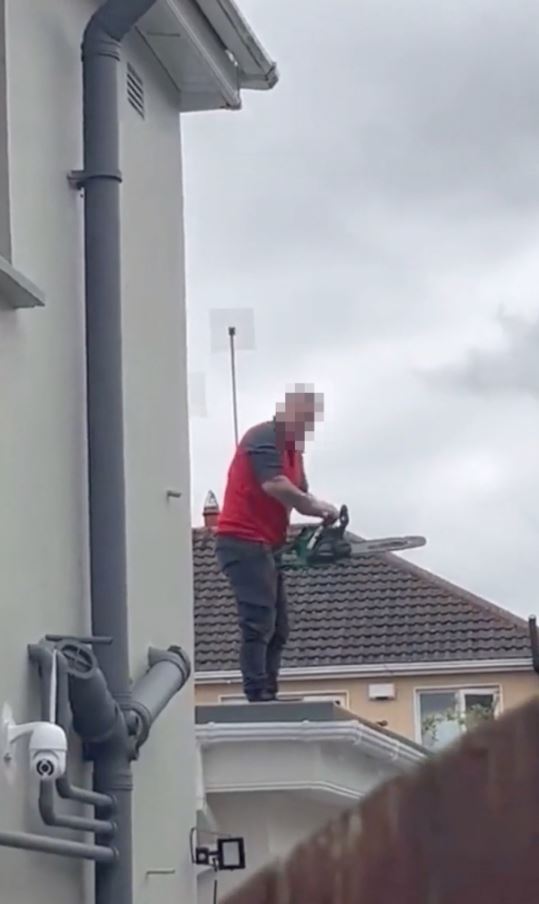 Numerous locals mentioned noticing sizable signs positioned along the street in previous instances of protest, bearing the message: "[Address] DID NOT PAY FOR BUILDING WORK."
One person commented: Could go one way or the other. People need to be paid, but I do quality assurance every day on buildings and some people think they will get paid while doing the least and get away with it. I could see myself as either party in this situation.  
A second wrote: Don't blame him my husband used to hire out muck spreaders, he hired one out to a local farmer. He sent his bill, but nothing came. My husband said it's a shame his dad has just died so he gave him more time. But he rang him later and he had the cheek to say he had never hired it. We tried again and again. I said we should take him to court. But my husband didn't want all the bother. So he got away with it. I was so mad!
A third said: No excuse for this behavior. There are legal means to sort out disputes like this. Why didn't the guy pay? He may have a genuine cause for withholding payment. I've had problems with builders in the past that haven't finished work as agreed or done substandard work. Once people start taking this sort of action it can escalate.
Someone else wrote: Happening a lot these days. People get workers to carry out jobs so why don't they give them their money. If you can afford it don't waste precious time on hard-working people. We all have to make a living. This guy lost a lot of money.
Another added: He should have taken a sledgehammer to it, imagine getting an extension done and not paying for it, probably professionals with plenty of money, there's a type that does these kinds of things.