A woman has explained her practice of recording her luggage on video before embarking on a trip. 
In her video sharing a travel tip, she mentioned that passengers frequently devise new methods to safeguard their possessions during international travel.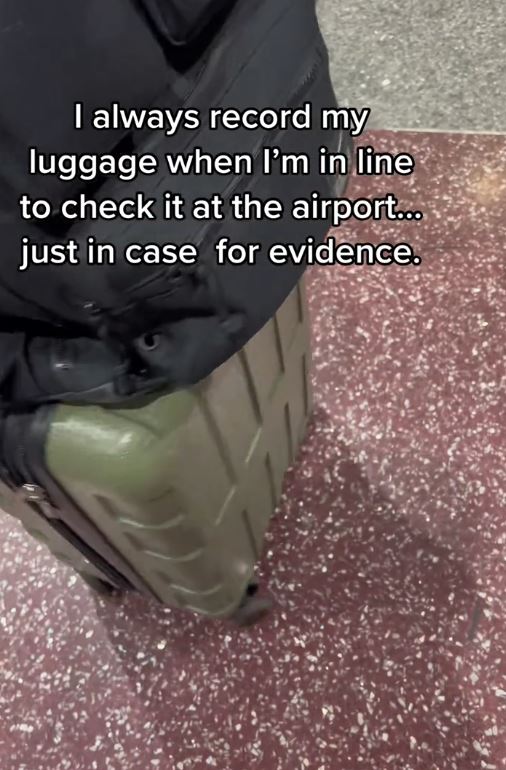 Robin shared a video on her TikTok account @robinontheroad, revealing her secret experience with holiday trips. In the video, she explained that she always films her luggage for evidence before boarding a flight
A caption over the video read: "I always record my luggage when I'm in line to check-in at the airport, just in case, for evidence. It's saved me twice."
The footage featured her rotating her green carry-on suitcase and black rucksack to capture them effectively on camera.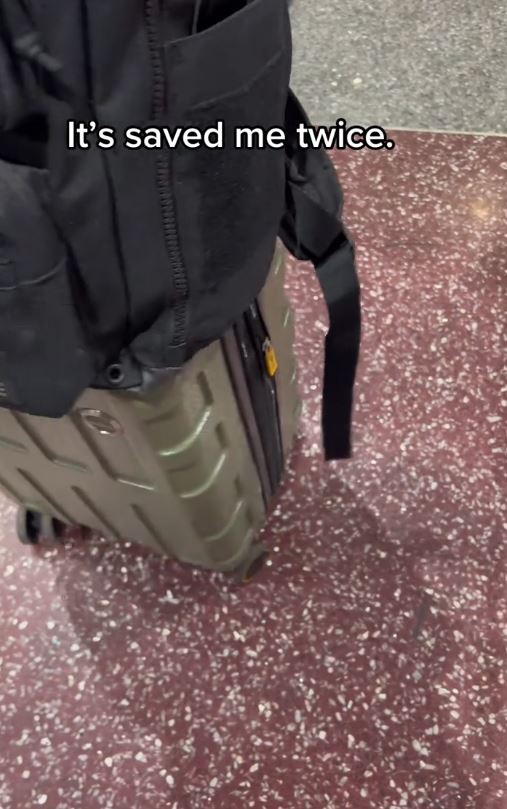 In the comments section, she elaborated on her reason for filming her luggage—she does it as a precaution in case her suitcase is lost or damaged during a flight.
Numerous commenters expressed gratitude to Robin for sharing her advice, and some mentioned their intentions to adopt this travel hack in their future trips.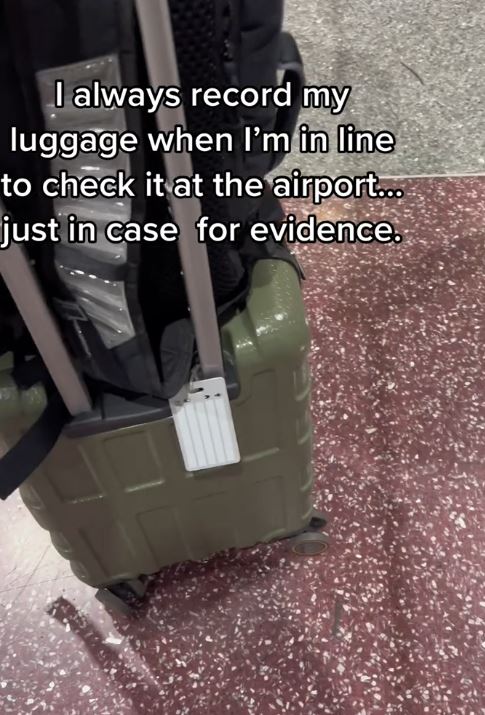 One person said: That and a pic of what you packed (ESPECIALLY any jewelry or other high ticket items)
A second wrote: I did that too last year and it saved me.. my luggage went missing for five days so the video I took was very helpful!
A third said: Put a piece of paper with your contact information inside in case both the label and nametag fall off
Another said: as a claims handler, receipts and a PIR are your best friend for baggage claims! always report @ the airport
I wish I had known this beforehand. United effed up my bag from HI to ME. I had no proof. Someone added.
While another continued: Once this lady tried to take by luggage when my flight landed. good thing I wasn't on my phone. I took it from her and showed her the stickers I put
Additionally, various devices, such as Airtags, are on the market that can help you track your luggage
Taking a proactive approach by attaching a tag or tracker to your luggage can be immensely helpful if it goes missing. With your smartphone, you can pinpoint its exact location.
Air Advisor's travel experts have shared a four-step strategy to follow if you lose your bags, along with preventive measures to keep your luggage from getting lost in the first place.
One of their recommendations is to retain receipts for any replacements you purchase, enabling the airline to reimburse you for your newly acquired items.