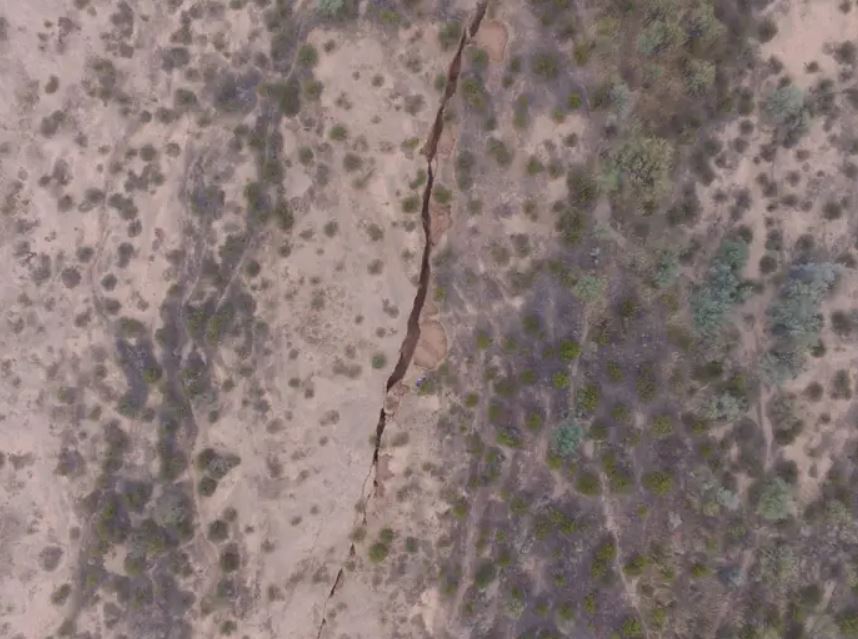 These cracks, called fissures, have been observed in states such as Arizona, Utah, and California, and they result from the unsustainable pumping of groundwater.
Groundwater is known as a primary source of fresh water on Earth; however, nowadays, it is faced with the global depletion of freshwater occurring at a faster rate."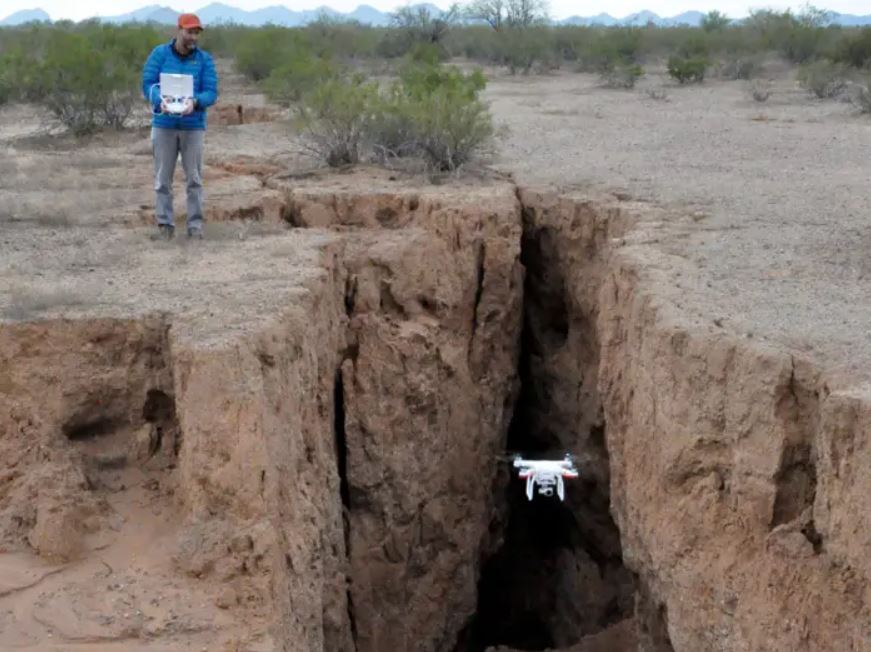 According to Insider, Joseph Cook, who researches Earth fissures at the Arizona Geological Survey, explained that this over-pumping causes the land to subside and gives rise to these fractures.
He added: "These fissures are not a naturally occurring phenomenon. It's something we've caused to form."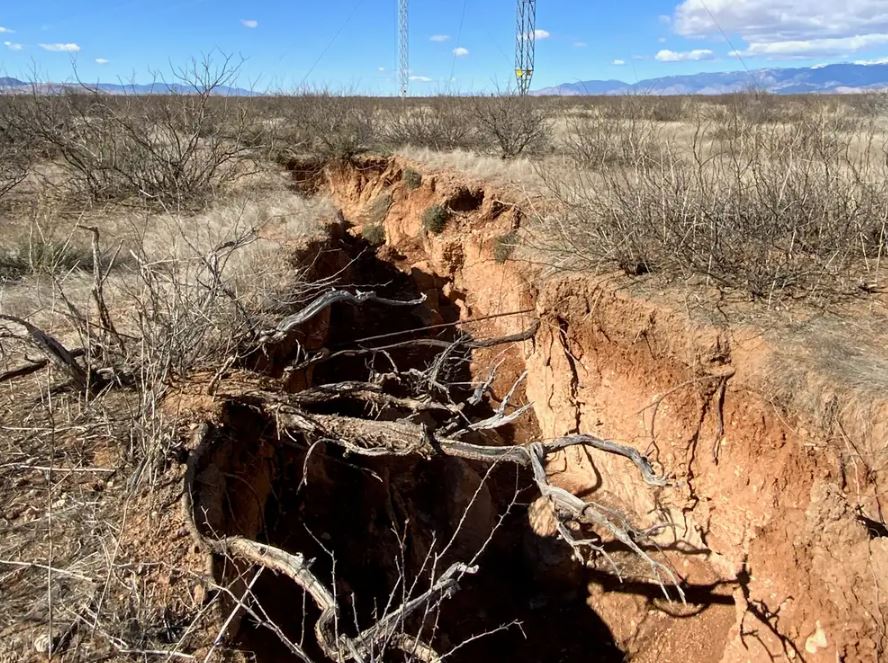 The US Geological Survey explains on its website, "More than 80 percent of known land subsidence in the U.S. is a consequence of groundwater use, and is an often overlooked environmental consequence of our land and water-use practices."
Typically, subsidence, the displacement of the ground, is triggered by human efforts to extract groundwater, leading to compression and instability in the soil.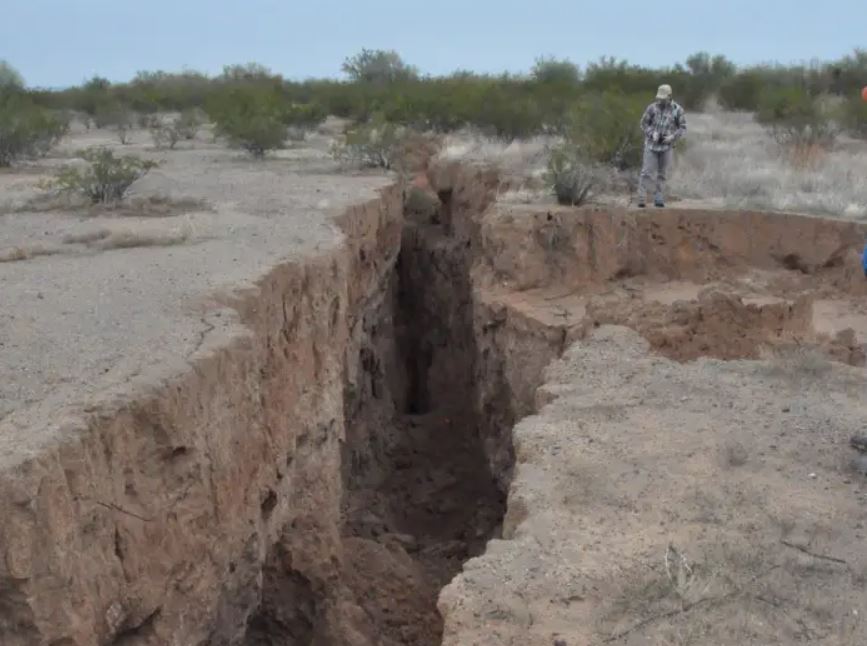 These cracks are signs of the Earth's tension and typically surround extensive flat areas that have sunk due to the depletion of groundwater support. 
Fissures are spotted in the valleys between mountains and can pose significant threats to various aspects of human infrastructure, including homes, roads, canals, dams, property values, livestock, and human safety. 
A recent investigation by The New York Times underscored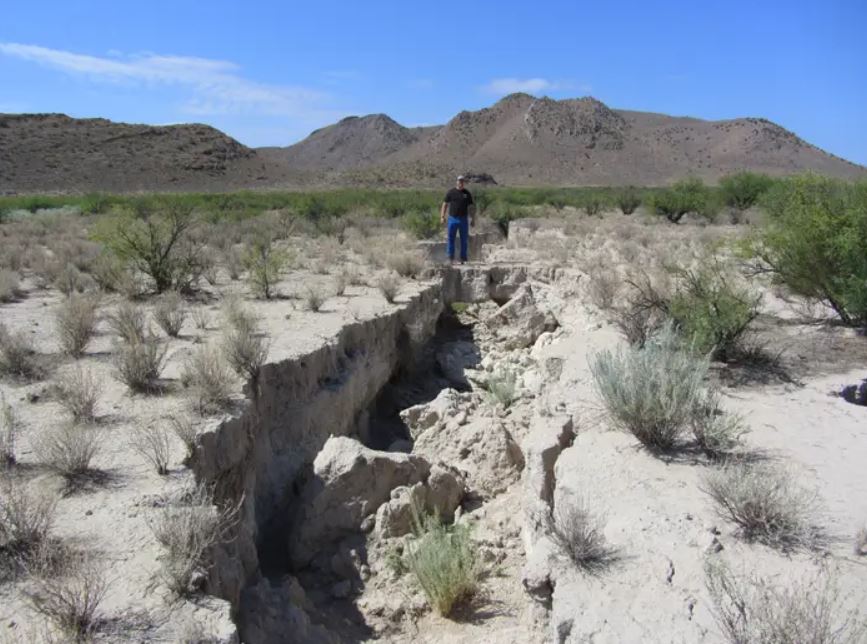 Accroding to the New York Times,  the fissures as evidence of a national crisis.
The New York Times conducted an extensive investigation into water levels across the United States, studying tens of thousands of sites. Their findings revealed that the aquifers, which serve as the primary source for approximately 90% of US water systems, are experiencing such significant depletion that recovery may be nearly receiver.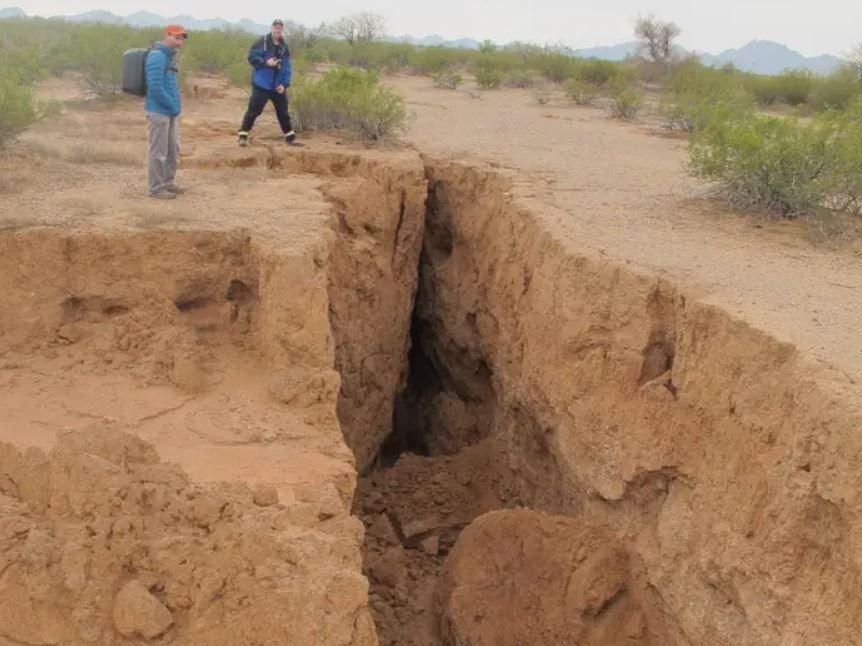 Over the last four decades, nearly half of the monitored sites have witnessed substantial declines, while in the past decade, four out of every ten sites reached "all-time lows." This trend highlights how groundwater extraction in the United States surpasses the rate of natural replenishment.
The report from The New York Times suggests that the restoration of these aquifers, if possible at all, might take centuries or even millennia. Some locations in Arizona, according to Cook, have already reached a point where recovery is no longer saving. 
Watching the video: