We might think that having a coffee in the morning is a good way to help us wake up and have energy for a new day. However, experts have explained why this isn't the case.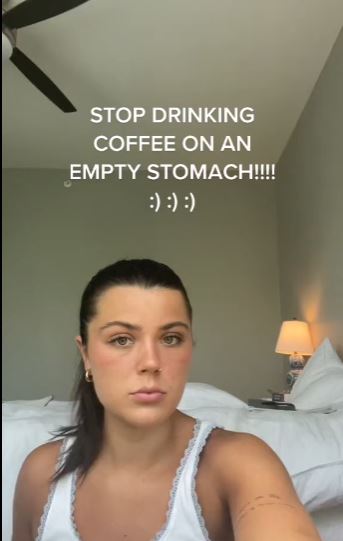 According to doctors, drinking a cup of joe on an empty stomach could be causing more harm than good.
Starting your day with a cup of coffee on an empty stomach can have negative effects on your health, according to a gut expert.
Olivia Hedlund, a functional nutritional therapist known for Livingwell, has cautioned that the caffeine content in coffee can lead to significant issues for your gut and hormones.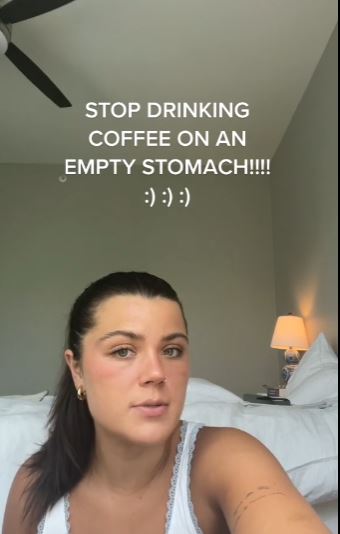 She also pointed out that coffee is acidic, so drinking a cup of coffee is tough on an empty stomach. This practice also triggers the body's stress response and upsets your hormones.
Instead, the US nutritionist suggests opting for alternatives like gelatin gummies, eggs, raw dairy, berries, or stewed fruits such as apples, pears, or berries before picking up your morning brew.
She explained: 'If you drink coffee first thing on an empty stomach, stop what you're doing and listen. You are messing with your hormones'
'Coffee is not only acidic, so it's hard on our stomach in the morning, but it literally causes our bodies to go into a stress response, to shoot out cortisol, and to put us in kind of a fight or flight state.'
Clarifying further, she mentioned that the stress response triggered by drinking coffee is responsible for the jitters and shakes commonly experienced afterward. However, it's also responsible for the empowering sensation of feeling capable of conquering challenges.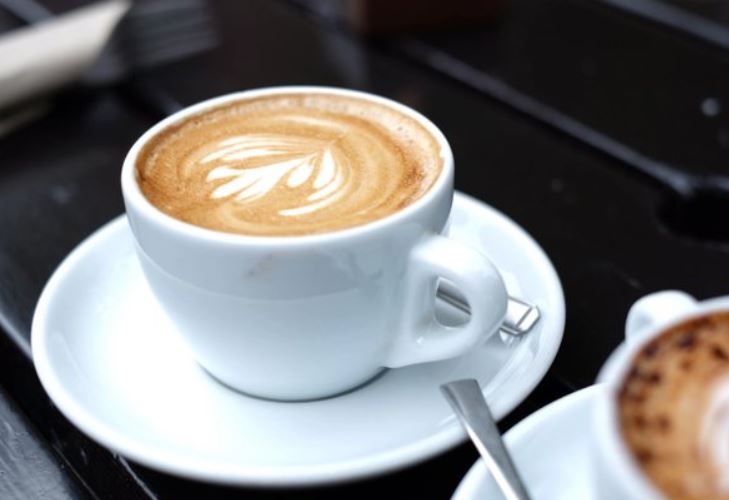 Yet, this positive feeling takes a toll on the body, especially among women and individuals with gut problems or hormonal imbalances.
Moreover, this habit has the potential to give rise to hormonal problems, including acne.
'I used to drink multiple cups of coffee on an empty stomach, feel like I was on top of the world, and then I would have a bunch of hormonal acne and wonder why,' Ms Hedlund said.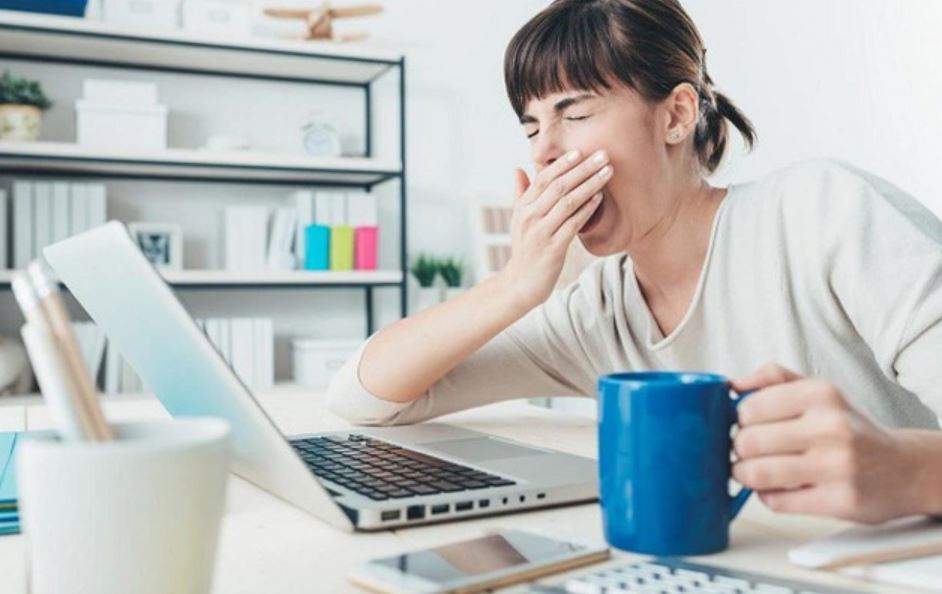 Her followers were stunned by her revelation, and numerous people left comments expressing their thoughts
One person said: People feel like they can conquer the world with coffee. I must be drinking it wrong
A second said: Omg no!! It's the only joy I have in the morning
A third wrote: I usually eat some cereal or oatmeal before coffee. Is that ok? I don't have time to make a hearty breakfast 
Someone else said: OK but what do you recommend drink water first or have coffee after breakfast
I used to do this all the time and then found out it contributed to me having PCOS! A hormonal imbalance lol. Another added. 
Someone commented: I never liked the coffee taste they would make at the office so I quit. Now if I need a jolt, I take half a Vivarin to get me going and help kickstart my bowel movement in the AM..
Another said: I will try having a small serving of yogurt with berries before my morning coffee and see if I feel any better