Funeral homes sparked a debate after sharing a promotional clip of a hot pink Barbie-themed coffin, and it quickly went viral.
Greta Gerwig's "Barbie" movie has recently sparked a cultural and fashion trend known as "Barbiecore,". This hot movie contributes to a pink paint shortage. Now, even funeral homes are embracing this trend.
Funeral homes are offering hot pink Barbie-themed coffins for fans who wish to carry their love for the iconic Mattel doll to the afterlife, as reported by Jam Press.
A promotional clip for the vibrant casket states, "This coffin, with its striking bright pink color, represents the spark and energy of those unforgettable moments they lived."
"It is a reminder that our stories deserve to be remembered and celebrated with color and vibrancy. May this tribute be a celebration full of love, colors, and unforgettable memories?"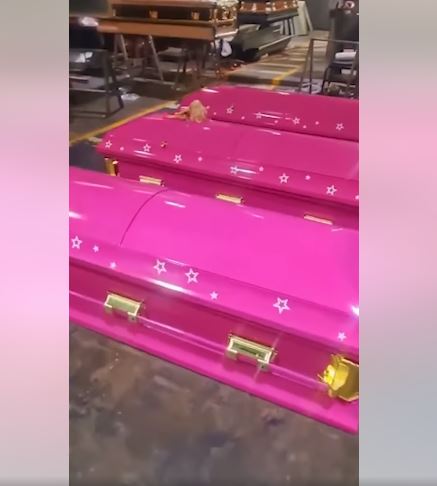 The 'Barbie House' coffin, promoted by Olivares Funeral Home, comes with the slogan: 'So you can rest like Barbie.'
However, Olivares Funeral Home is not the only company taking advantage of the film's success, which features Margot Robbie as Barbie and Ryan Gosling as her companion Ken.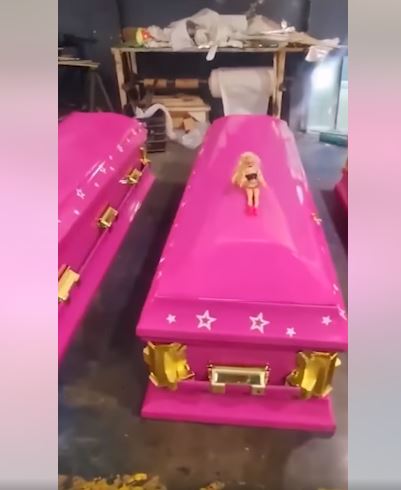 Other countries, such as Mexico, El Salvador, and various locations across Latin America, are also introducing coffins in the fashionable pink hue. Barbie House is considering offering people the chance to ensure their loved ones are pretty in pink forever.
A year later, Alpha and Omega Funeral Home in Ahuachapán, El Salvador, was ahead of the trend as they launched their pink coffin with a Barbie-themed design.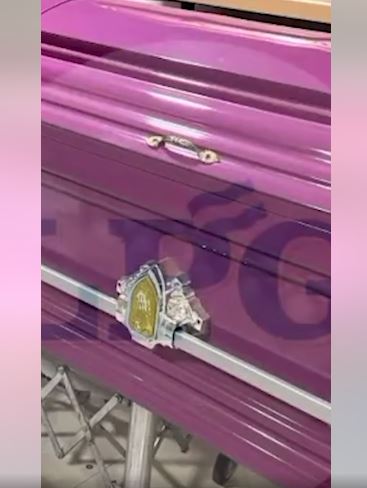 Isaac Villegas, the undertaker, revealed that interest in the vibrant-colored casket surged after the movie's release, prompting them to offer a 30% discount to those who find it appealing.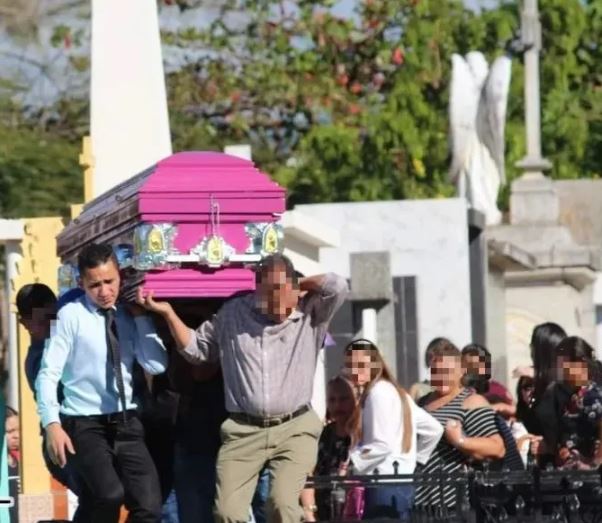 Villegas said, 'We wanted to promote the pink coffin as it has become a trend, and people have been contacting us. Out of the 40 people who inquired about it, we have already closed contracts with at least 10 new clients,' and he added, 'We even ran out of stock.
Watching the video below: