On the Fourth of July weekend, at several Florida beaches, sharks were observed swimming in shallow water, causing panicked swimmers to hastily seek safety while beach visitors recorded videos of these alarming occurrences.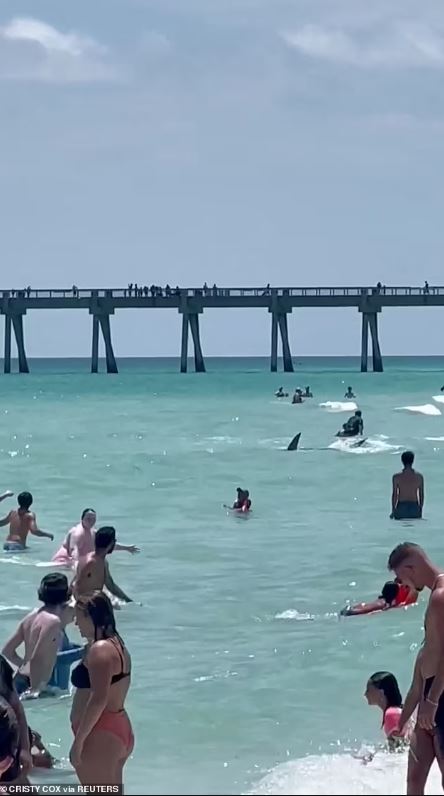 At Navarre Beach in Pensacola, beachgoers observed a single fin gliding through the foreshore, causing swimmers to hastily retreat from the water.
As the huge shark surged through the shallows, beachgoers in Florida were heard shouting, "Get out of the water!" "Get out of the water," "Come out!" and "Hurry, hurry!"Some questioned the shark's location as it bobbed and glided in the shallow surf.
According to the Pensacola News Journal report, Cristy Cox, who captured the video, stated that the shark was simply in search of its next meal.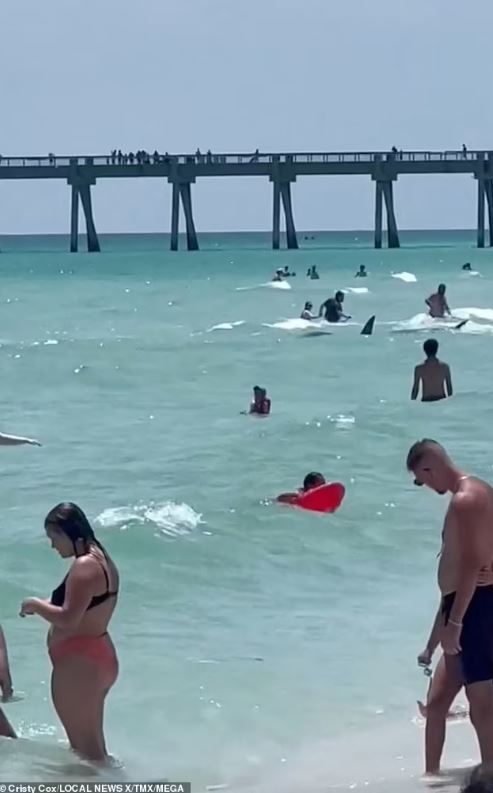 'The shark was just trying to feed as they are expected and just passed by swimmers,' she said.
'Everyone was stunned as it moved down the beach chasing the school of fish. We all just have to remember this is natural and we are in their home, so stay alert.'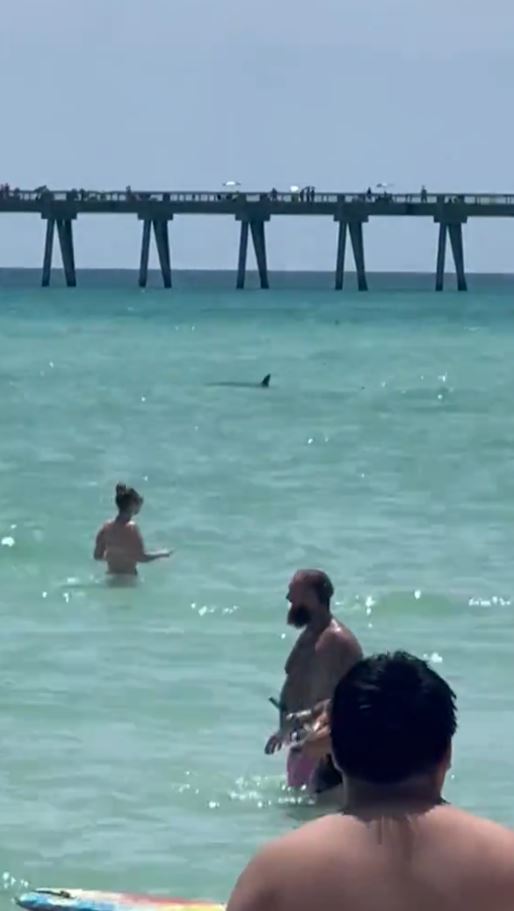 This is not the first time beachgoers have encountered sharks. There have been numerous recorded cases of swimmers being attacked by sharks
A 49-year-old man was attacked on his right hand while paddling off Fire Island Pines, while a woman was bitten on her thigh while swimming in Cherry Grove.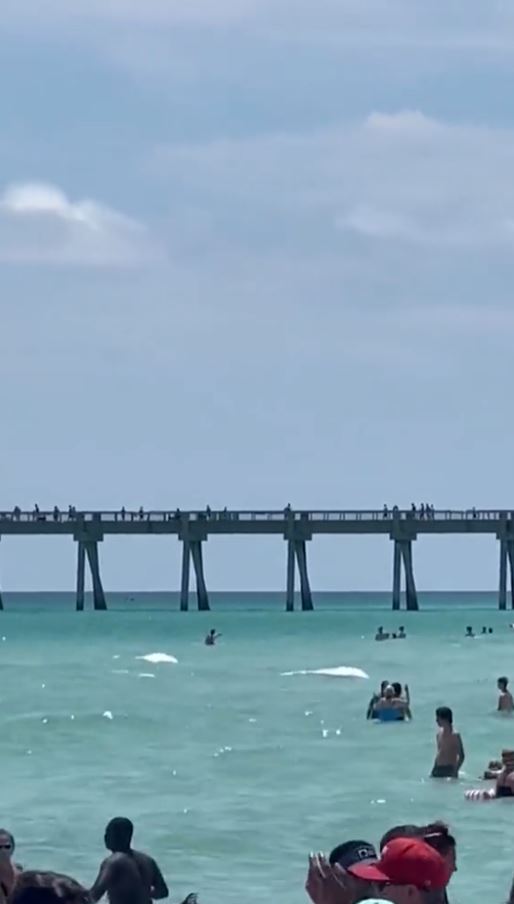 In another incident, a 47-year-old man sustained a gash on his right knee from a shark bite at Quoque Village Beach in Southampton.
The same, a 15-year-old who was mauled after heading out into the waves on his surfboard off the coast of Fire Island. 
Fortunately, all victims suffered non-life-threatening injuries and were treated at local hospitals.
Watching the video below: