The winning photo was taken by Japanese photographer Kenichi Morinaga.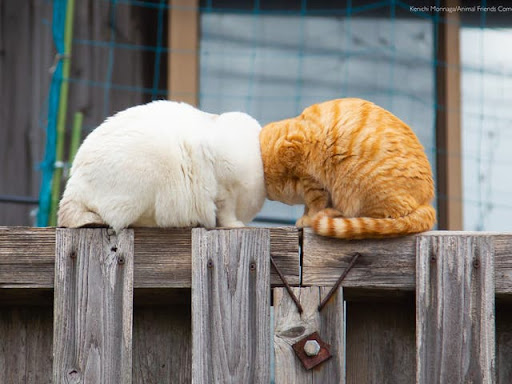 Morinaga spends his time exploring the islands of Japan in order to take pictures of stray cats.
Two cats, one with marmalade fur and the other with a dazzling white coat, can be seen sitting next to each other on a fence in the photo.
The cats pressed their necks together, giving the impression that they are conjoined.
Morinaga, who was named Comedy Pet Photographer of the year, received a cash prize of £2,000 in addition to a £5,000 donation to the animal charity of his choice.
The winner claimed that after becoming a cat owner himself and traveling through Europe as a traveler, his enthusiasm for cat photography began.
Morinaga shared, "I suddenly became attracted to the antics of cats out in the streets and had to take photos of them.
"When I got back to Japan, I kept looking for them; they really lifted my spirits after the last two years of the pandemic. Even when they are acting seriously, they are hilarious."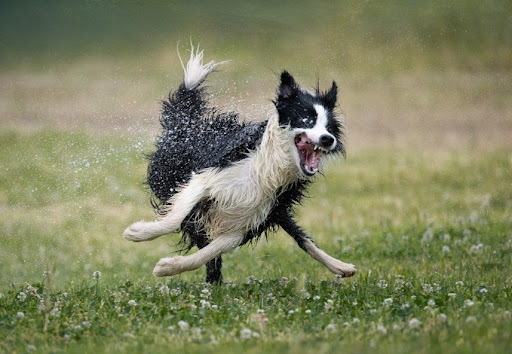 While Morinaga won the competition's top prize, other photographers were also recognized in several categories.
Jose Bayon, a photographer from Spain who won the dog category, captured a rescue dog having fun in the backyard besides a sprinkler.
Morinaga said he will use the award money to pay for his trips across Japan.
He remarked, "I would like to keep taking photos of lots of cats and make many more people smile. Through humorous images, I hope that one day the world will become a nicer place where cats, dogs, and other animals don't get abandoned or mistreated."
"The joy pets bring to our lives is clear in all the entries we got," said Tom Sullam, one of the Comedy Pet Photo Awards' co-founders. "Our  work as judges hence became very enjoyable but also very tough."