The construction of a remarkable road in Bali leading to a beach has sparked a flurry of discussions on social media.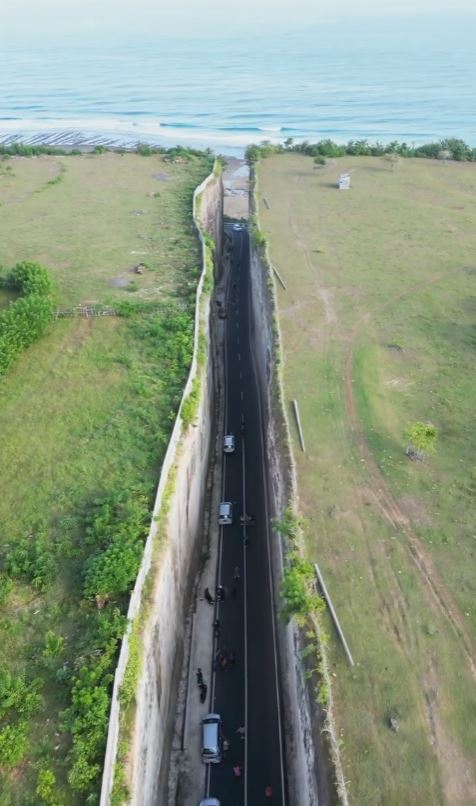 An Instagram user known as @somethingincredibletookplace shared breathtaking aerial footage of the Pandawa Beach Road viewpoint.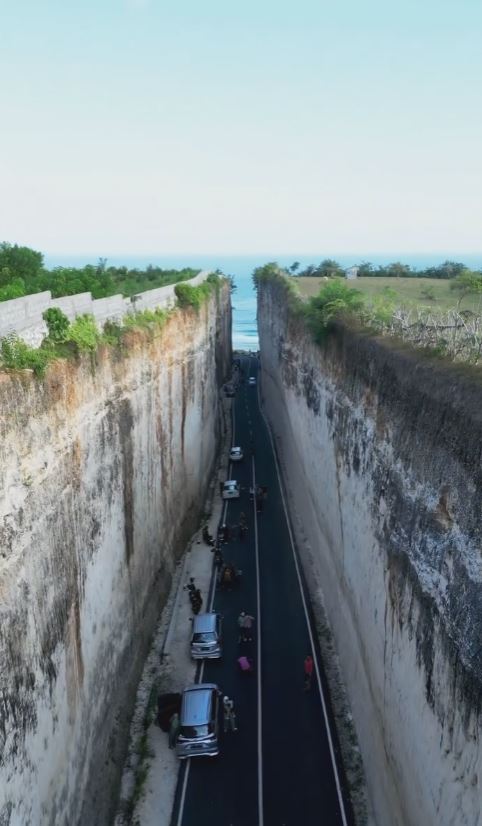 The video commences with a view from above the crevice and subsequently descends into the gap, offering a perspective at car level.
The video was later shared on Reddit by r/BeAmazed: who accompanied it with the caption: The Pandawa Beach Road viewpoint in Bali, Indonesia was created in 2011 as part of a project to improve access to Pandawa Beach. It was funded by the Indonesian government and several private investors, and construction took two years to complete.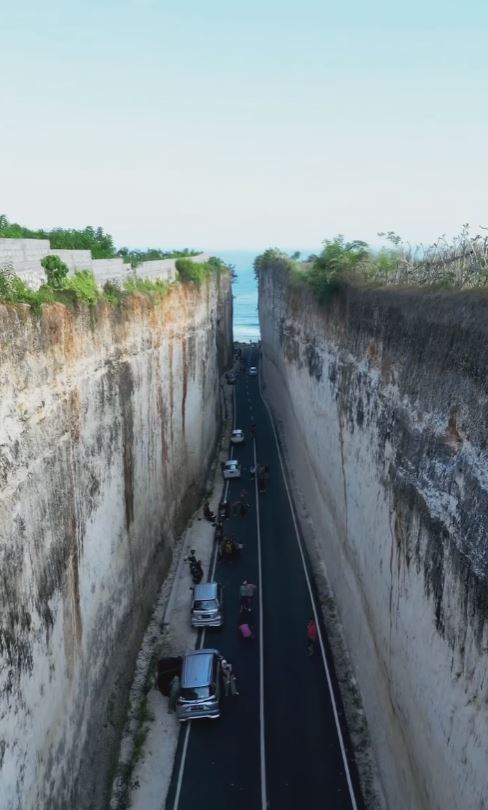 Reactions to the road's design have varied, with some expressing confusion about its unconventional structure, while others are convinced they could have devised a more efficient solution.
While undoubtedly an "impressive" sight to behold, social media users have congregated on the post to engage in lively debates regarding the road's construction.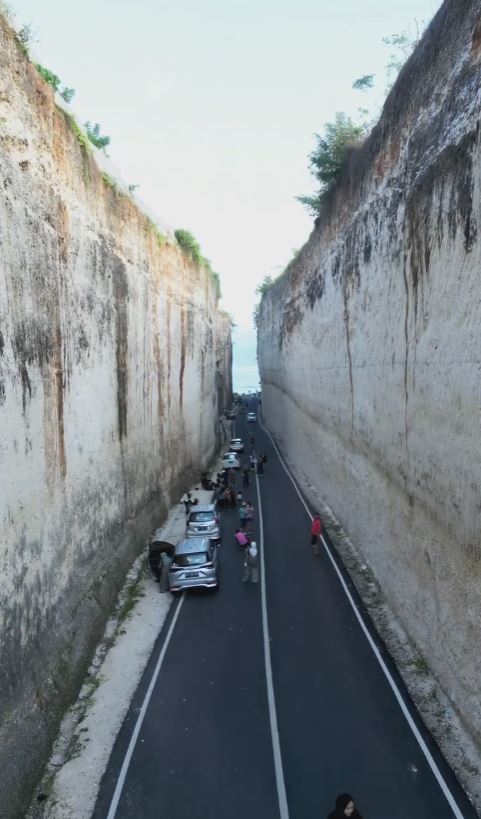 One person said: Wouldn't it have been easier just to build the road up top and then only build the access way?
A second wrote: Would have been cheaper to install an elevator 
A third commented: Depends… does the construction company get paid for completion only or time to completion/project complexity? 
Someone else said: Yeah... no way to expand the road this way either. What you're seeing here is the start of a neverending and worsening traffic jam.
Another wrote: I also thought how are these walls not supported with sheet piling or anything?
Watching the video below: