The James Webb Space Telescope has captured a remarkable image that provides new clues about how stars come into existence.
This captivating photograph showcases the protostar HH 212, situated approximately 1,300 light-years away from Earth.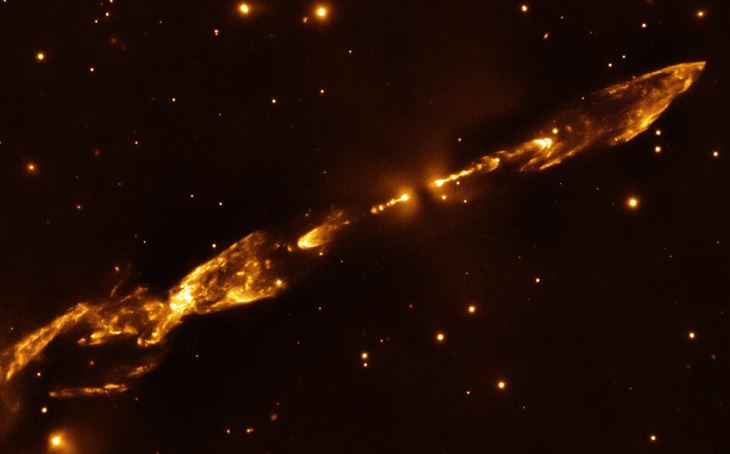 The most recent image provides intriguing insights into star formation. Astronomers have observed symmetrical pink plumes of gas emissions emanating from both sides of the protostar.
Mark McCaughrean, a senior advisor at the European Space Agency, notes that this is the "first time" scientists have obtained a "high-quality color image" of a protostar, an achievement that was previously unattainable using ground telescopes.
McCaughrean explains that these vibrant bursts, known as jets or outflows, are a natural consequence of star birth and that their vivid color indicates the presence of molecular hydrogen.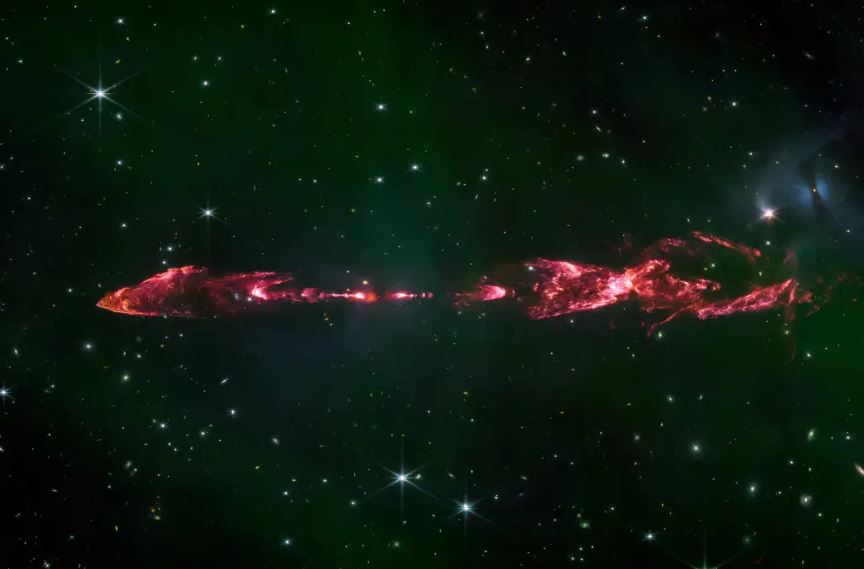 McCaughrean told the BBC: "As the blobby ball of gas at the center compacts down, it rotates. But if it rotates too fast, it will fly apart, so something has to get rid of the angular momentum."
"We think it's jets and outflows. We think that as all the material shrinks down, magnetic fields are pulled together and then some of the material coming in through the disc gets captured on magnetic fields and is thrown out through the poles. That's why we call these structures bi-polar."
According to the BBC, the scene captured by the telescope would have appeared quite similar to the early stages of our Sun's development.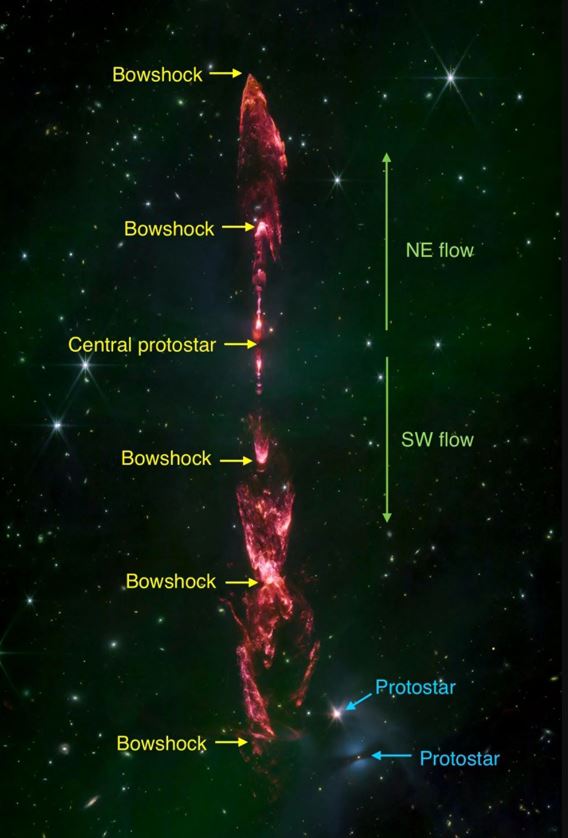 Two years ago, the James Webb Space Telescope was launched on Christmas Day and is currently positioned more than one million miles away at a location referred to as "Lagrange Point 2." From this vantage point, it possesses the capability to capture images of deep space, offering valuable insights into the origins of stars and planets.
Nicola Fox, the associate administrator of NASA's Science Mission Directorate said: "Webb has given us a more intricate understanding of galaxies, stars, and the atmospheres of planets outside of our solar system than ever before, laying the groundwork for NASA to lead the world in a new era of scientific discovery and the search for habitable worlds."