On Sunday, Kourtney Kardashian, the 44-year-old star of "Keeping Up with the Kardashians," grabbed attention by announcing her pregnancy with a sign in the audience at her husband Travis Barker's concert.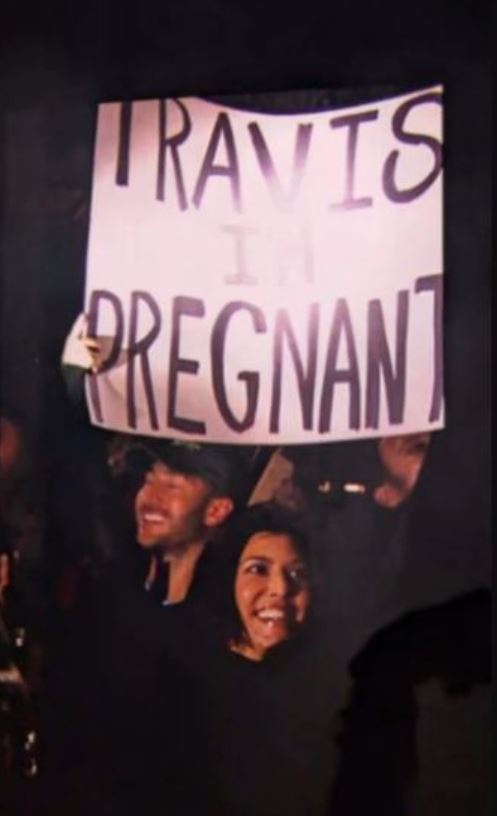 Travis Barker performed with the rock band Blink-182, while Kourtney Kardashian stood below, cheering for her husband and holding a sign that read: 'Travis, I'm pregnant.'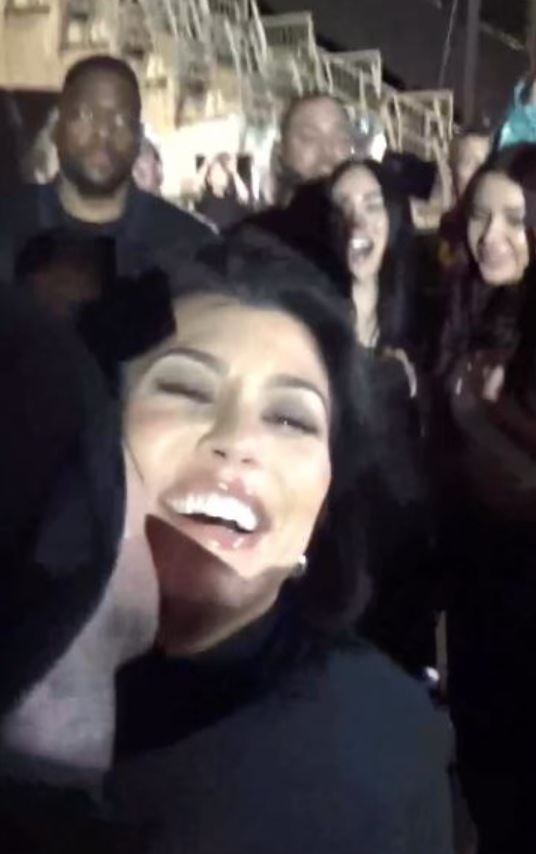 Afterward, she officially debuted her baby bump, with the caption; "Overwhelmed with gratitude and joy for God's blessing and plan,"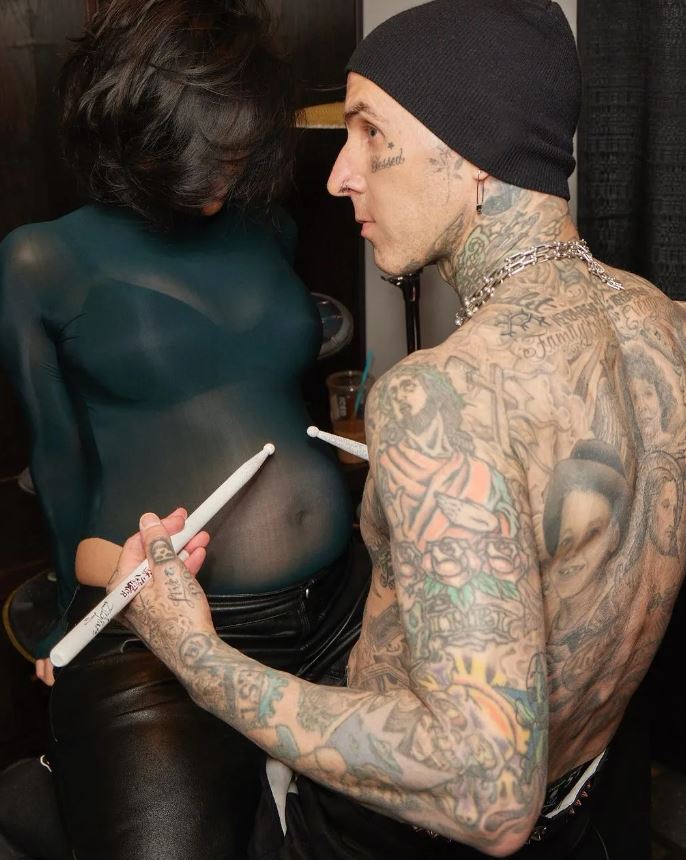 The couple appeared joyful about expecting a baby. In the picture, the 47-year-old Blink-182 rocker playfully pretended to play the drums on his pregnant wife's stomach while she straddled him."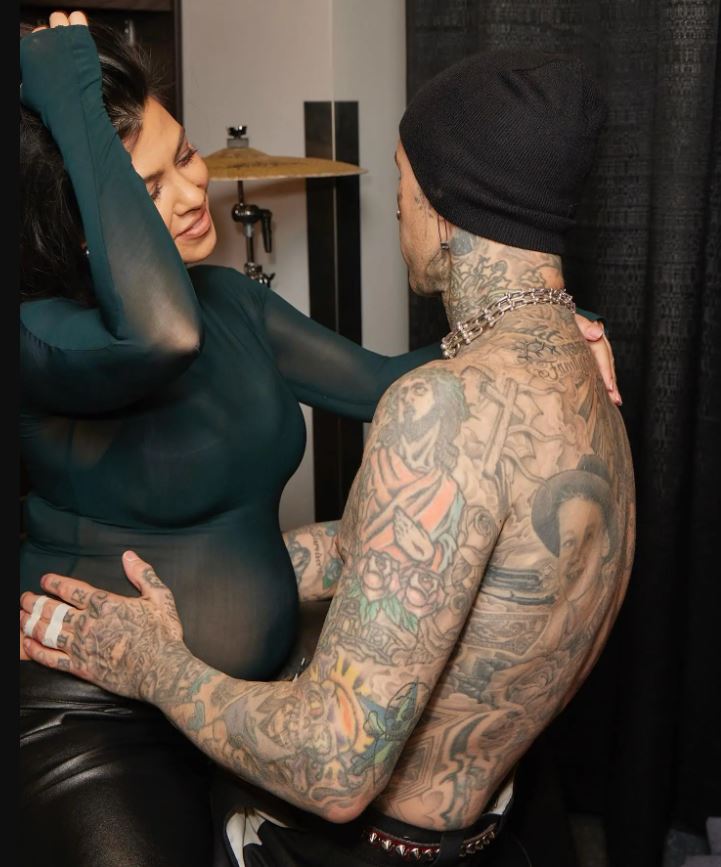 Another picture showed Travis Barker planting a loving kiss on Kardashian's growing bump.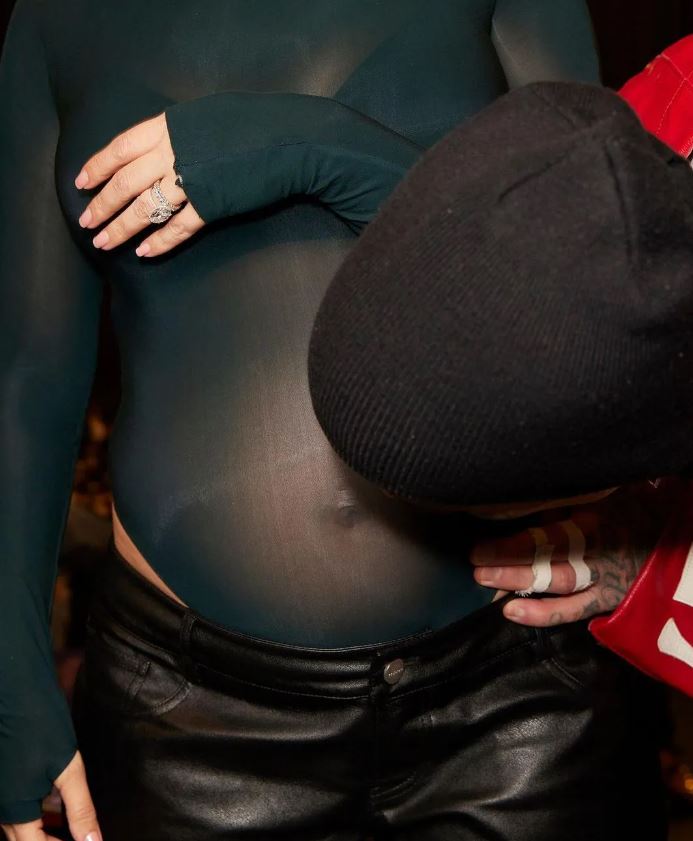 According to TMZ reports,  Kourtney Kardashian and Travis Barker have secretly married after attending the Grammy Awards in Las Vegas, USA.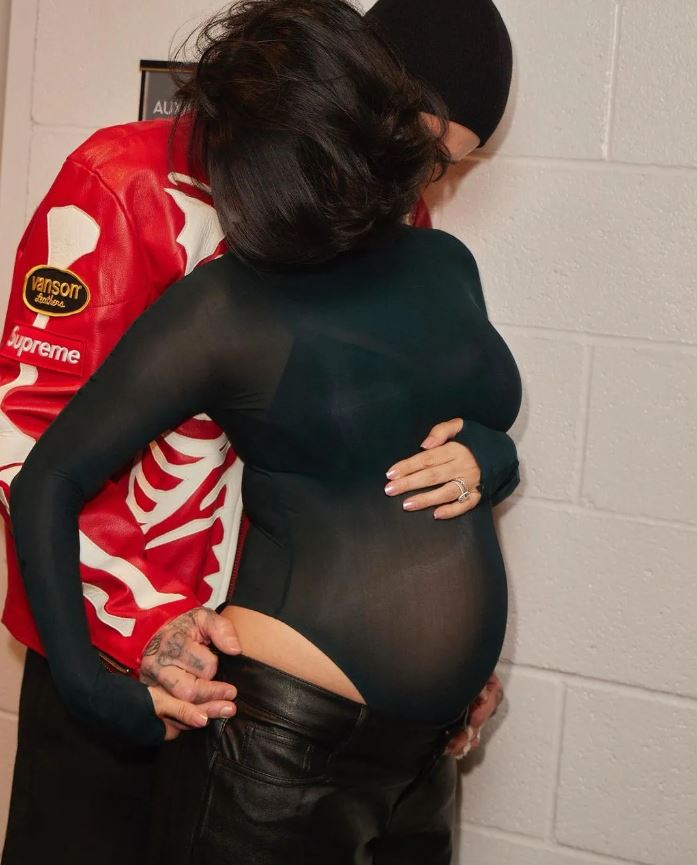 The couple made their relationship public in February 2021 after years of being friends
According to a confidential source, the couple's wedding ceremony lasted only about 30 minutes, and no one was permitted to film or photograph inside the church. This marks Kourtney's first marriage, while it is Travis's third.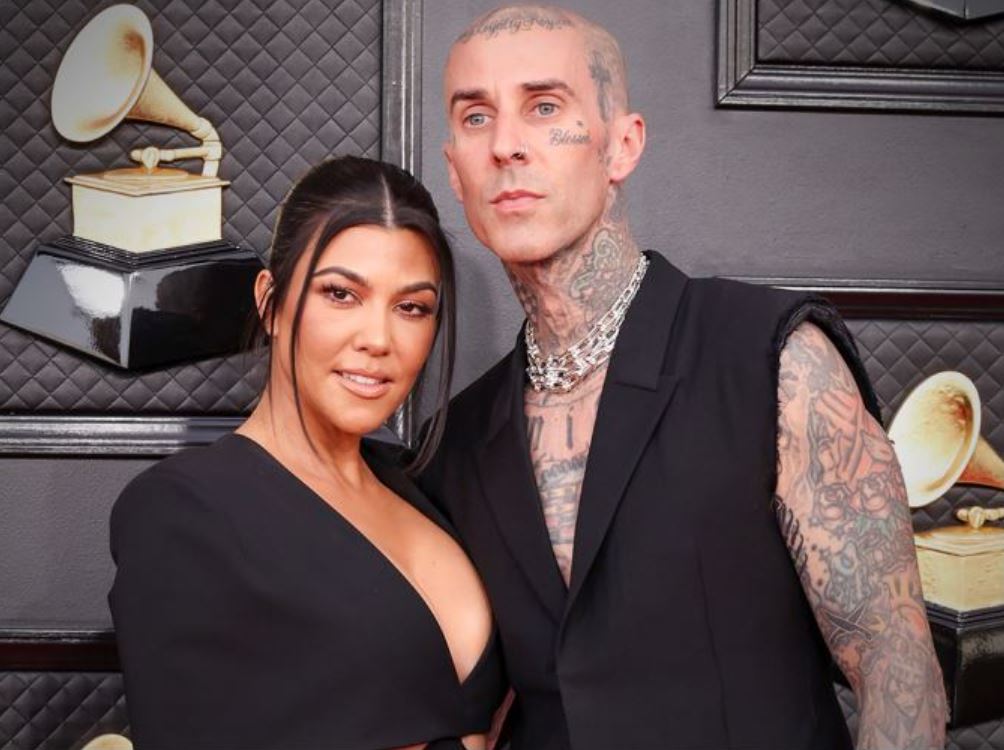 After years of marriage, the couple received good news, Kourtney announced her pregnancy. The baby is the fourth child but her first joint child with Travis.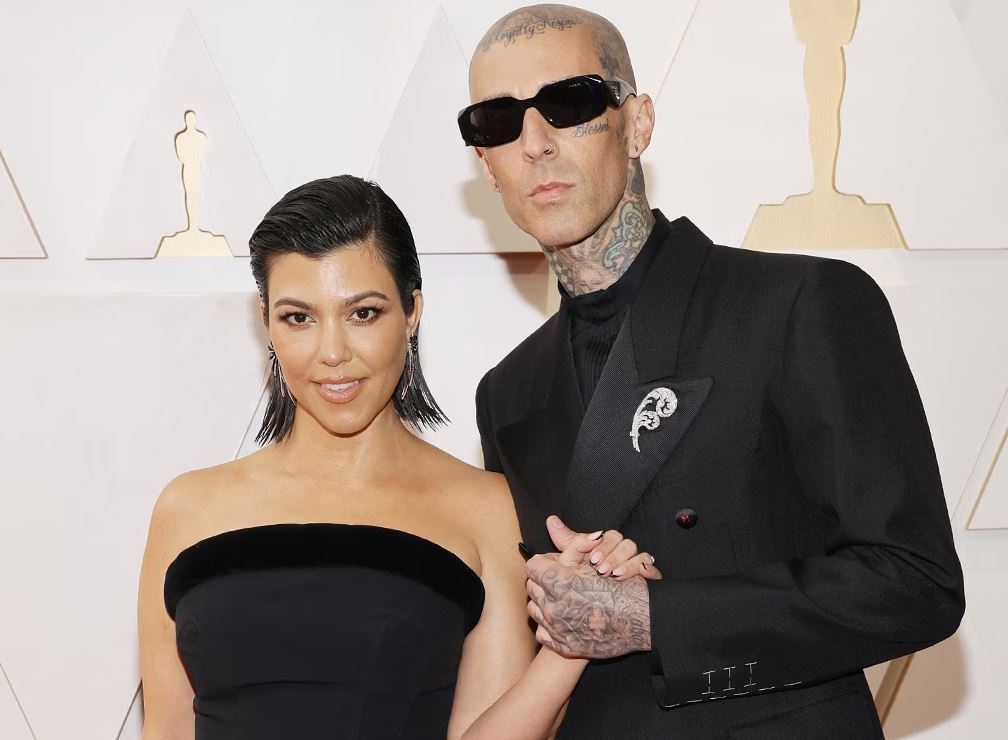 According to the Hulu show, the celebrity couple tried various methods, including IVF and herbal remedies... with a desire to have a child together.
However, luck smiled upon them. Kourtney Kardashian said on the May 25 episode: "We would love a baby more than anything, but I just really believe in what God has in store for us. If that's a baby, then I believe that it will happen."