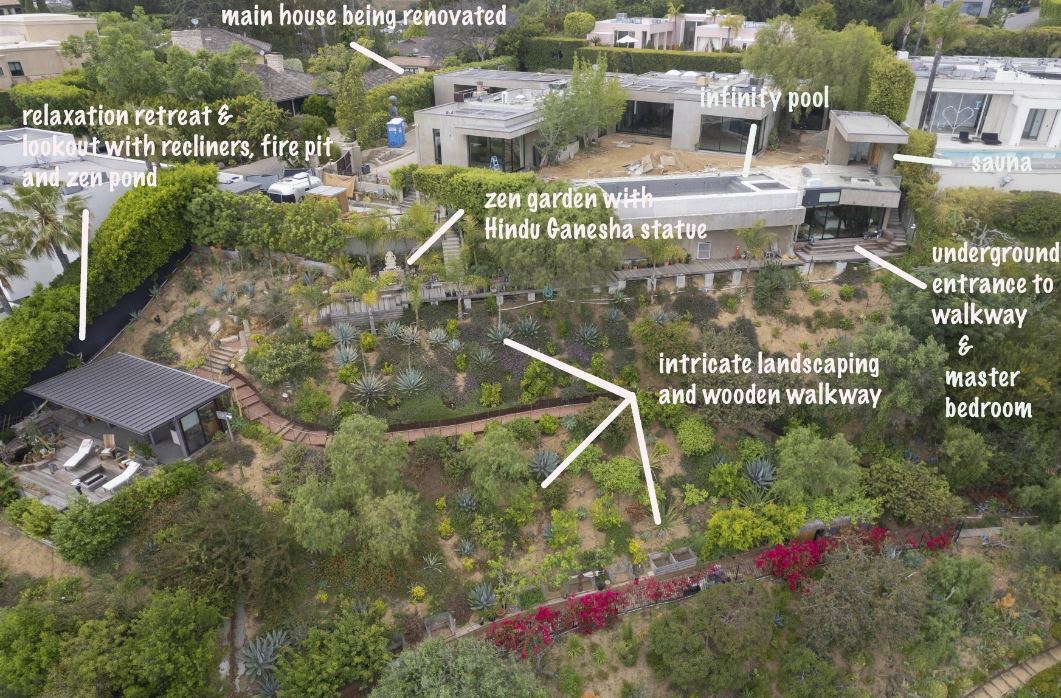 The star Leonardo DiCaprio, who is worth 300 million US dollars, has gradually purchased villas side by side to form a large complex, covering an area of more than 5 acres (more than 2 hectares), with a total area of 1,400 square meters. his house with 4 swimming pools, and 15 bedrooms.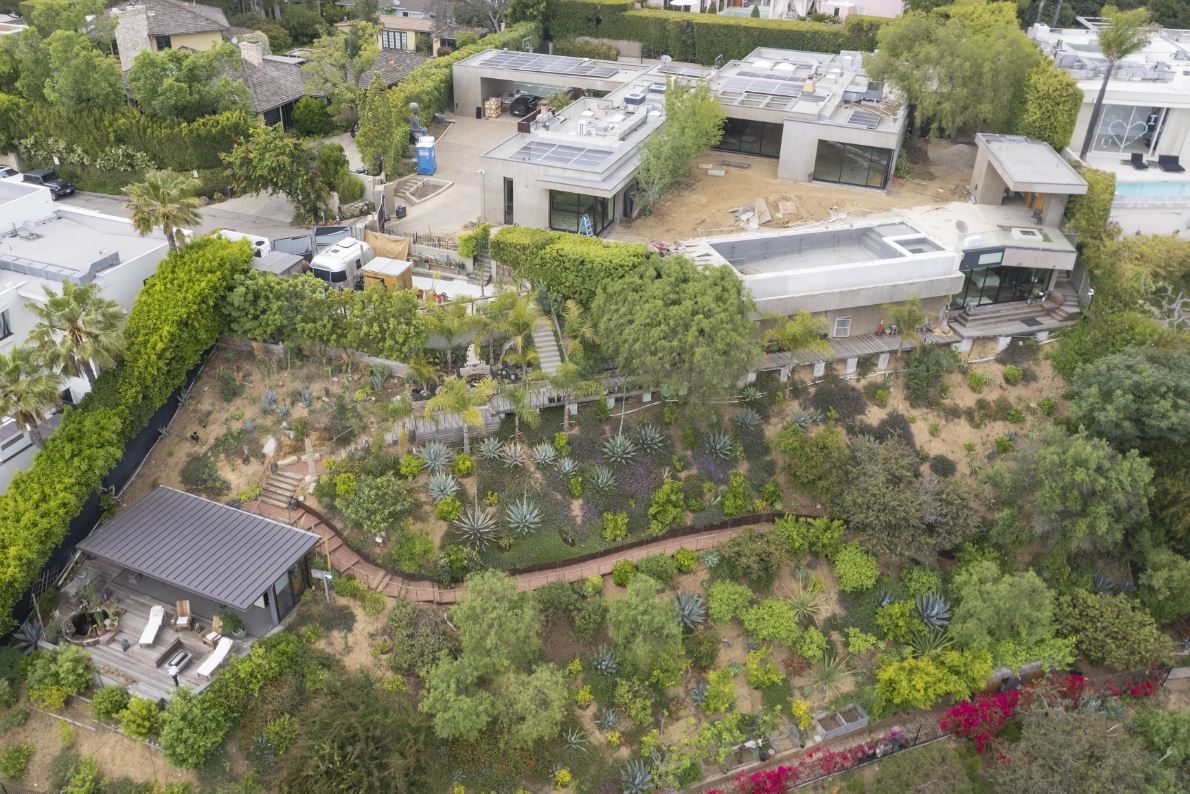 The 48-year-old actor is currently renovating one of the four houses he purchased last year. As reported by the Daily Mail, it is highly likely that Leonardo will acquire a fifth villa once the adjacent property is sold.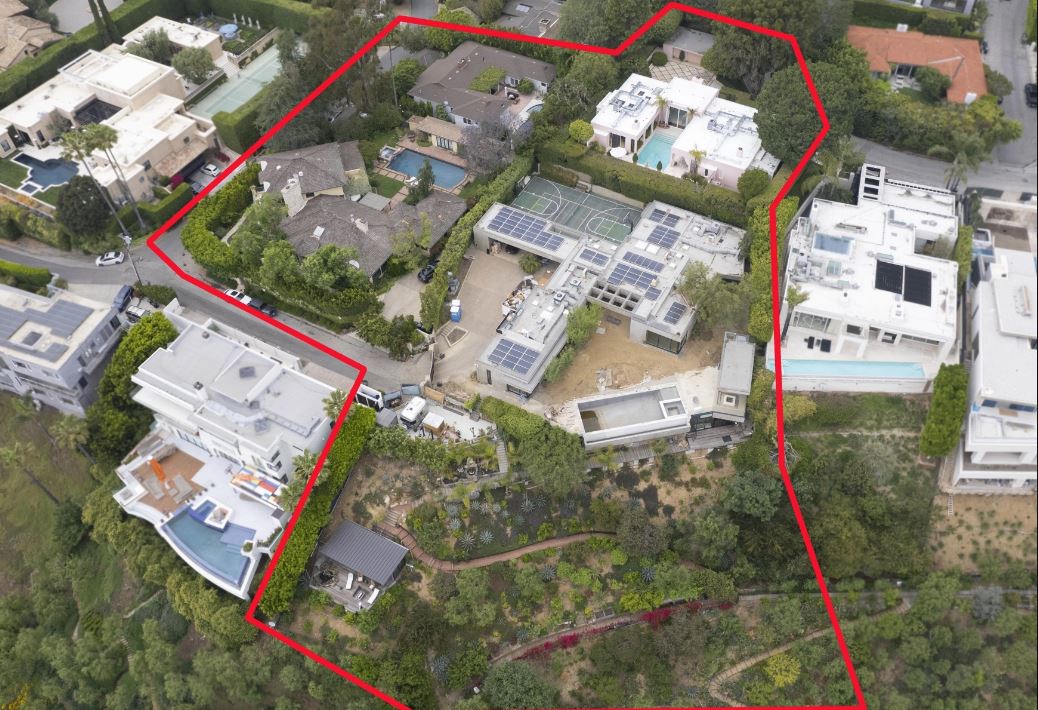 Recent aerial photographs of the expansive private residence reveal the presence of machinery and construction materials surrounding the building, while also capturing the pool that has been emptied.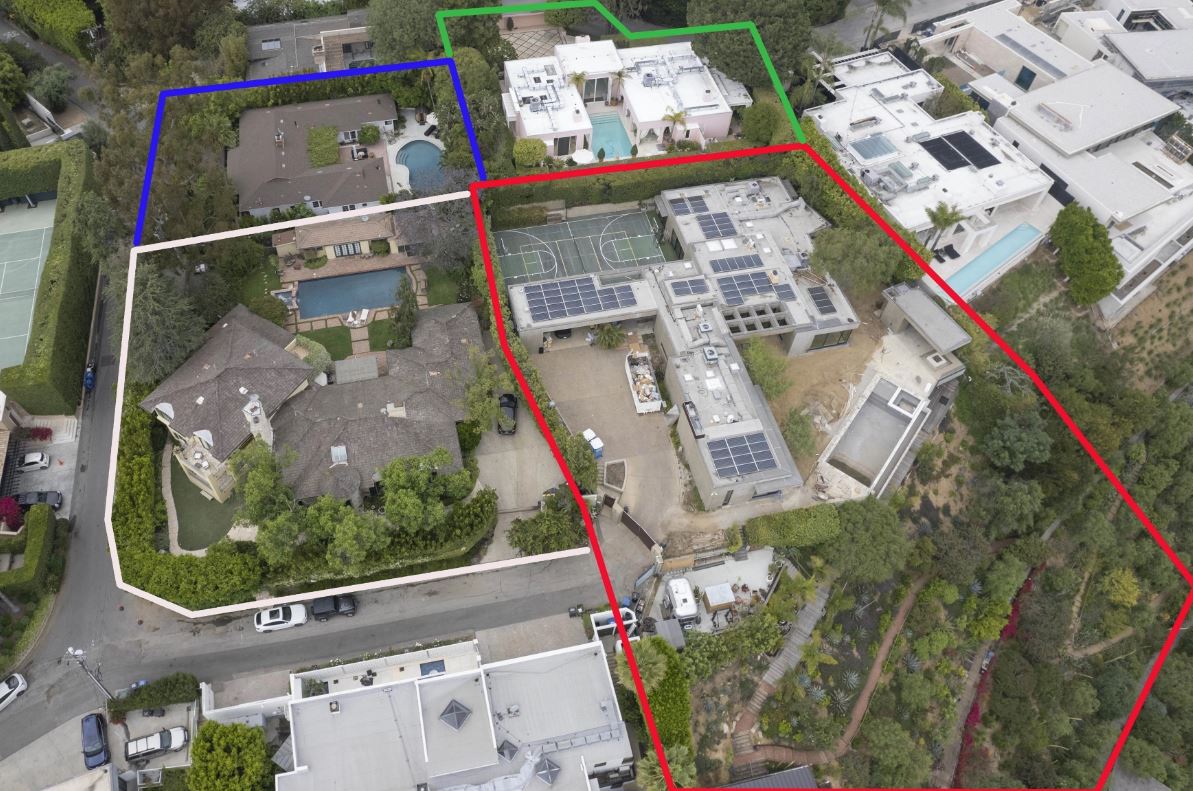 The new photos of the Los Angeles compound, consisting of five parcels and four properties owned by the 48-year-old actor, show it is being refurbished on both the interior and exterior of the main house.
According to the Daily Mail, the actor purchased the home last December for $10.5 million. The previous owner had once sued him over a basketball court that caused substantial structural damage to their property.
After that, the lawsuit was through an out-of-court settlement.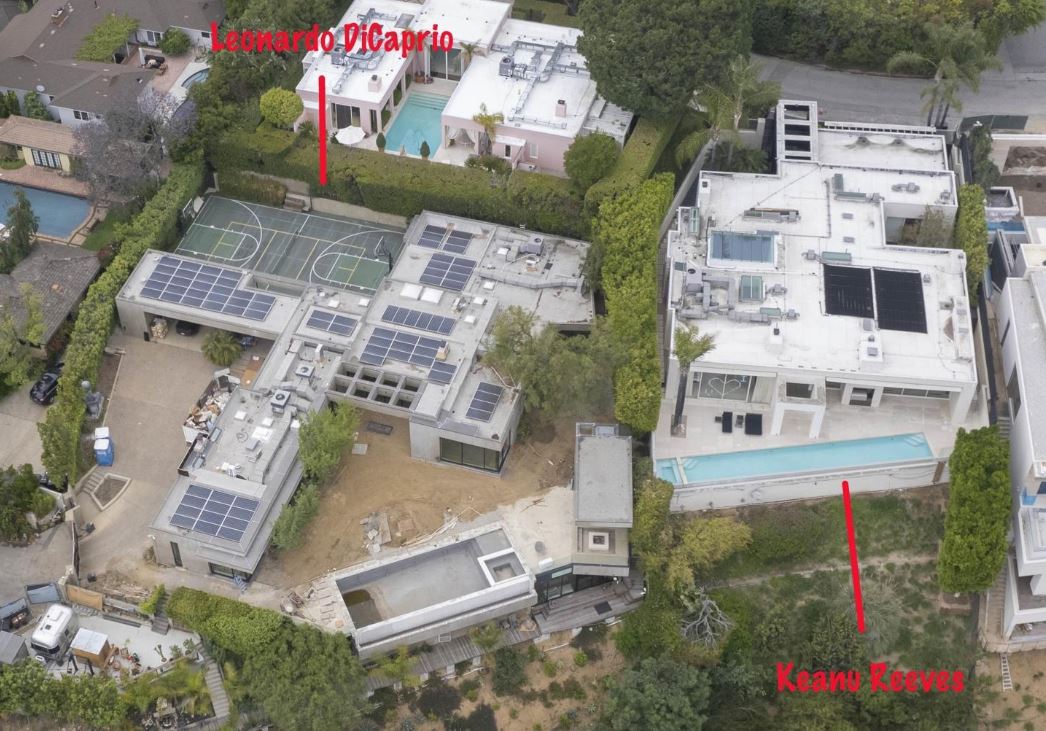 In addition to the compound, Leonardo DiCaprio also owns properties on a private island throughout California, Manhattan, and Belize.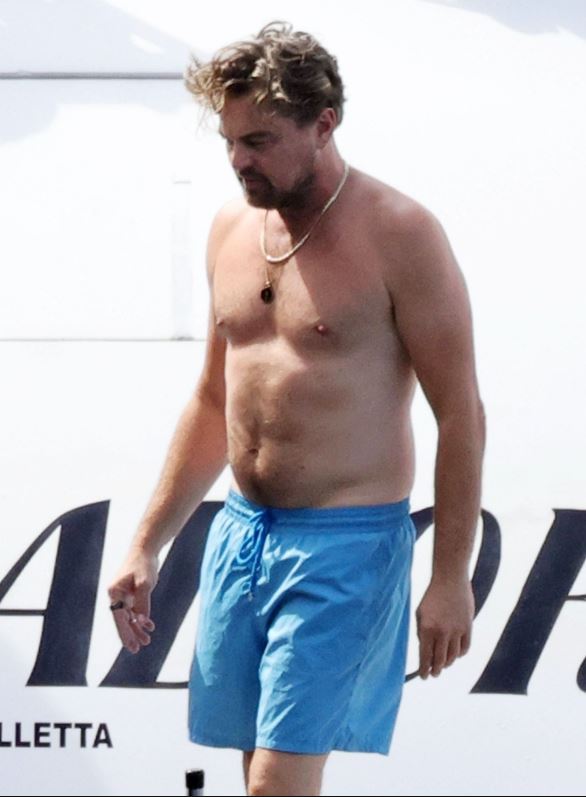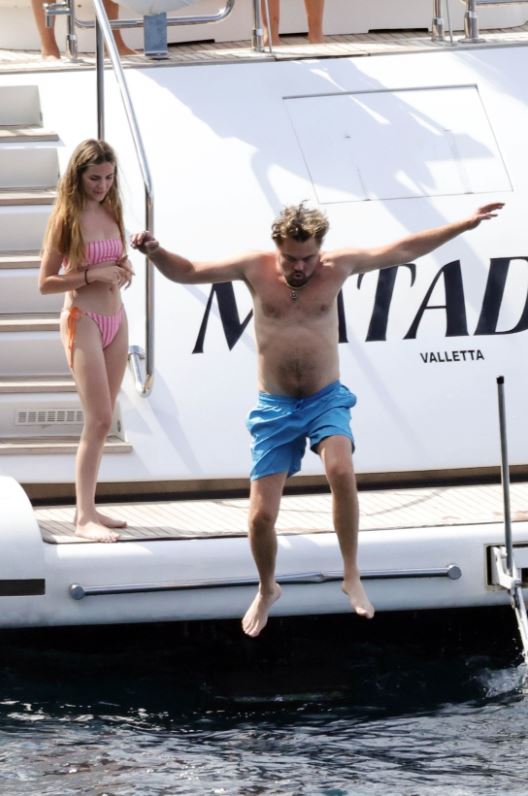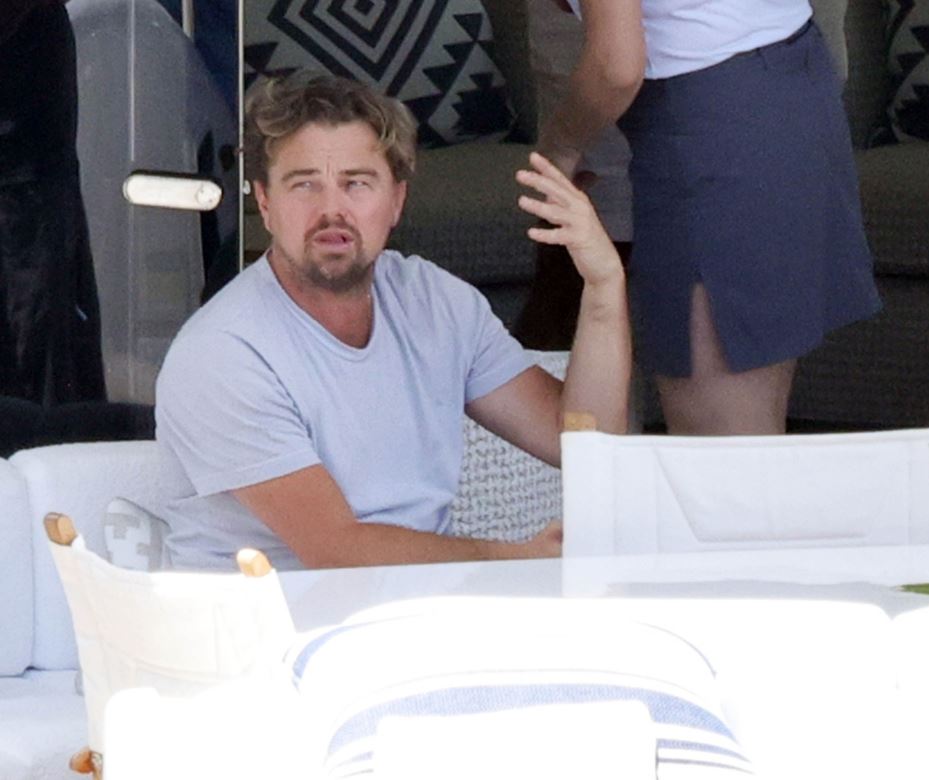 Recently, Leonardo DiCaprio was captured by paparazzi on vacation on an expensive yacht with his family. He enjoys a cheerful time on vacation along the Italian coast on Monday.