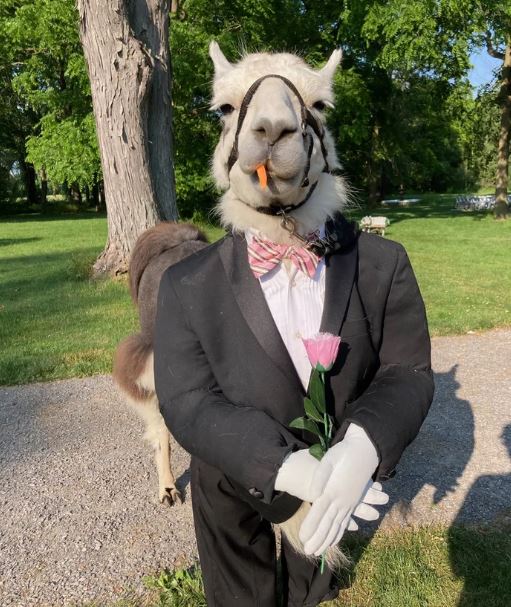 At the wedding at the Maison Albion venue in Albion, New York, the couple,  Adam and Tara decided to hire J the llama from Llama Adventures, a branch of Buffalo Creek Llamas in New York State.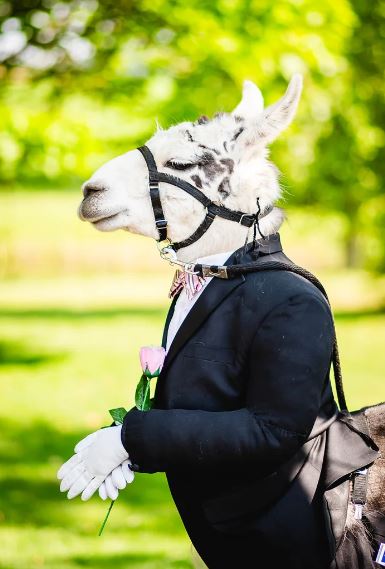 For a rate of $150 per hour, llamas can be hired for special events, making for a unique and memorable experience. The couple decided to hire a llama from Llama Adventures to serve as a groomsman at their wedding.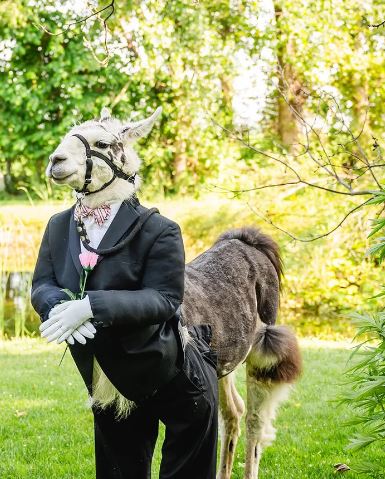 When the couple's wedding photographer, Cathy Craft - @thecraftedcreative - arrived at the venue to capture the couple's special day, she was pleasantly surprised to see the llama in attendance. 
Craft shared with Newsweek that this is the first time she saw a llama show up at the venue for the couple's big day. 
She added: 
At first, I thought it was a groomsman dressed as a llama, but when he turned, I saw that it was the other way around. I have seen couples include their dogs, but this was a first. The bride was absolutely delighted and the guests thoroughly enjoyed it as they waited for the ceremony to begin. It put a smile on everyone's face.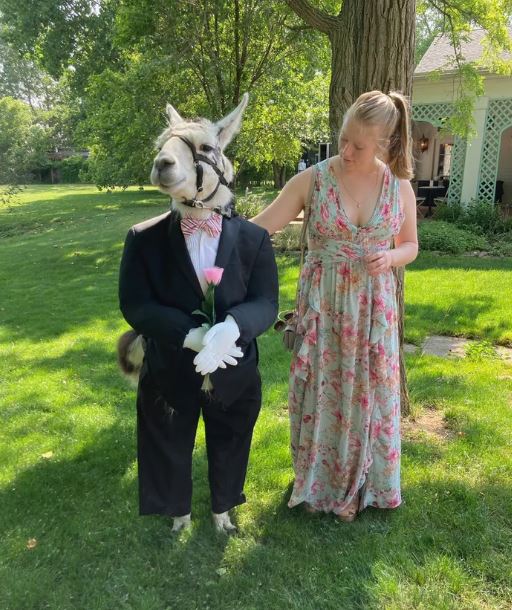 The llama's appearance as a groomsman at the wedding delighted not only the bride and guests but also sparked viral interest on social media. 
"Why does he look like a proud dad in this photo." another wrote.
A third commented: "That's the most sober preacher I have ever seen."
One user said: "Her smile says this was my idea. His says happy wife happy life",