Recently, a peculiar behavior caught the attention of one of his caretakers at the World Bird Sanctuary (WBS). Keeper Kerstin observed Murphy diligently safeguarding a sizeable indentation in the earth. This makeshift nest was thoughtfully adorned with leaves and branches, with a single rock placed strategically at its core.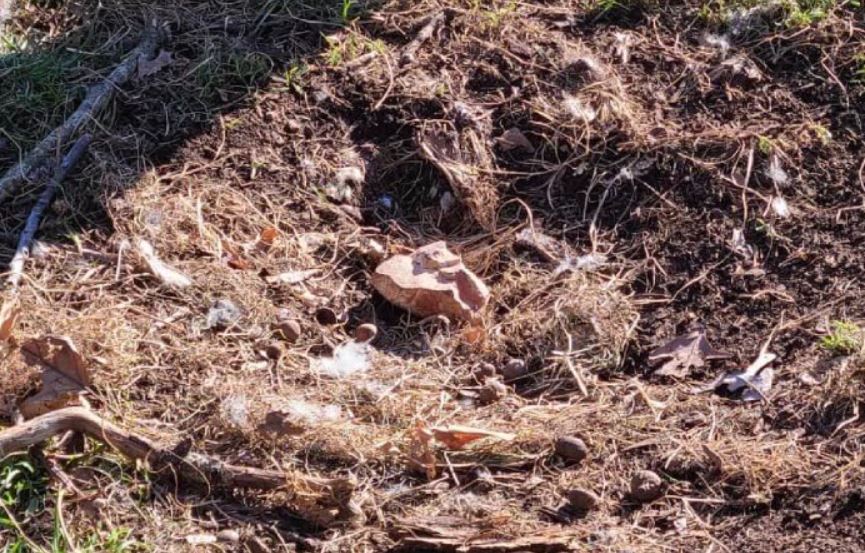 Following the initial observation, Keeper Kerstin noticed Murphy's consistent behavior of perching on the rock as if it were an egg. This routine persisted day after day. As male bald eagles play an active role in parenting, such behavior is considered quite natural.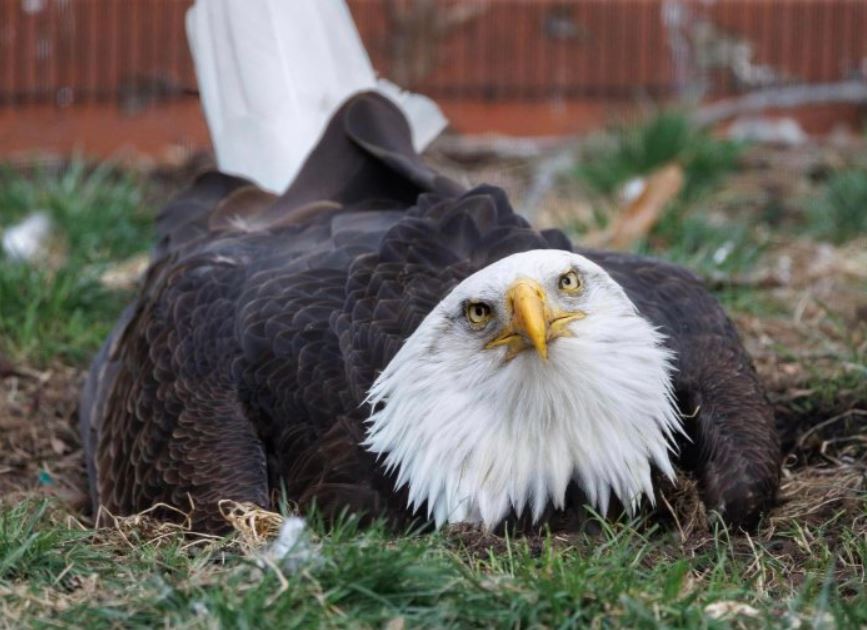 The nonprofit organization shared on Facebook, "Every now and then, Murphy rearranges the twigs in his nest and vocalizes his disapproval when other eagles approach too closely. While we wish Murphy all the best, we haven't revealed the truth of the situation to him yet." They humorously added, "We are still waiting for that rock to hatch!" 
Contrary to the assumption of many viewers, the sanctuary keepers emphasize that Murphy is not experiencing loneliness and does not require a mate. The World Bird Sanctuary (WBS) clarified, "Murphy is not lonely! He shares his enclosure with four other bald eagles - two males and two females."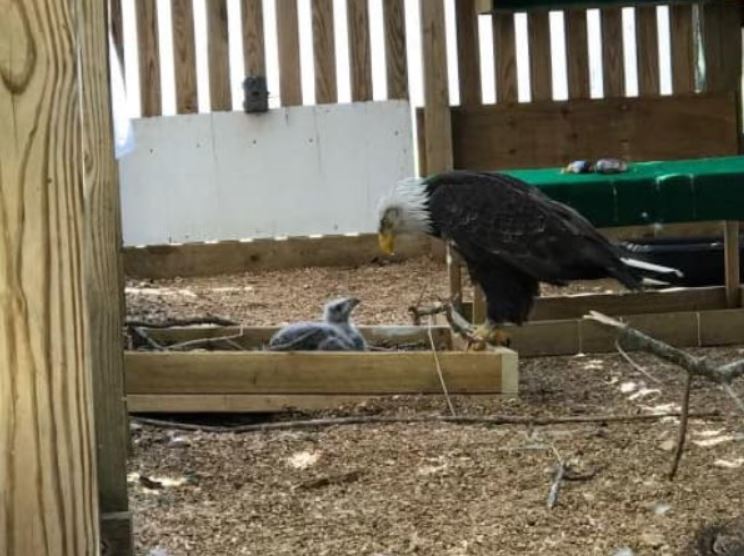 They further explained, "He is deliberately choosing to work on his nest independently, without seeking or accepting assistance. He has not selected a mate, indicating his clear preference for handling this task on his own. He has no interest in anything other than his rock."
The organization assured that Murphy's engagement with the rock is temporary, as eventually, he will lose interest and move on.
They expressed their delight in observing his devoted care for the rock and assured viewers, "There is no need to feel sorry for him! Murphy is perfectly content and receives plenty of love and attention!"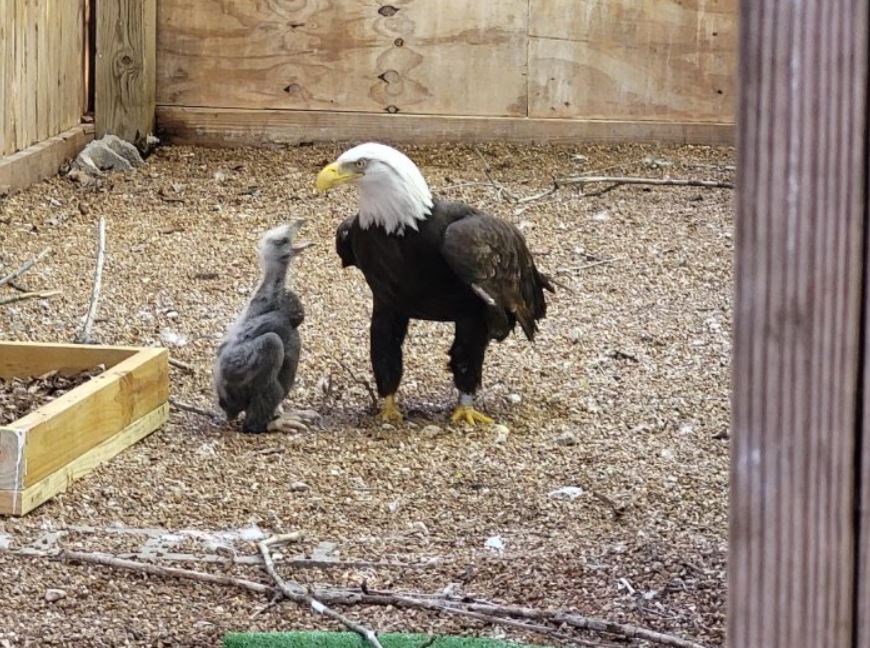 In Missouri, strong winds caused an eagle nest with two chicks to collapse last week. Sadly, one of the chicks didn't survive the fall, but the other was discovered and saved by a dedicated nest watcher.
The surviving chick was brought to World Bird Sanctuary's Wildlife Hospital, where the staff made a bold decision to offer Murphy, a 31-year-old eagle, the opportunity to foster the young one.
While Murphy had never raised a chick before, it was deemed the best chance for the chick's survival. Thus, "BabyRock" was relocated, and the chick was introduced to Murphy's enclosure.