Reza Baluchi, a 51-year-old adventurer, was detained 70 nautical miles into his journey off Tybee Island, Georgia. He was traveling in a large homemade hamster wheel.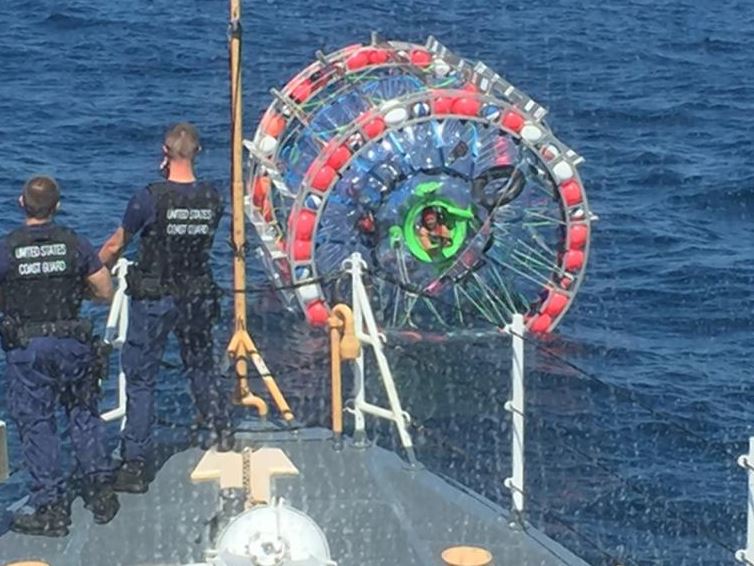 According to reports, he had a standoff with the US Coast Guard after three days of attempting the 5,000 nautical mile journey on a human-powered vessel shaped like a hamster wheel.
The contraption consists of a metal drum with buoyant paddle wheels on either side, theoretically enabling him to run on the waves.
On August 26, the USS Coast Guard cutter Valiant intercepted him at sea. It was reported by the Flagler County Sheriff's Office that he allegedly made threats to harm himself with a 12-inch knife and claimed to have a bomb onboard his vessel if anyone attempted to arrest him.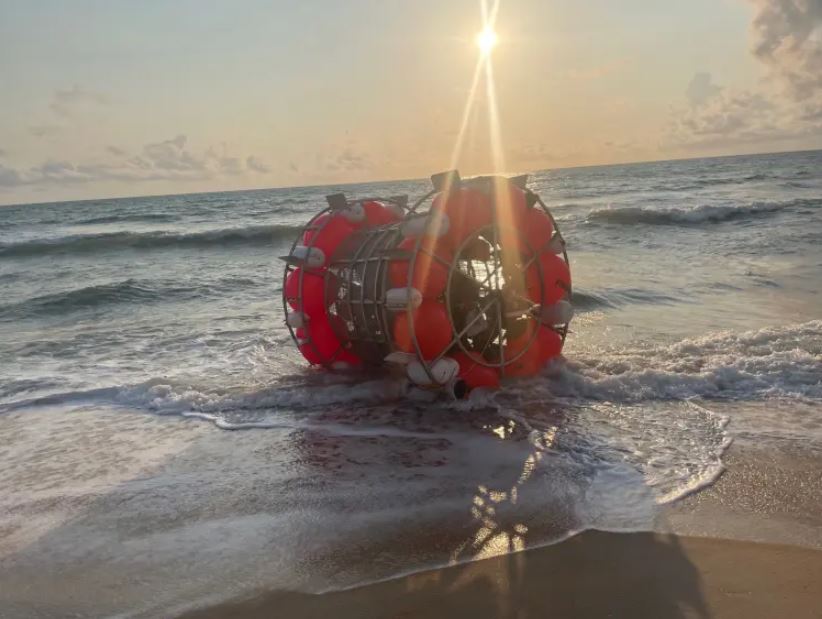 The USCG filed a criminal complaint against the adventurer, stating: "Based on the condition of the vessel – which was afloat as a result of wiring and buoys – USCG officers determined Baluchi was conducting a manifestly unsafe voyage "
After several days of attempting to persuade Baluchi to board a Coast Guard rescue vessel, he eventually admitted that he did not have a real bomb. On September 1, officers were successfully able to get him to disembark at the USCG Base in Miami Beach.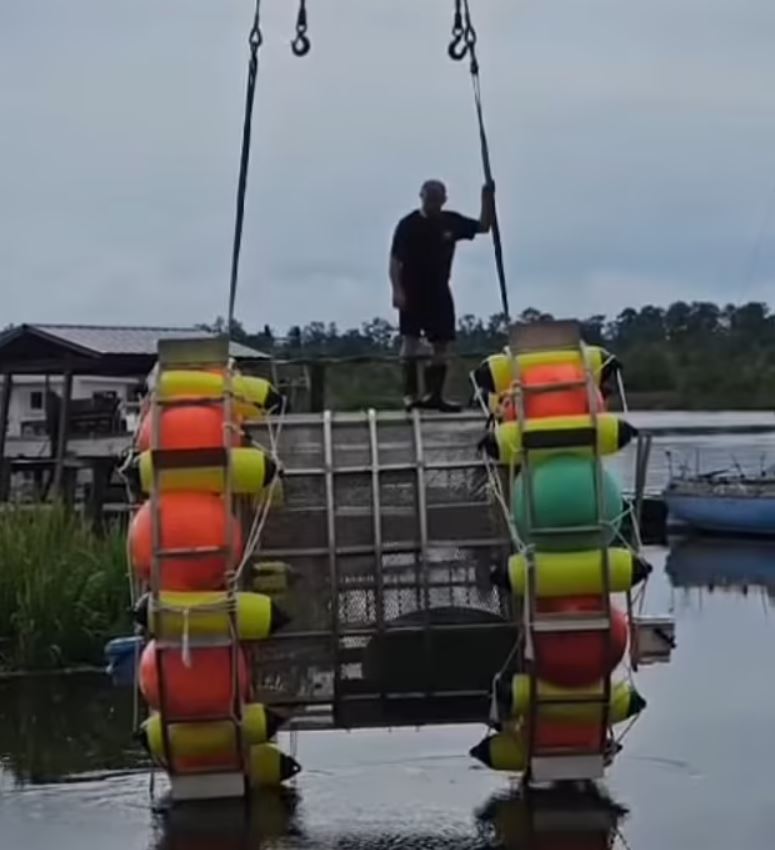 Baluchi now faces federal charges of obstructing the boarding process and violating a Captain of the Port order.
This is not the first instance in which Baluchi attempted to use the hamster wheel to travel across the ocean. He made similar attempts in 2014, 2016, and 2021, but each time he was intercepted by the Coast Guard.
His first attempt with the 'hydro pod' took place in 2014 when he aimed to travel from Pompano Beach in Florida to Bermuda and then return to Miami.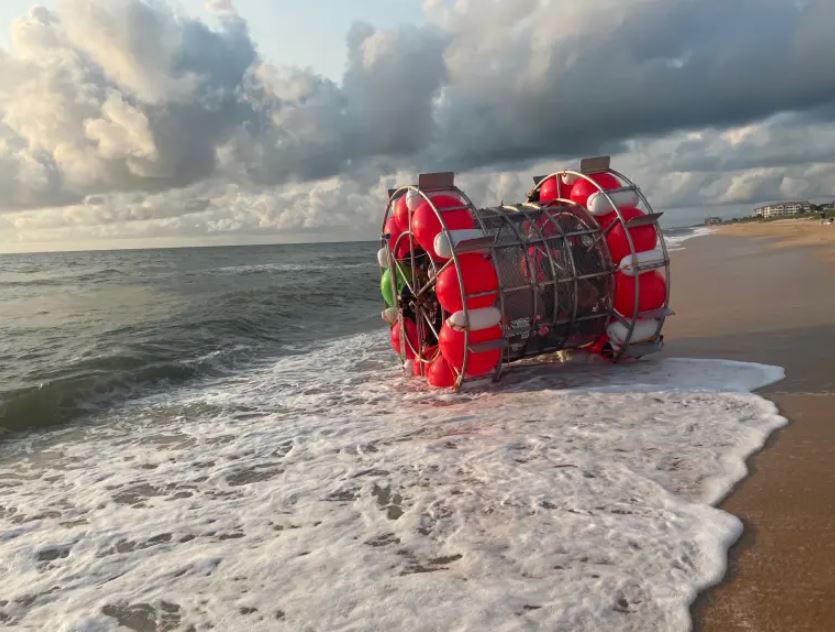 Despite receiving a written warning from the Coast Guard in 2016, cautioning against his perilous five-month journey. However,  Baluchi ignored this and launched his homemade hydro pod bubble from Pompano Beach, Florida. His intended destination was Bermuda, with a route passing through the Caribbean.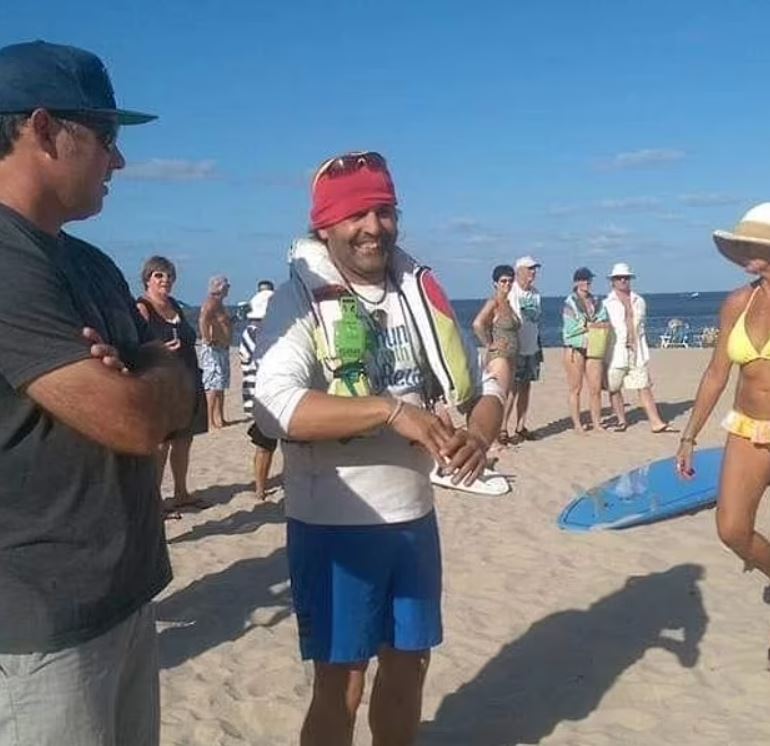 In 2021, Baluchi made another for charity by undertaking a voyage from Miami to New York City. However, he ended up being washed ashore on a Florida beach not far from his starting point.
Concerned residents alerted the Flagler County Sheriff's Office, who promptly responded to the scene at Hammock Beach near Miami.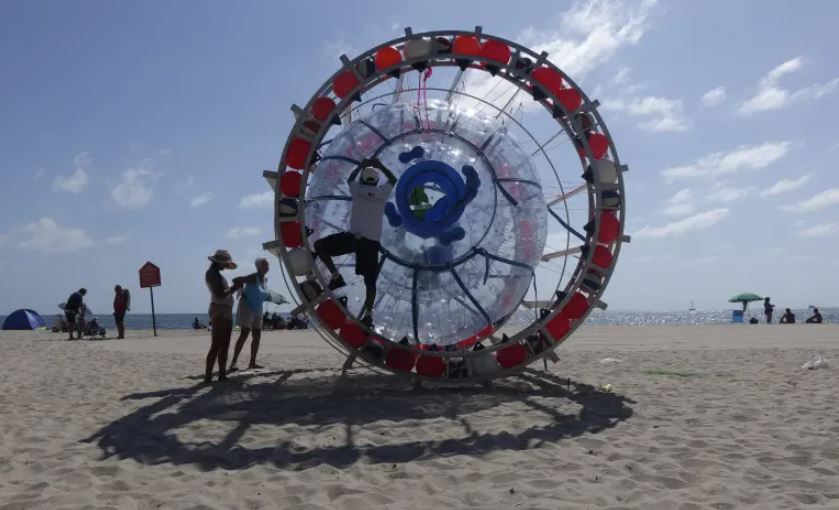 They discovered Baluchi safe inside, without any injuries. He now faces charges, including obstruction of boarding and violation of a Captain of the Port order.
Watching the video below: