The story was shared by a British woman on Reddit and quickly went viral. The woman stated that she refused to date a man from Cyprus, he asked her to return £8.30 for the drink.
The woman posted a screenshot of a conversation with the man. Upon being rejected, he seemed angry, mentioning that they had an 'not a fun evening'. The 29-year-old man was angry about paying £8.30 for a cup of iced tea in Long Island, because it cost 'too much'. He left his account number and politely asked for a refund.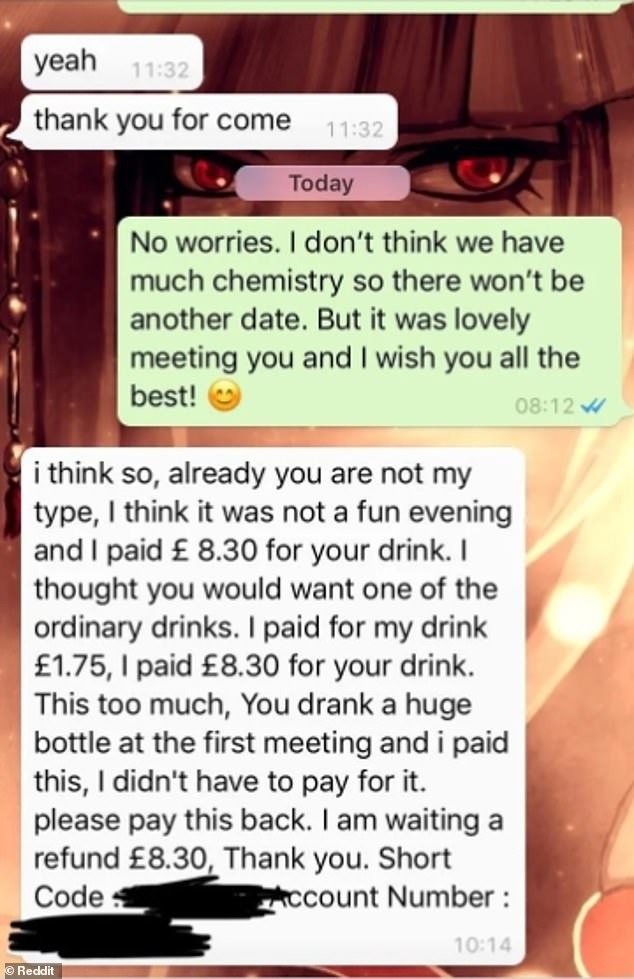 According to the post, the woman offered to pay for her drink, which originally amounted to £2.50. However, the man declined. Then he invited her to drink wine and paid for her.
While some people mocked this guy too much, the woman insisted that his behavior wasn't the reason for canceling the budding romance. 
She explained that the man was nice on Tinder and WhatsApp, but due to language barrier, they didn't quite connect. She found him to be serious while she was more comfortable, leading her to decide against further dates.
Many netizens expressed dissatisfaction with the man's actions in trying to reclaim the money in this story.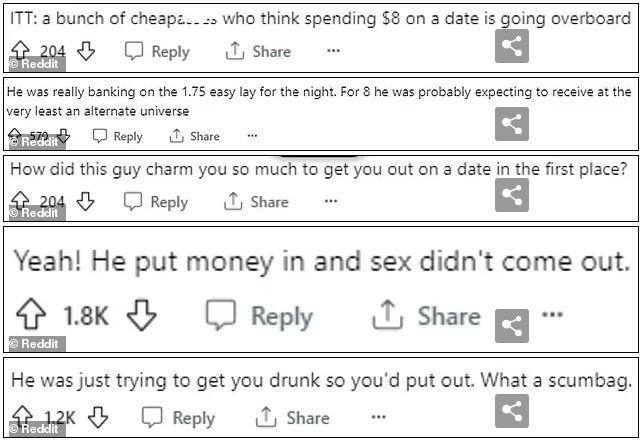 'Just pay him back instead of going on social media about it. Hopefully you're employed and can afford it. The same happened to me a few years ago. I sent him the cost of the entire meal via PayPal and blocked him. Have some respect for yourself and stop giving other women a bad name. If you continue this behavior, you'll end up on your own in your forties and childless', one person said.
Another said: 'She should have enough pride and pay the money back'.
'I have no idea why people buy a drink for you when they don't want to. There is no need for that. You are meeting a stranger after all. I don't expect people to buy me a drink. I find drinks with strangers so boring.', one person commented.