According to this guy in Louisianan, 12 other cats ambushed him after he saved 1 kitten off the side of the road.
Robert Brantley explained in a recent video posted to Instagram that he discovered a cat by the road side  while en route to his local shooting range and decided to "rescue" it.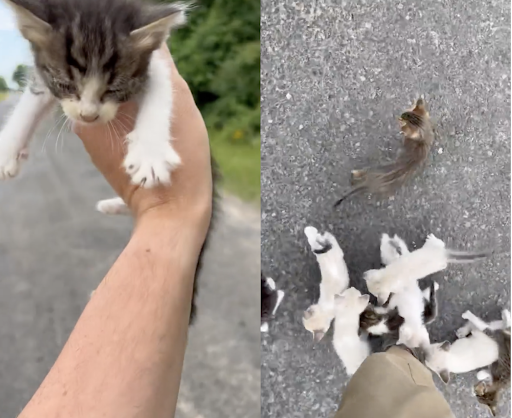 He captioned the photo, "Left work to go to the range." The kind man decided to stop and save the baby kitten because he knew it wouldn't survive the night and his wife had been wanting a cat for the farm.
Brantley called the cat over at the beginning of the video and said, "Look, kitty, kitty. You're on the road side, and you're going to get killed." Brantley picked up the kitten with one hand as it approached him.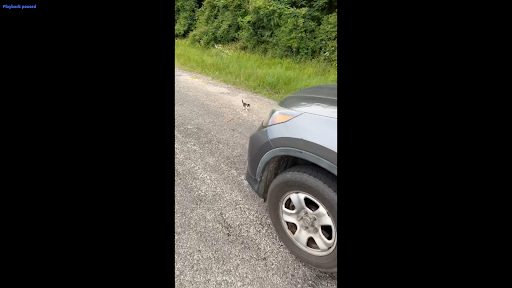 He did, however, admit that while filming "a short clip" of the cat, he was "ambushed by a mob" of 12 more kitten.
"OMG, I can't take all of you," he said as a herd of kittens began running towards him from the side of the road.
"OMG, there's more, we've got a kitten problem," he added. "Who would do something like this? I thought I was going to save just one. Hot diggity dog!"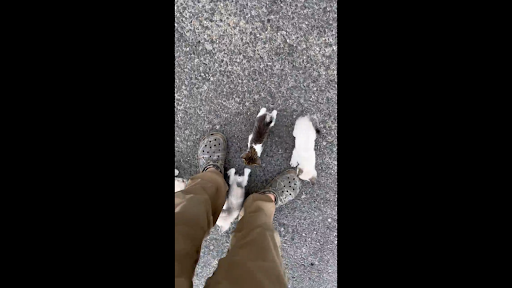 He then recorded the kittens as they circled him.
In a second video that was uploaded to Instagram, he explained that he had put them in his car and had taken care of the 13 kittens while he sought out suitable homes for each of them.
In the remarks on his videos, Brantley's Instagram fans have given him credit for saving the kittens.
One person said, "Oh dear, thank you thank you thank you so much for saving all these precious babies.
Another person remarked, "It's like the raptors in Jurassic Park. I'm grateful, sir. You did well.
"Congratulations for doing something so kind," a third individual wrote. "God bless you and your fam."
In his interview with NPR, Brantley recalls being "blown away" by the sheer number of cats. Before describing how challenging it was to load the animals into his Honda hatchback, he added that he "wasn't prepared" for it.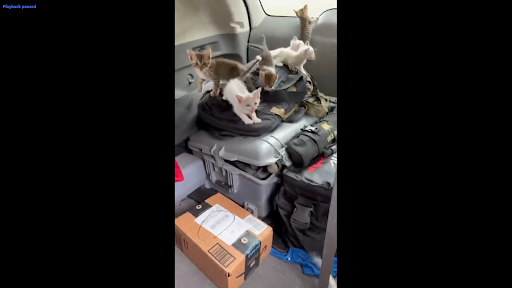 "They were jumping out as I opened the door and started shoving 'em in. Three would rush out if I threw one in," he explained. "On the ground, though, they would remain around my ankles. Eventually, I closed the door, rolled down the windows, and began squeezing them inside where they couldn't escape."
Thousands of people from the United States and other nations have contacted Brantley about adopting one of the kittens after the video went viral on social media.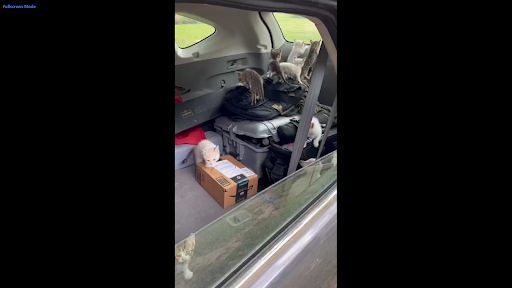 However, he stated that most of the kittens had already been adopted at the time, with the exception of a handful that needs a little further attention from a nearby vet.
He said, "We found some kind owners nearby that want 'em, and I know that they're all fine people and they're not doing anything wrong to them. But the kittens are perhaps a little too young, so we haven't yet given any of them away.
Brantley has kept posting videos of the kittens to his Instagram, including one of the cats playing in a yard and another showing a kitten he named Scout taking a bath.