In Scotland, a young mother named Caitlin Sullivan, 22, was left horrified after a security camera captured an intruder breaking into her home and sleeping in her bed.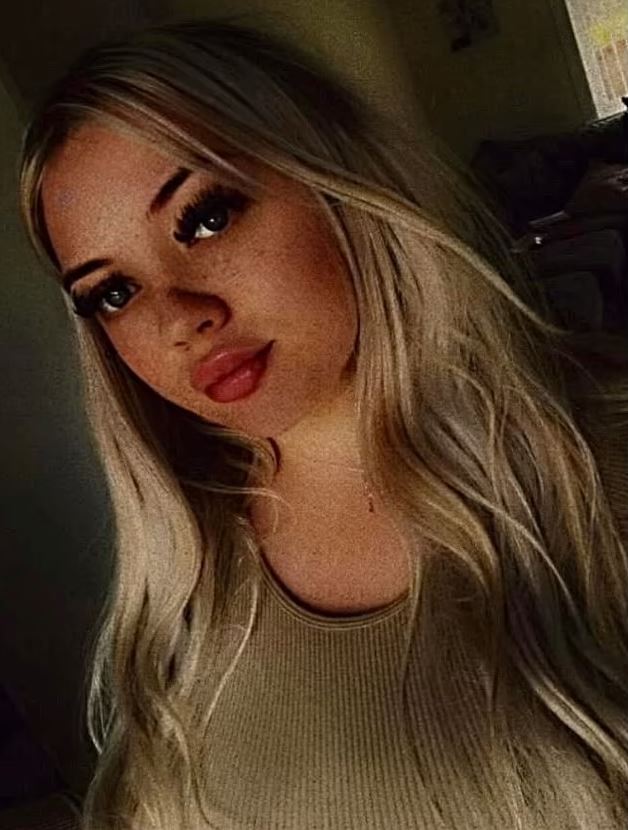 Caitlin, who was at a friend's house at the time, received a notification from the camera in her bedroom. Looking at the footage through the security camera, she was astonished to witness an unknown stranger climbing into the bed she shared with her baby for a nap.
After she witnessed the incident on August 29 at 7:45 a.m., Caitlin, who works part-time as a carer, called the police and met them at her residence.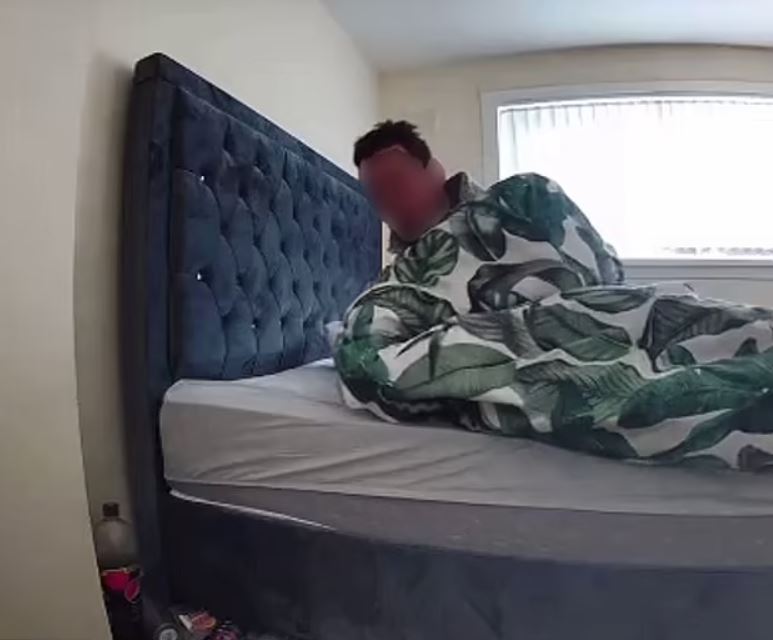 The mystery sleeper was removed, but Miss Sullivan claims that he was never arrested.
The intruder, who exited the house with bloodstains, sent Caitlin a strange Facebook message the next day, expressing gratitude for allowing him to sleep and offering an apology. 
The message said: 'To give you my sincere apologies, I don't keep well.
'Thank you for letting me put my head down for three hours, hope no harm was done.'
 He concluded the message with "hope to meet you one day."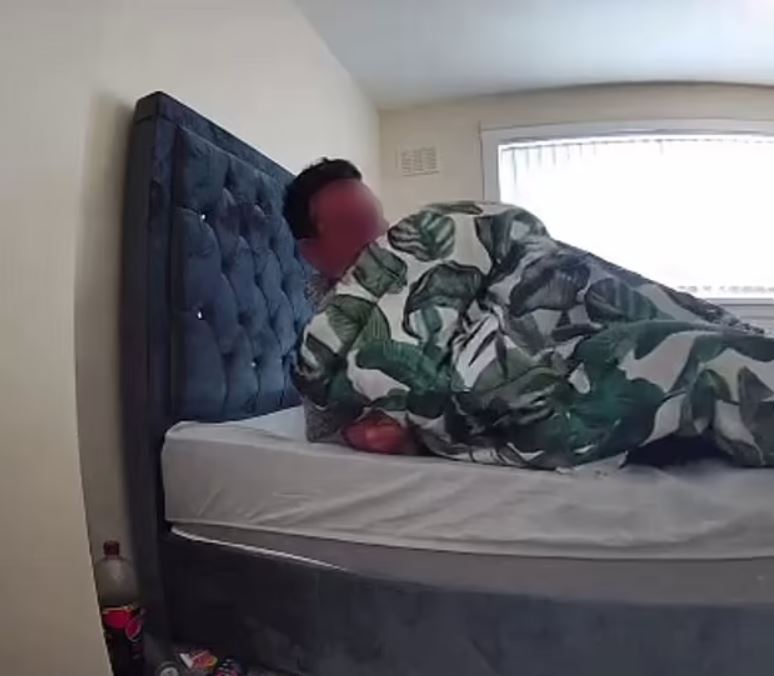 Miss Sullivan, from Sauchie, Clackmannanshire, said: 'I couldn't believe my eyes. I was so shocked - I didn't know who he was.
'I couldn't believe there was a man in my bed. I don't understand how he got into my house.
'I haven't been staying in the house since. I never want to go back to that house."
She mentioned that she has only returned home to clean since the incident because she's afraid he might return.
She's concerned that since she and her young son both sleep in that bed if he was there he might climb into her bed and sleep next to her.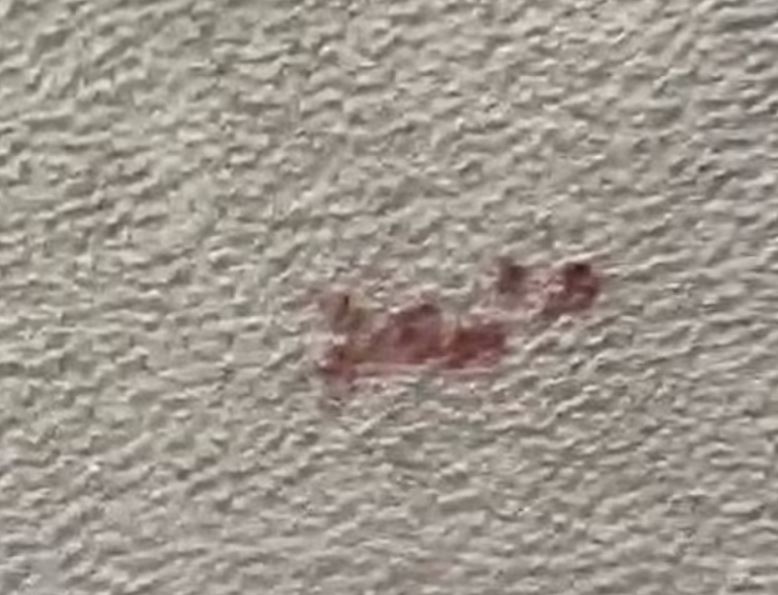 She said: 'I phoned the police and they just told me to block him.
'Who is to say he won't come back? He has not been punished for it so he might do it again.
'I am scared to stay in my house now because of my little boy.".
She went on to mention that her neighbors yelled at the man when he attempted to enter her house the night before around 10 p.m.
However, when the police arrived, no criminal activity was identified, and they interviewed the complainant. They also did not receive any additional complaints or reports related to this incident.
 'Around 9 a.m on Tuesday, August 29, officers were called to a report of someone within a house on Rosebank, Sauchie."
"No criminality was established and the complainer was spoken to. Police have received no further complaints or reports in relation to this incident.'
Watching the video below: