Officials have issued a warning to the public to stay away from a large object that washed up on a remote beach in Western Australia. The mysterious cylinder poses potential hazards.
According to a report, local residents at Green Head, located approximately 155 miles north of Perth, discovered a mysterious gold-colored cylinder on Sunday (16 July).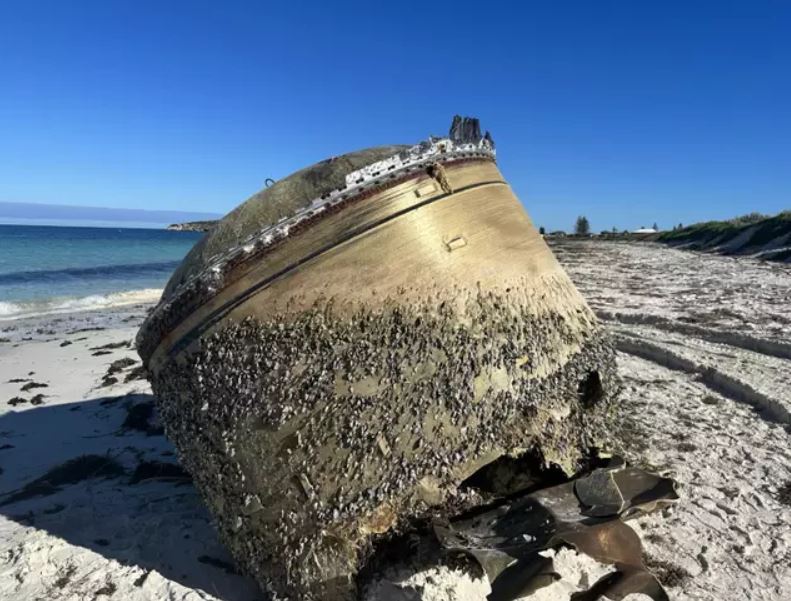 The cylinder, estimated to be 2.5 meters in length and width, is believed to be made of metal.
Authorities are currently guarding the large item and gathering more information about it.
The finding attracted a gathering of curious locals, with some taking pictures with the object before authorities intervened. Local resident Garth Griffiths said a neighbor alerted him about the peculiar discovery.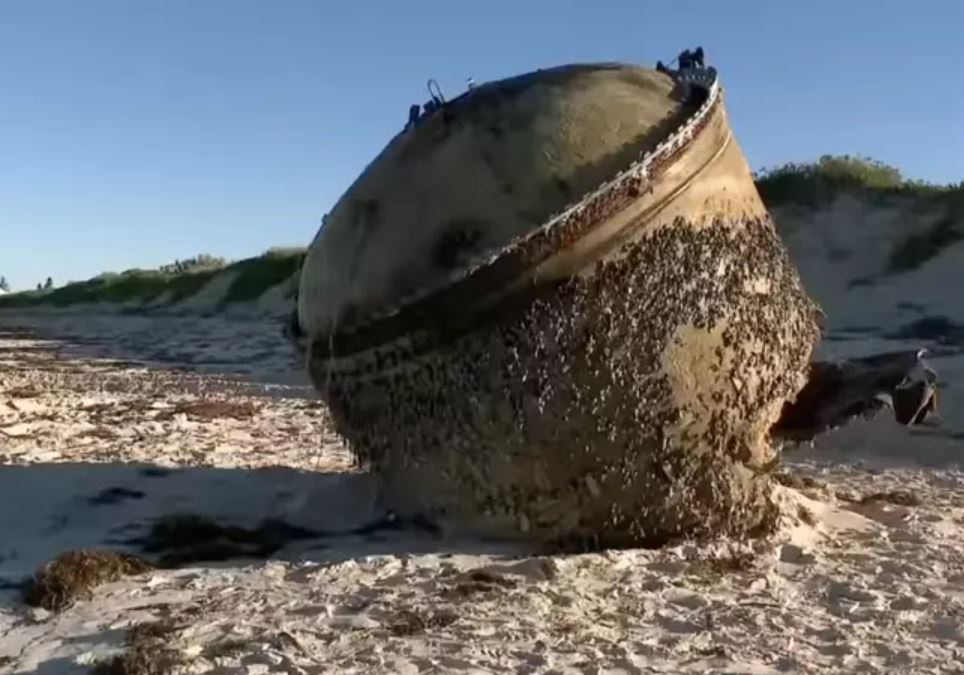 He told the ABC."Sometime yesterday a local lady and her partner discovered it just floating on the edge of the water and dragged it out with their four-wheel drive,"
"It's a sort of semi-cylindrical object, made of light carbon fibre material like lightweight resin.
"Sort of 2.5 metres across by 2.5 to 3 metres long."
Until the investigations are complete, beachgoers have been advised to stay away from the beach.
Reports have stated that the military has been summoned to examine video footage of the object, and there are rumors swirling about what it could be.
The Australian Space Agency has put forward the possibility that it may be a foreign-launched rocket, but details currently remain unclear.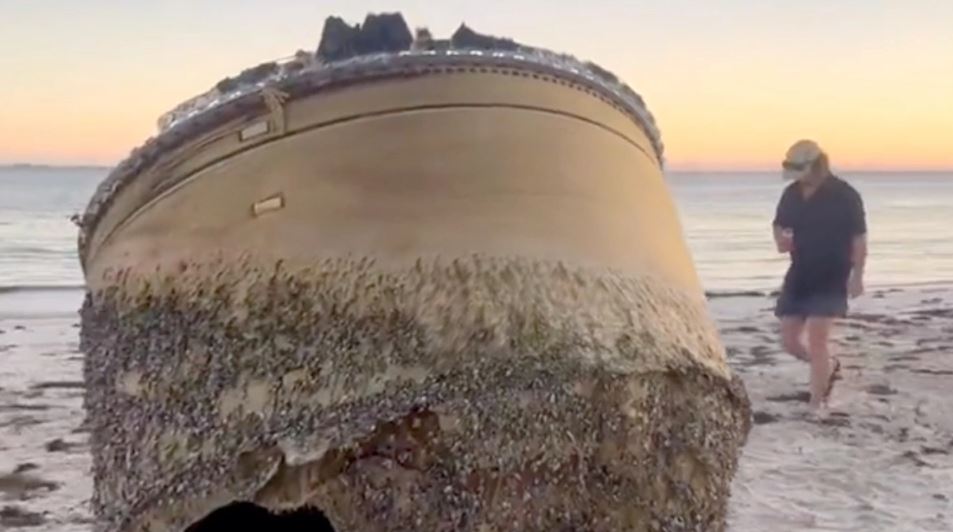 the agency tweeted on Twitter, 
"We are currently making enquiries related to this object located on a beach near Jurien Bay in Western Australia," 
"The object could be from a foreign space launch vehicle and we are liaising with global counterparts who may be able to provide more information."
Authorities supposed that the device was dangerous has potential hazards involved. It is crucial for the public to maintain a safe distance from the device. 
The Western Australian police have ruled out the object being of commercial aircraft origin following rumors associating it with the missing Malaysian MH370 flight.
The spokeswoman said: "At this early stage it appears the object did not originate from a commercial aircraft," "This measure has been taken to ensure the preservation of potential evidence and facilitate further expert examination,"