Residents have managed to shed some light on the mystery of the 500 lbs of cooked pasta dumped in New Jersey woods.
Jochnowitz, a former city council candidate, shared a photo of sauceless noodles on Facebook on April 28th. The picture showed that over 500 pounds of pasta had been left behind.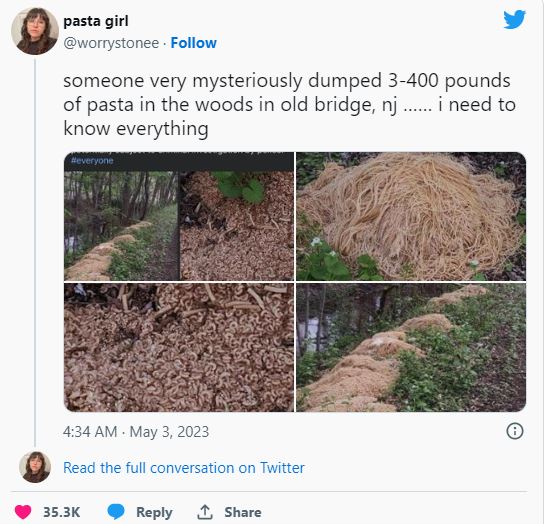 The post quickly made its way to Reddit and Twitter, where people from around the world used humor to speculate about the pasta's origin story and playfully poke fun at its 'im-pasta-ble' discovery.
A resident taking a stroll along a wooded area in Old Bridge Township, New Jersey, stumbled upon the surprising sight of cooked pasta dumped in the wooded area.
After a picture was shared, locals went to town as the scrumptious snaps went viral, with some pun-tastic ideas about how the Italian feast got there and what should happen to the culprits behind it.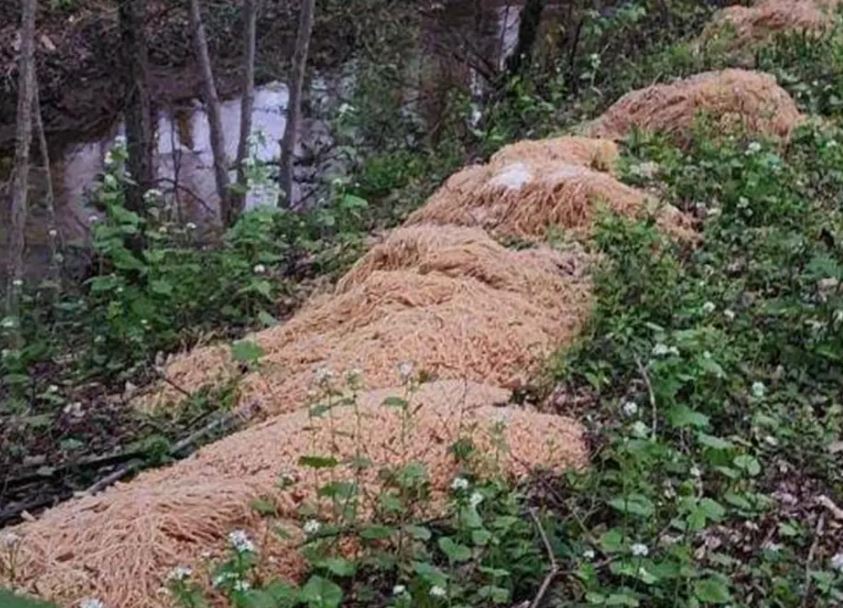 However, Jochnowitz said that the incident of the so-called "spaghetti dump" reflected more significant issues in Old Bridge, such as illegal dumping. Therefore, the serious problem might be caused by an environmental issue in addition to being wasteful.
After Jochnowitz reported the food waste to the town, the town's public works department quickly arrived at the scene to clean up the noodles.
However, due to heavy rain, the pasta became waterlogged and swollen, giving the appearance of being cooked.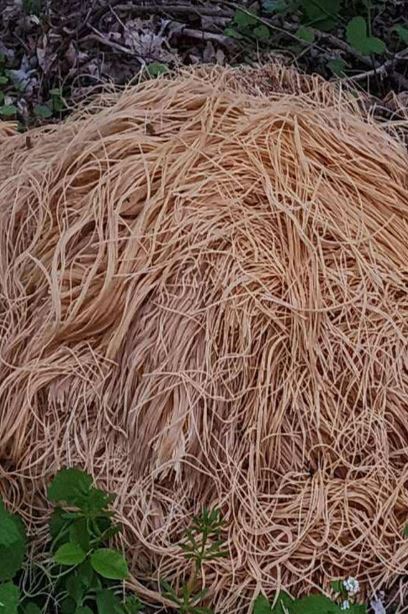 In an interview with The Philadelphia Inquirer, Jochnowitz expressed her concern about the impact of the dumped pasta on the water stream due to its pH level.
She said, 'The water stream is important to clean up because it feeds into the town's water supply.'
However, she admitted that the Public Works responded promptly, efficiently removing the spaghetti. She also said, 'One of the fastest clean-ups I've ever seen here.'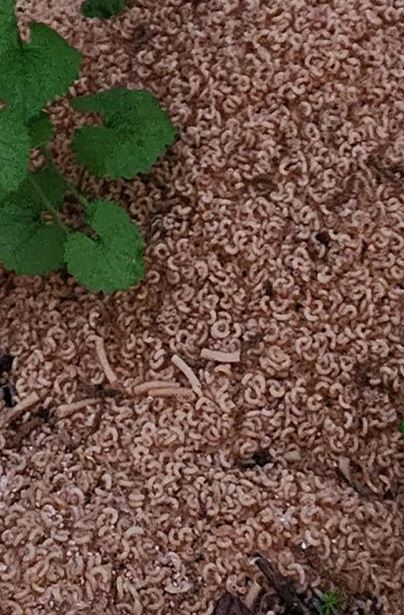 On Facebook, Jochnowitz wrote: 'The township heard or read the comments and responded by doing a rapid cleanup of the river basin and pasta dump. As my friend called it, a "Mission Impastable!!!"
Watching the video below: