In the village of Costesti in Romania, a special stone called Trovante was found. This is a synonym for the German phrase "Sandsteinkonkretionen" (sand cement).
Ordinary stones, regardless of whether it rains or not, will not change in size for hundreds of years, unless there is water impact or impact, friction.
But the Trovant stone has a special ability that one would only think of in a sci-fi movie. It swells like a mushroom (and shrinks when dry), and can even move on its own. This strangeness has convinced locals in the small town of Costesti that they can grow like living things.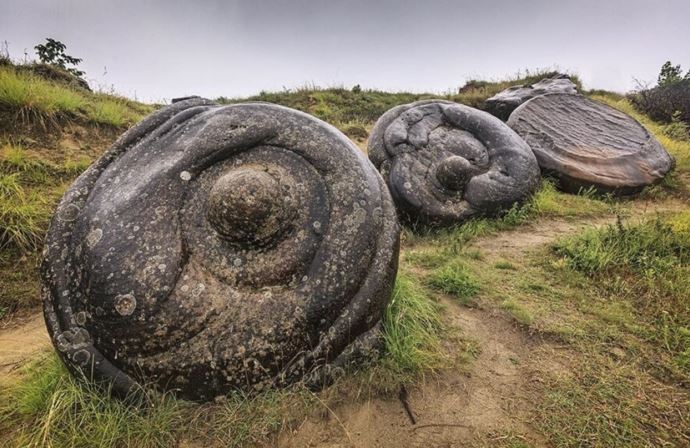 Trovant - an amazing geological phenomenon
Trovants have piqued people's curiosity due to their unique appearance, with varying shapes and sizes.  Some of them are like pebbles that can be thrown into a lake.
Others are as high as 4.5 meters. Hundreds of Trovants have been found in at least 20 different locations in Romania.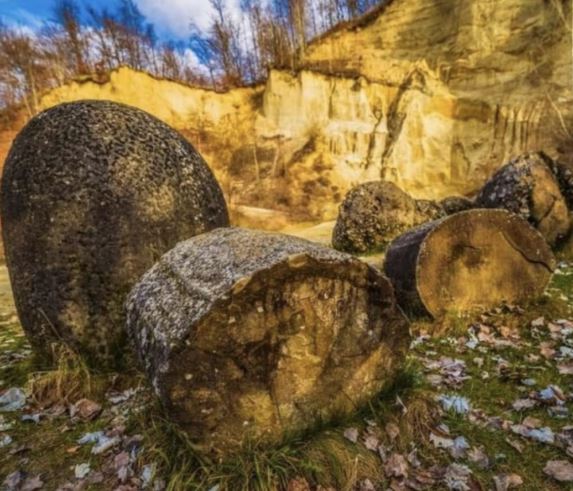 Small stones of 6 to 8 mm can expand up to 6 to 10 meters in size when exposed to water. Some of these stones can even move on their own without any external impact. This mysterious phenomenon has caught the attention of many scientists.
What is the cause of this anomaly?
Trovants, according to scientists, are solid concretions formed through the precipitation of mineral cement in rocks or sedimentary soils. Their shapes are typically spherical and somewhat irregular, resembling mushrooms.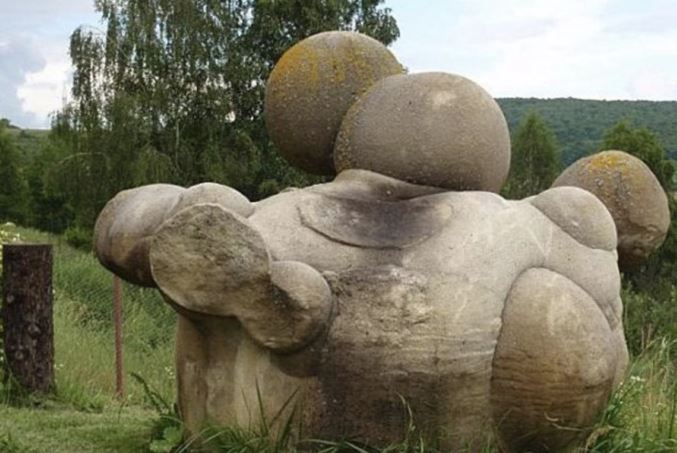 Scientists have recognized the geological oddities of the Trovantes since the 18th century. Trovants vary in shape and size. Some people even think that they are dinosaur eggs, plant fossils, or even relics left by aliens.
However, further research has shown that an earthquake 6 million years ago was the origin of these strange stones. When the rock is cut in half, one can see the same veins in the trunk.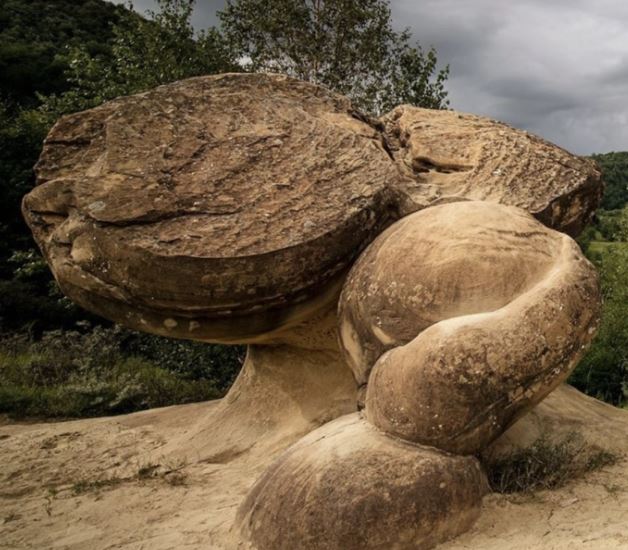 Millions of years ago, powerful waves from the Earth compressed layers of sandstone. This process densified the limestone cement and formed Trovants. Researchers estimate that they only "grow" about 4-5 cm over 1,200 years.
To explain the phenomenon of swelling after rain, scientists believe that the structure inside the Trovant is a hard stone core, surrounded by a layer of sand. The reason they can swell unusually after water is that there is a high mineral content below the stone shell.
When the surface of the stone is soaked in water, these minerals begin to exert pressure on the outer layer of sand and cause the rock to expand.
However, this is still just a theory. There is no conclusive study, literature, or experiments that provide a convincing explanation for the phenomenon of these magical rocks.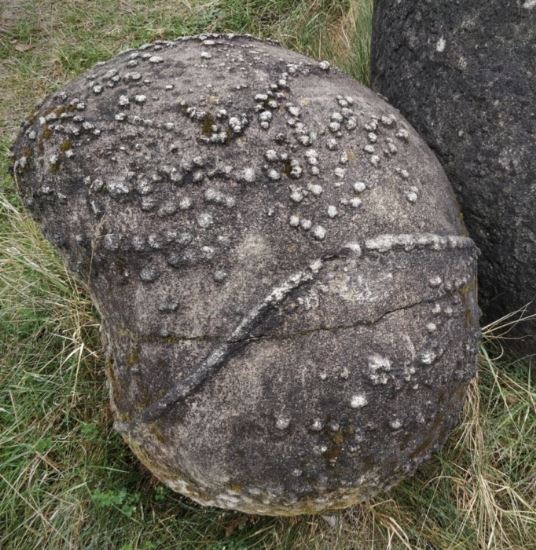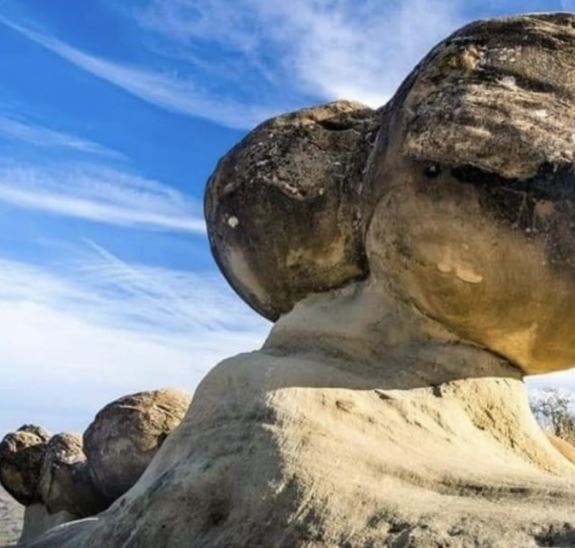 In 2004, the Trovant Rock Reserve was officially put into use and is protected by UNESCO.
This is a famous tourist destination in Romania. Not only tourists but also locals are curious about this amazing stone.