In a viral TikTok video, a content creator named Cory captured a beach wedding scene in Destin, Florida. However, an uninvited guest obliviously walked through the middle of the ceremony, causing an interruption.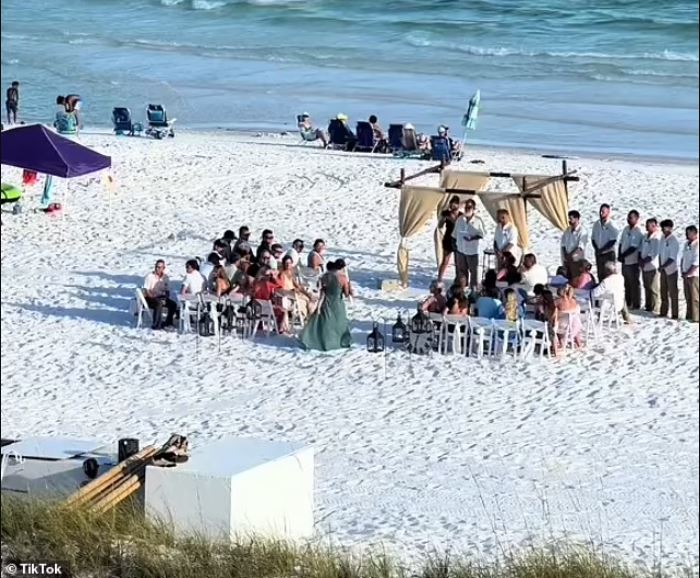 In the footage, the 'oblivious' woman walked through the wedding, incidentally cutting across the bride as she prepared to walk down the aisle, causing quite a stir at the wedding party.
The video quickly went viral, garnering over 1.3 million viewers. In the video, Cory pans the camera down to the setting, where the wedding ceremony is underway on a busy beach.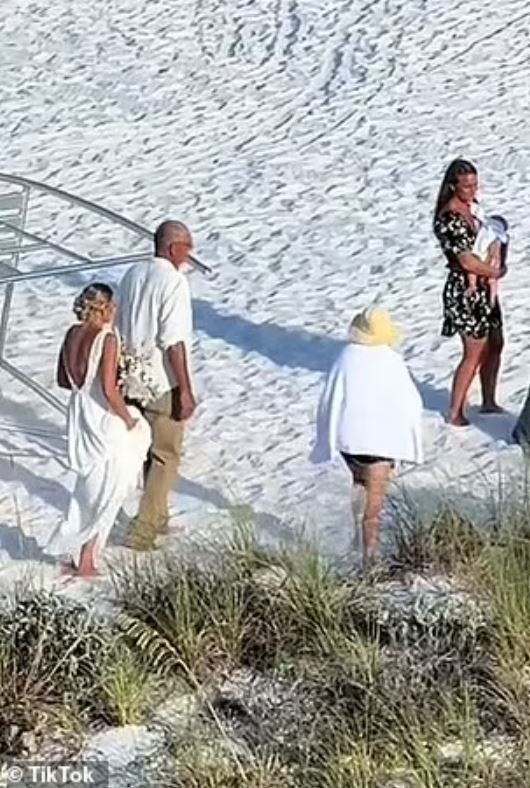 The video shows guests seated in rows facing the ocean, while the groom stands under a cabana at the front and center. As the bridesmaids gracefully make their way down the aisle, all eyes are on the bride.
However, when the bride waits for her turn to stride forward, an oblivious woman cuts across her path, causing an unexpected disruption.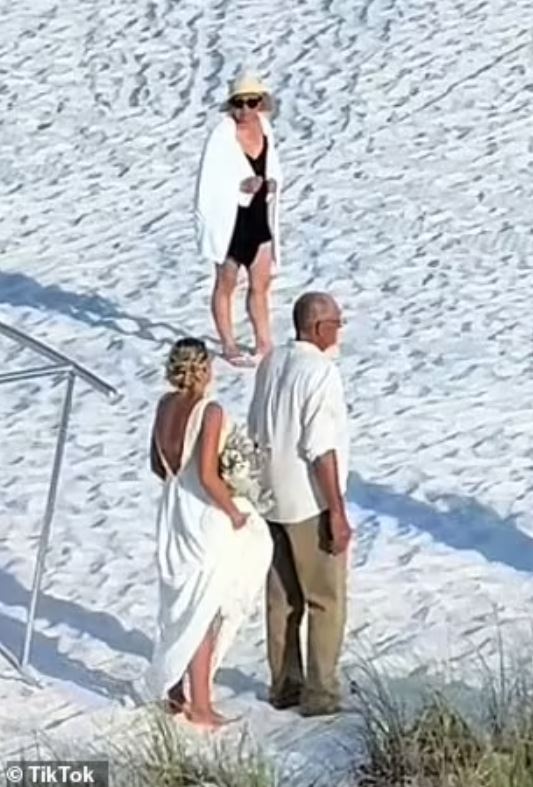 As the camera rolls, Cory's voice can be heard in the background: 'You're going to walk right through the middle. Just wait a second.'
However, the oblivious interloper, dressed in a black bathing suit, a wide-brimmed hat, and sunglasses, with a towel draped over her shoulders, continues her march through the line of the wedding ceremony.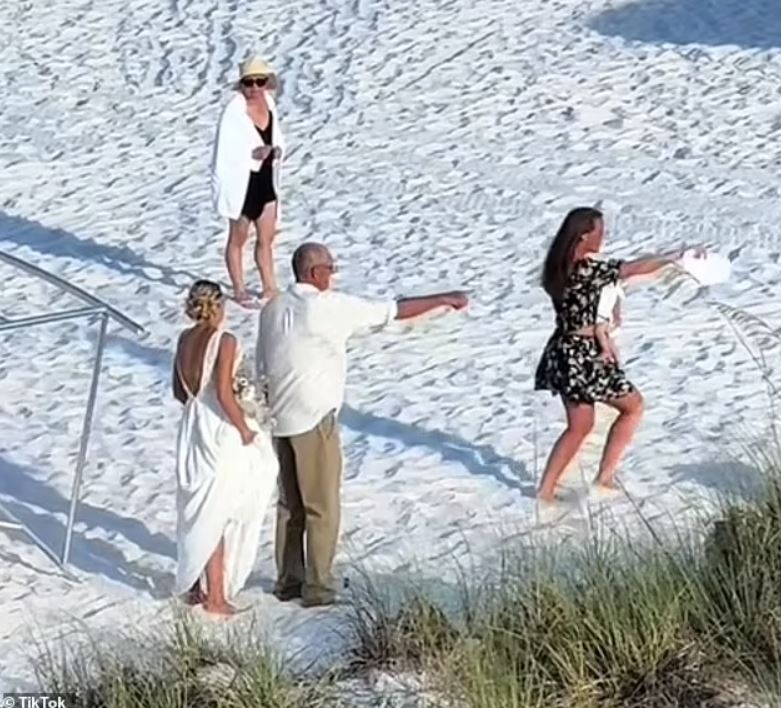 The instruction to the 'oblivious lady' leads to a tense exchange of words between the couple. Meanwhile, fellow guests point aggressively toward the unfolding situation, capturing the woman's attention as she glances in that direction.
The incident has ignited a fierce debate in the comments section, leaving viewers bitterly divided.
The incident sparked two distinct camps among viewers. Meanwhile, there were those who believed that the woman was at fault because she should have shown more respect for the wedding party.
However, others took a different stance. Some argued that it was the bride and groom who chose to host their wedding in a crowded public space.
One person commented: Or just hire a good photographer that can crop them out
Another wrote: So you were more worried about the swimmers in pictures than the whole wedding itself getting caught in the rain???? That aint a HACK!it's risk
Someone else added: We had a beach wedding, we had people walk by and we invited them to come have a toast with us. It's how you react, right?