We are not unfamiliar with the ability of goats to climb mountains and forests, but the monkey-like tree-climbing ability of Moroccan goats is very interesting.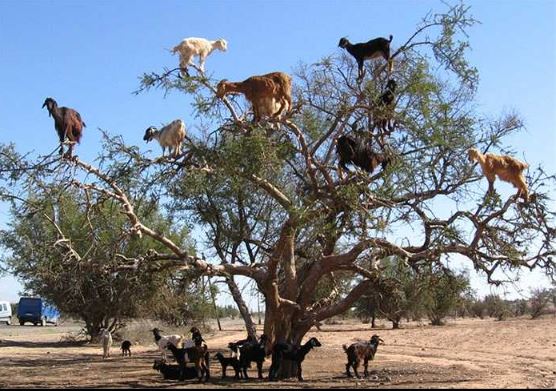 In drought conditions, where water and food were scarce, this goat was forced to adapt to life in the trees.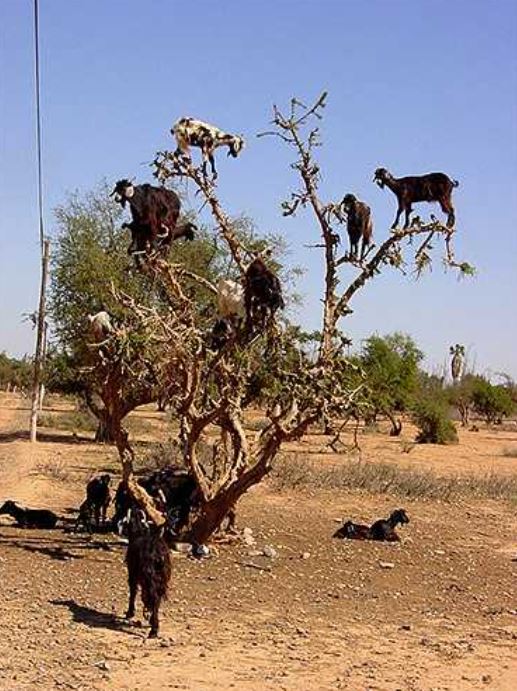 Moroccan goats can easily climb thin branches and maintain excellent balance. Despite the bent branches and the swaying wind, they still stood firm.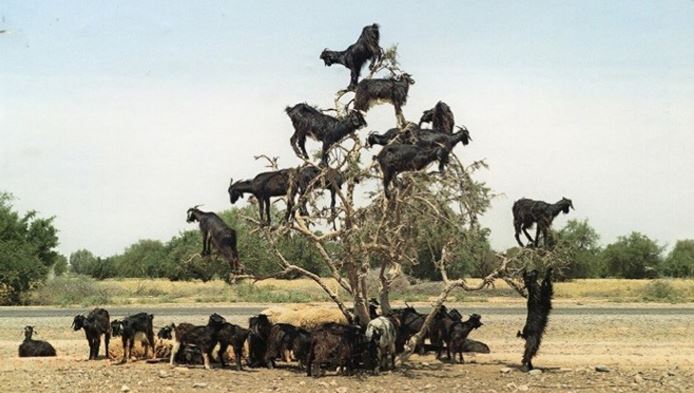 Moroccan goats can not only stand firmly on the branches of trees but can also jump from one branch to another with great accuracy, just like monkeys.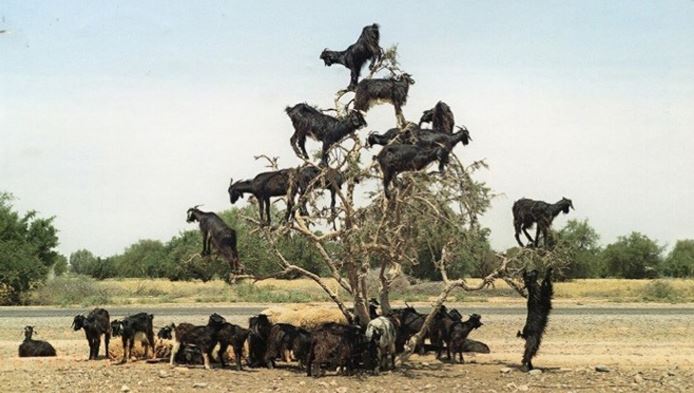 Moroccan tree-climbing goats also have an interesting foot structure, which is suitable for them to climb.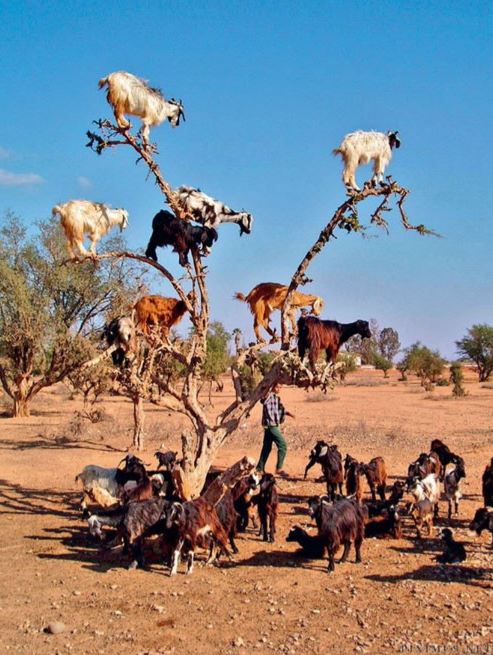 The feet are split in half, with 2 toes on each side, which can be stretched and bent at will to grasp branches.
Their feet are soft and elastic, and have bony spurs that allow them to hold on to branches and help them stand more firmly on trees.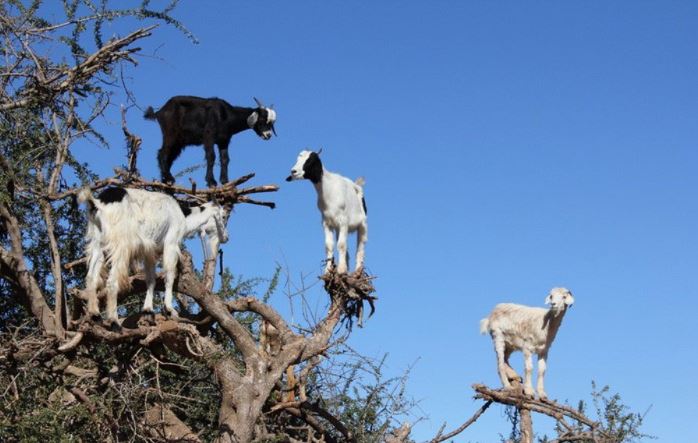 The favorite food of the Moroccan goat is the leaves and berries of the argan tree.
The argan tree only grows in southwestern Morocco, where the semi-desert is very barren. This variety also grows sparsely, like a bright spot in the desert.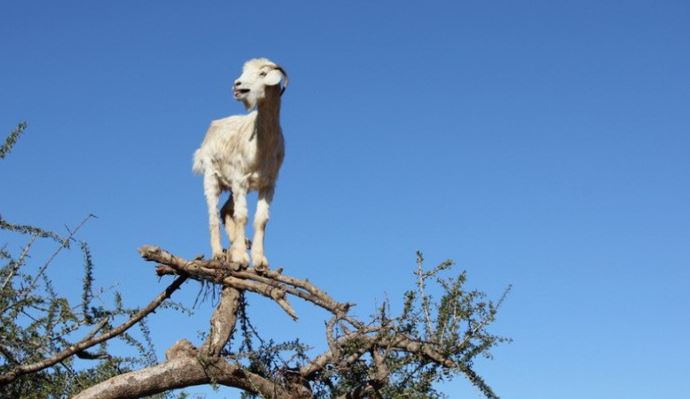 Moroccan goats eat both leaves and fruit. Interestingly, Argan's seeds are so hard that the goat's stomach cannot digest them.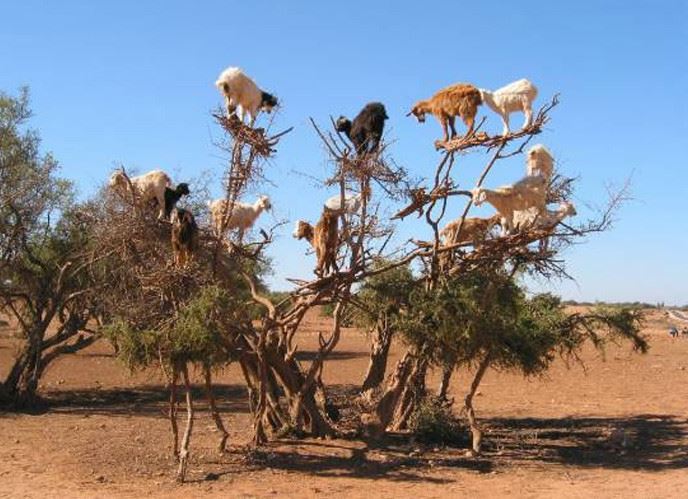 The seeds of the argan fruit, excreted through the feces of Moroccan goats, are processed into essential oils for beauty.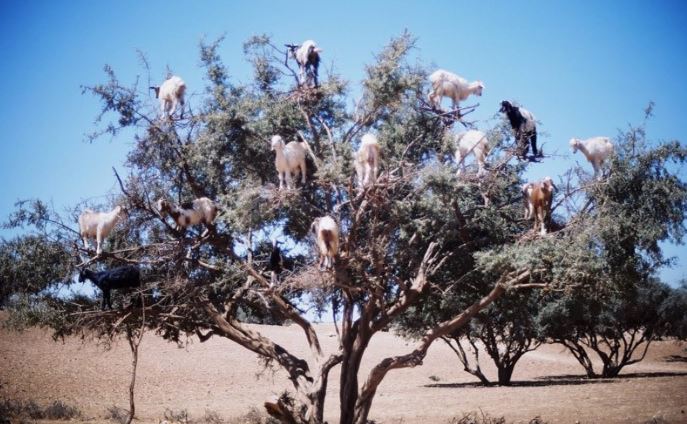 The people of Morocco grow goats not only for food but mainly for harvesting argan. Women in charge of this work demand this kind of meticulousness.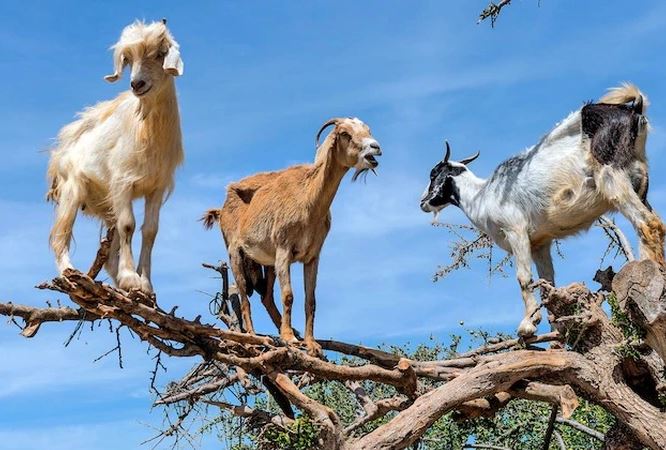 The growth of Moroccan goats has caused the number of Aragan trees to be halved compared to 50 years ago. Currently, only about 21 million trees remain in the entire desert area of southwestern Morocco.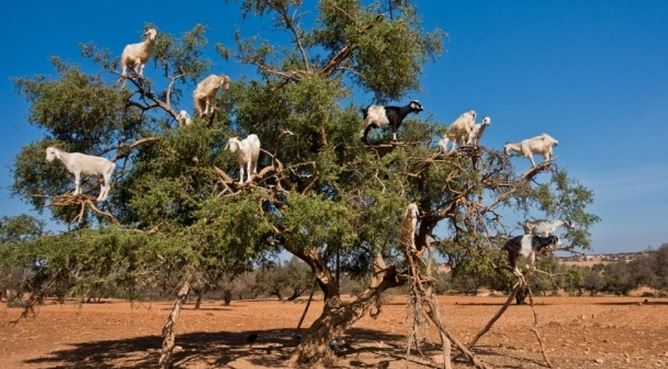 However, the people and authorities of Morocco have no intention of reducing the number of goats as they represent a great source of income.
The image of a goat perched on a tree in the middle of a hot desert has always captivated photographers and tourists alike.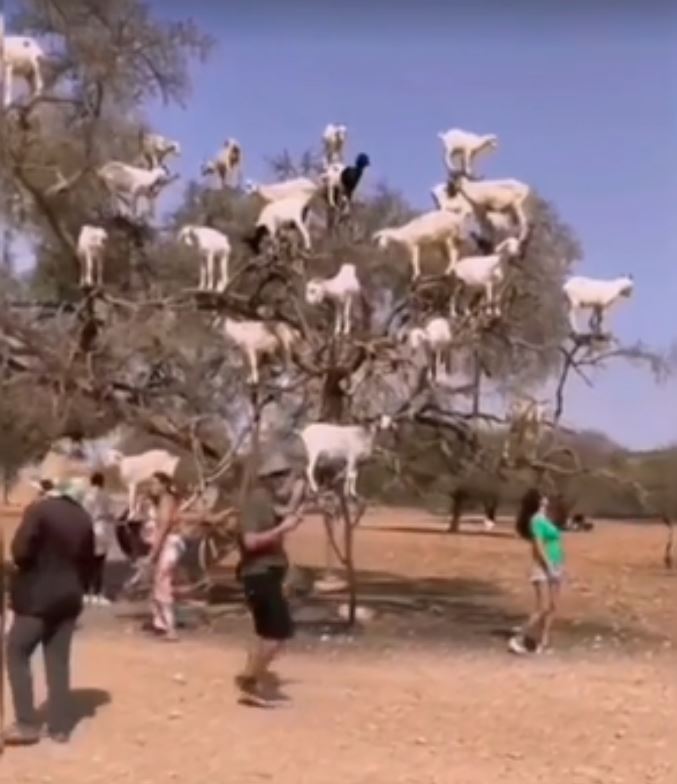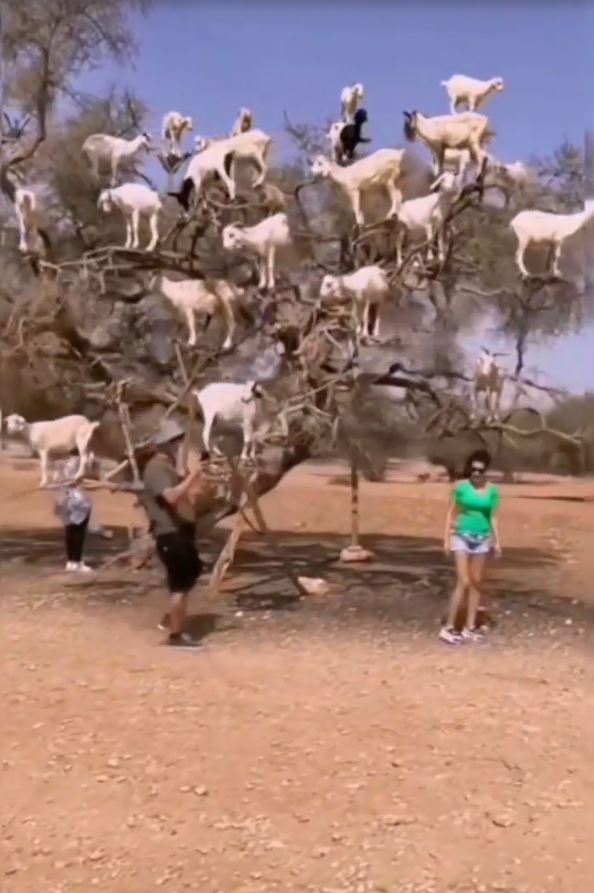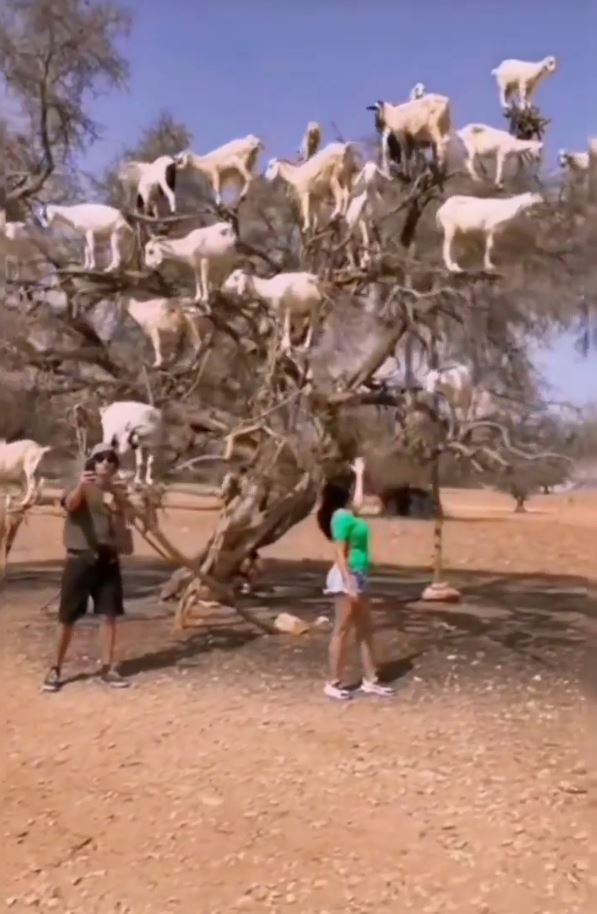 Not only can they climb trees, but with their excellent balance, Moroccan goats can also climb almost vertical walls.