This image can indicate if you are too self-critical or if you have very strong opinions.
In the TikTok video, the content creator known as Mia Yilin shared an optical illusion that reveals whether or not you are judgmental based on the first thing you see in the picture.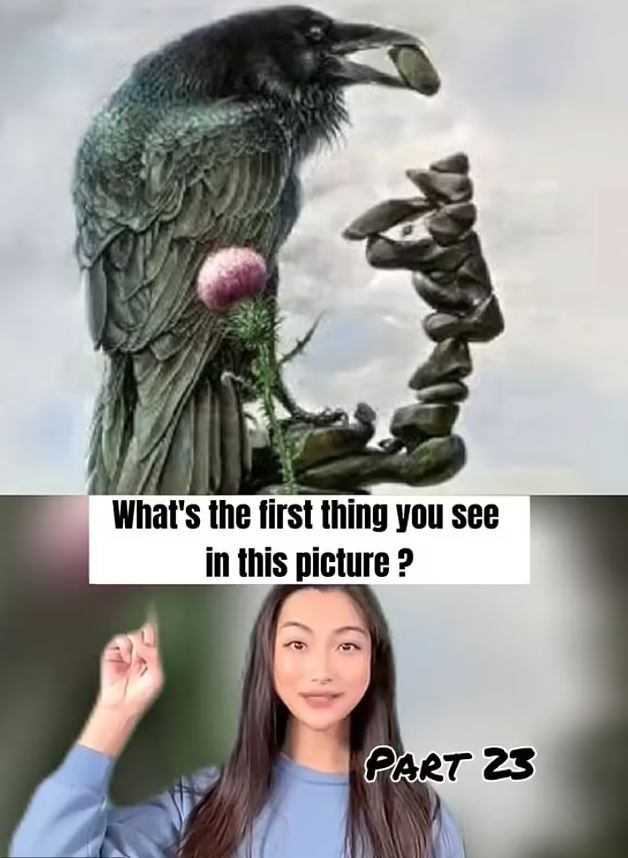 In her video, she showed a picture featuring both a crow and a face. Some people see a black crow on top of a rock, while others suggest that they see a bird created by smaller rocks stacked on top of each other.
According to Mia, this optical object you see first can detail your true identity.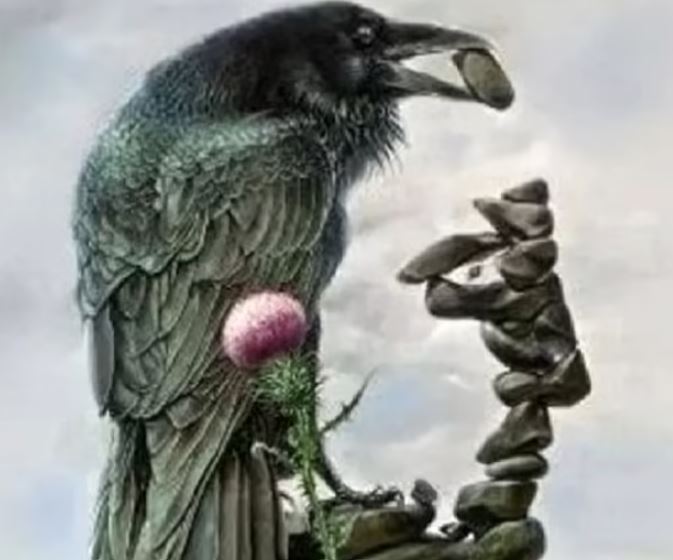 In the footage, she explained: 
What's the first thing you see in this picture? 
If you first saw the crow, then you are someone who is very judgmental towards others, and even though you recognize and dislike this personality trait of yours. 
You can't help but formulate very heavy opinions about the people you interact with.
But to be fair, you have a very strong intuition and a lot of the time your assumptions and suspicions end up being proven correct.
If you first saw the face, then you are a very self-critical person.
In fact, you use that as a defense mechanism, because you're so scared of being rejected or disliked by others, that you subconsciously want to beat them to chase by being mean to yourself first. 
You have to stop letting these deft-sabotaging thoughts prevent you from being the person you want to become.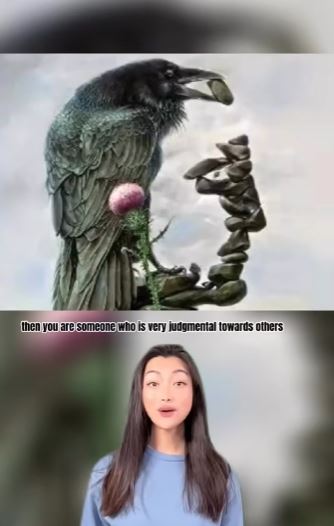 Below the video, numerous people rushed to the comments to express their shock at Mia's sharing.
One person said: The face. It's true and I'm working on myself.
A second wrote: Your visual tests I feel are pretty accurate for me and I appreciate them thank you.
A third commented: Rubbish. It is a picture of a crow next to a pile of rocks, that almost forms the outline of a man's face. If you saw the crow first you are being objective.
Someone else said: The crow, even looking for it I cannot find the face.