An orphaned baby gorilla snuggles up with his caretaker after being rescued from the bushmeat trade
The Limbe Wildlife Center in the Cameroon Wildlife Reserve in Africa has adopted one gorilla named Bobga, and the situation is very poor. Poor Bobga lost his family to poaching and was rescued from the game trade
Fortunately, Bobga was rescued in time and has been cared for by center staff.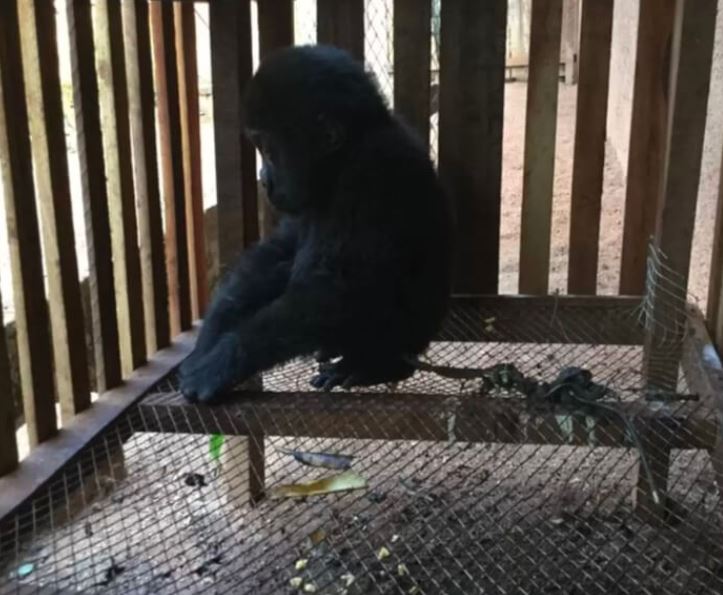 Bobga's traumatic past has affected his psychology so much that he doesn't even trust others. However, everything changed completely when he met Alvin Mumma. Bobga gradually changed and gained confidence in people. Alvin went out of his way to make Bobga comfortable and happy.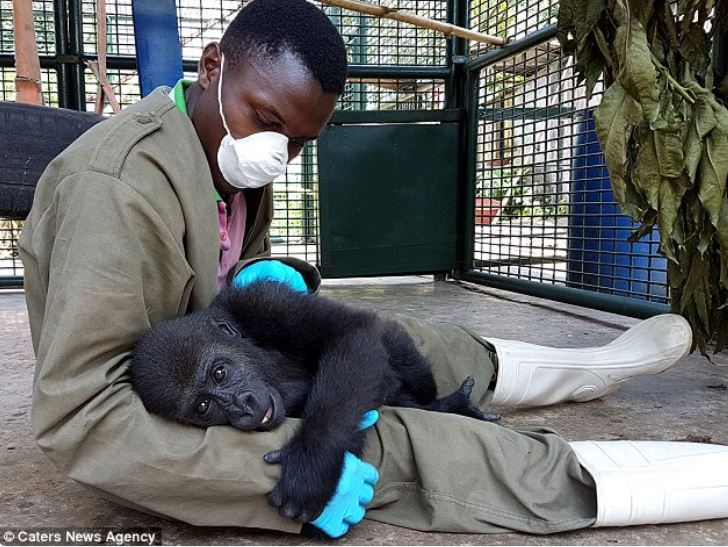 "Laura Craddock, the center's fundraising and communications coordinator, captured this heartwarming moment of Bobga and Alvin. Immediately after she shared this image on social networks, it received great interaction.
The photo shows the bond between humans and animals. You can see Bobga cuddling Alvin or sleeping in his arms. It is peaceful and happy, like a real family. Nothing can be warmer than that.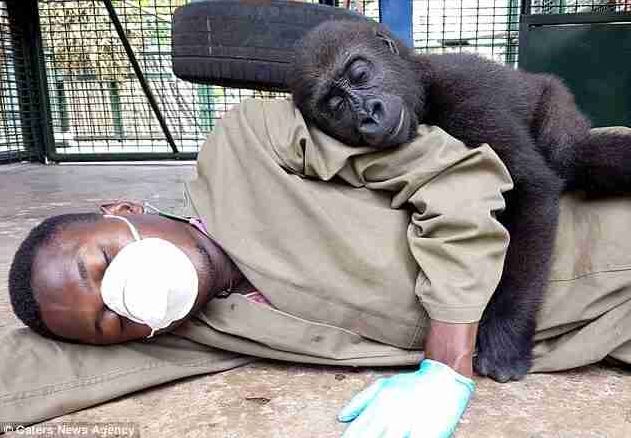 Craddock also shared that the most important thing for a gorilla like Bobga is that he needs to feel secure and safe with his caregiver, and Alvin was all Bobga needed.
Bodga cuddling Alvin or sleeping in his arms
She also shared more about Bobga's rehabilitation, emphasizing the importance of play, foraging, and social skills.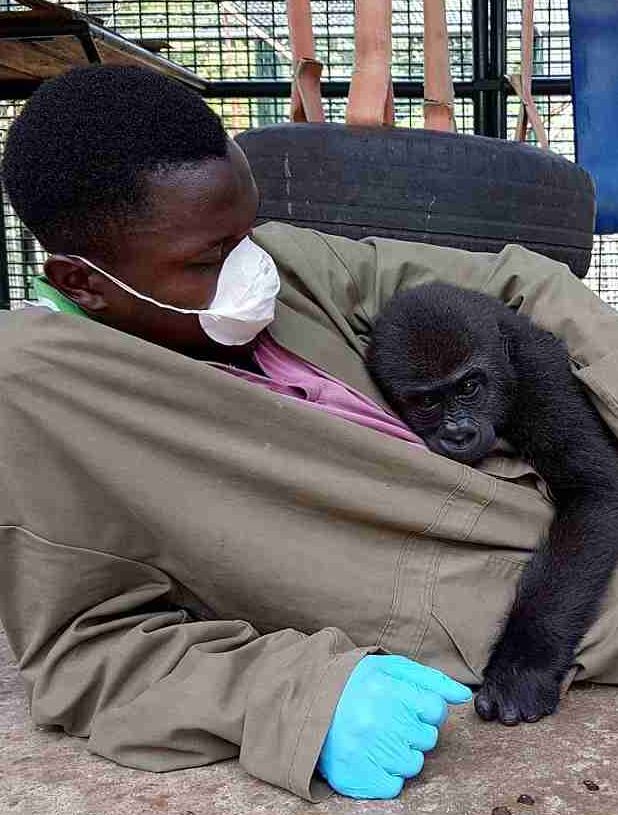 Bobga and one of his devoted carers are enjoying a peaceful moment together. And we educate our community on environmental conservation, provide alternative jobs for former hunters, and give these fragile animals a second chance.